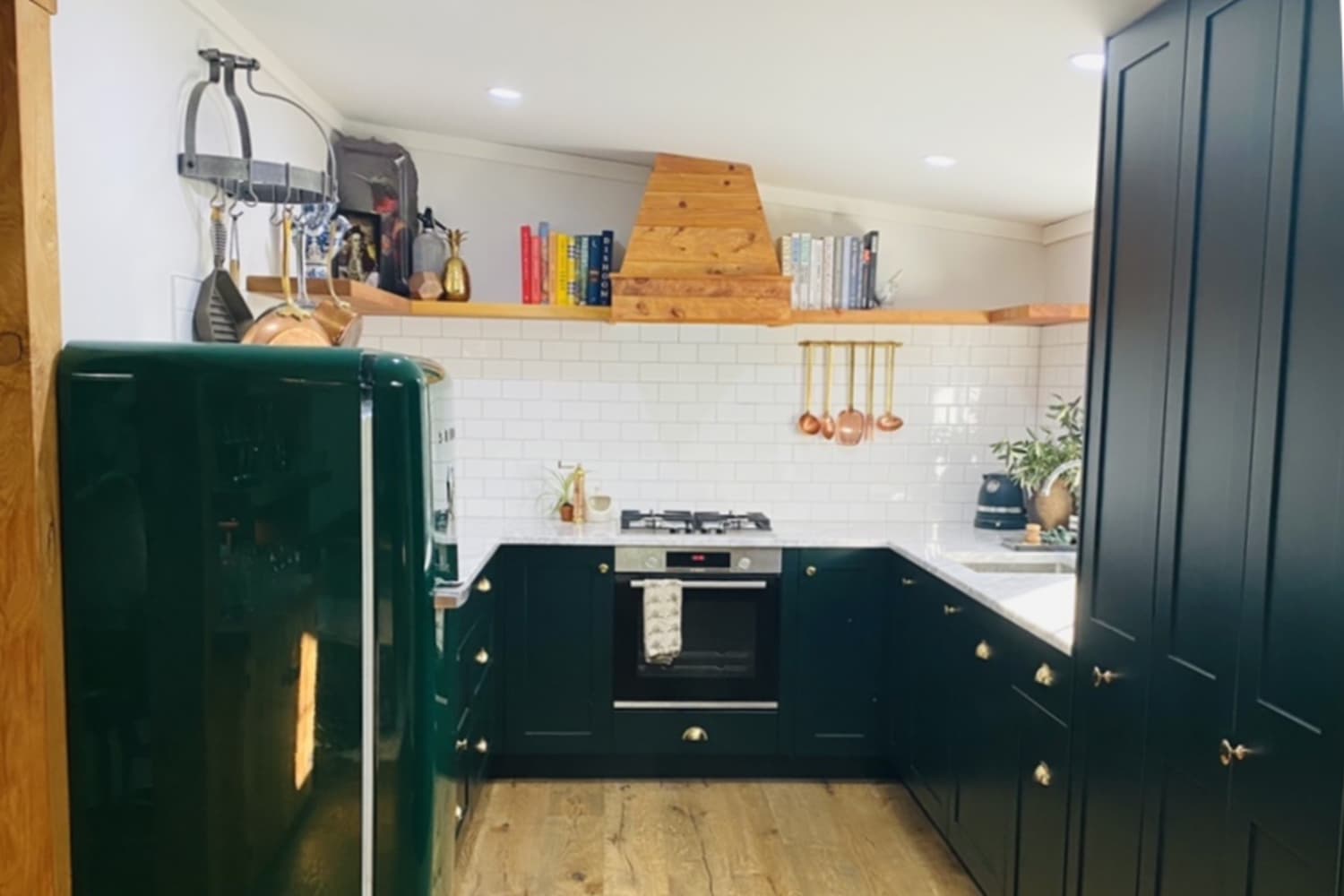 Name: Matt and Persian cat, Bosco
Location: Auckland, New Zealand
Type of home: Small studio bungalow
Years lived in: 1 year, renting
Tell us a little (or a lot) about your home and the people who live there: It's a small bungalow/studio space, set in and dwarfed by enormous oak and magnolia trees. It's an open plan and sleeps two. It's difficult to fit everything into such a small space, but a bit of careful planning means it's equipped with a washing machine and separate tumble dryer, full-size dishwasher, oven, and microwave.
I favor maximalist interiors over minimal ones, but done right, maximalism can still make a calm, relaxing space.
It's just me and my very fluff, but chilled-out Persian cat.
Describe your home's style in 5 words or less: Bold, Eclectic, Cozy, Bright, Unique
What is your favorite room and why? Apart from the bathroom, it's one big room, so I guess everywhere!
What's the last thing you bought (or found!) for your home? The last thing I bought was an 18th-century Romanian cooking pot vessel to bring some vintage charm to the kitchen —used as a vase mostly.
Any advice for creating a home you love? Don't follow trends or do what you think other people might do or love. Homes should be unique — that's what gives them their warmth and personality.
This house tour's responses were edited for length and clarity.