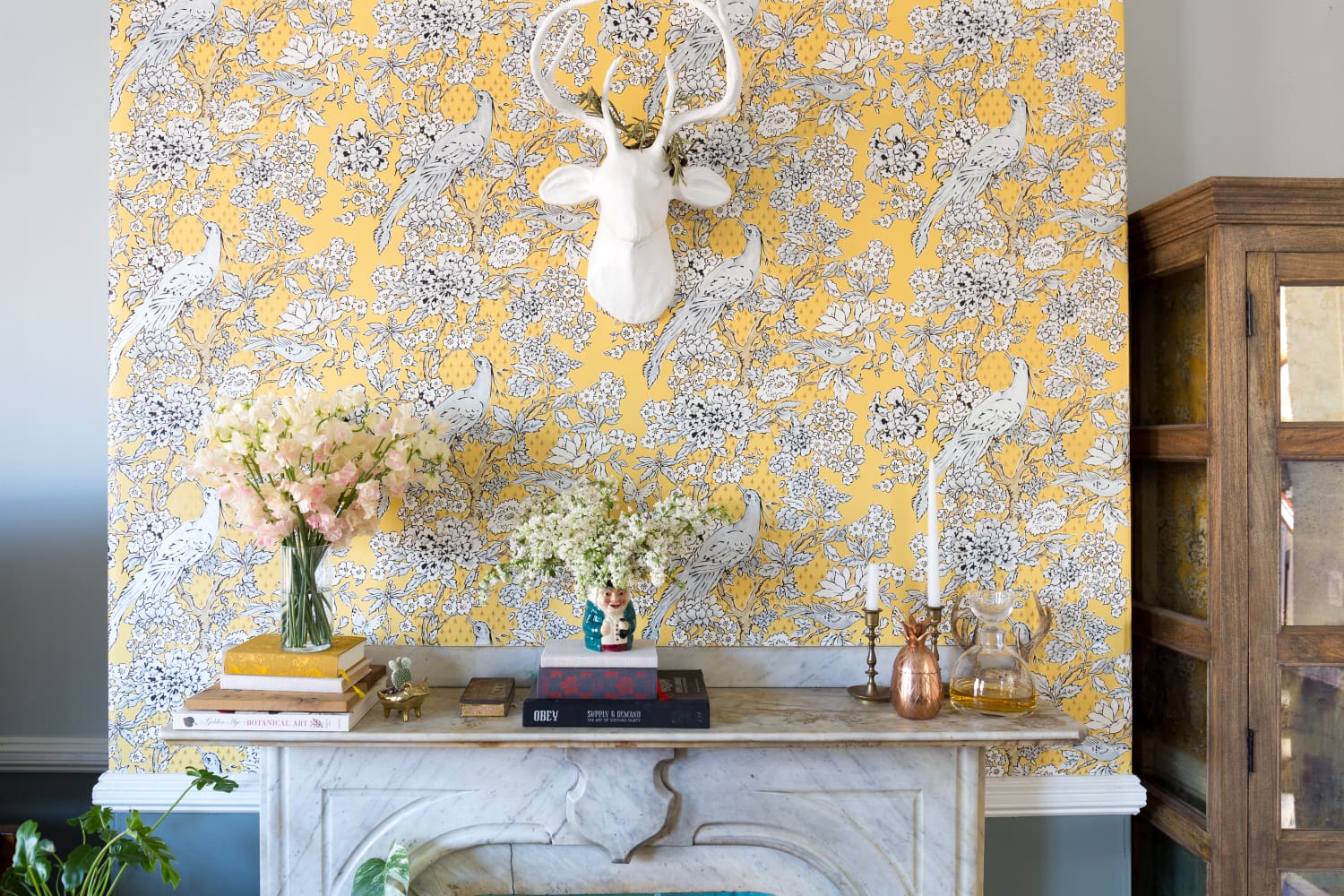 We independently select these products—if you buy from one of our links, we may earn a commission.
There's no denying that social media plays a big role when it comes to design trends. Instagram, in particular, is a big source of inspiration for many people, whether it's a unique plant trend that's gone viral ("cardening", anyone?) or a trending wallpaper that's taking the internet by storm.
A recent study conducted by Dulux Simply Refresh has revealed the top trends for feature walls, according to Instagram. The team analyzed the top nine post for hashtags #FeatureWall, #AccentWall, #FeatureWallIdeas, and #AccentWallIdeas on Instagram. The top trends in each of these images were then highlighted and compared to define current top trends for feature walls.
They found that there are over 600k images shared to Instagram using the most popular feature wall hashtags, and the phrase "feature wall ideas" receives over 8,000 searches on Google each month, in the U.K. alone.
By far the most popular, paneled walls featured in 65% of the posts that were analyzed. Not only do paneled walls add texture and charm to a room, or help create a country house look, but they also allow for any imperfections and uneven surfaces to be hidden.
Geometric design is a timeless trend that many love to add to their home, whether it's through a kitchen backsplash or soft furnishings and accessories. The much-loved pattern was featured in almost half of the posts, coming in at 47%. From simple minimalist designs, to bold and beautiful shapes filling entire walls, adding a geometric design to your feature wall is a great way to uprage your space with minimal fuss.
Coordinating a feature wall with a classic white wall
A boldly colored accent wall will instantly take any room to the next level, and Instagram agrees: 47% of posts show feature walls with a bold block color set against three all-white walls. When the feature wall is next to a white wall anything goes, but deep teals, blues, or reds create a striking, modern look that will certainly draw some attention.