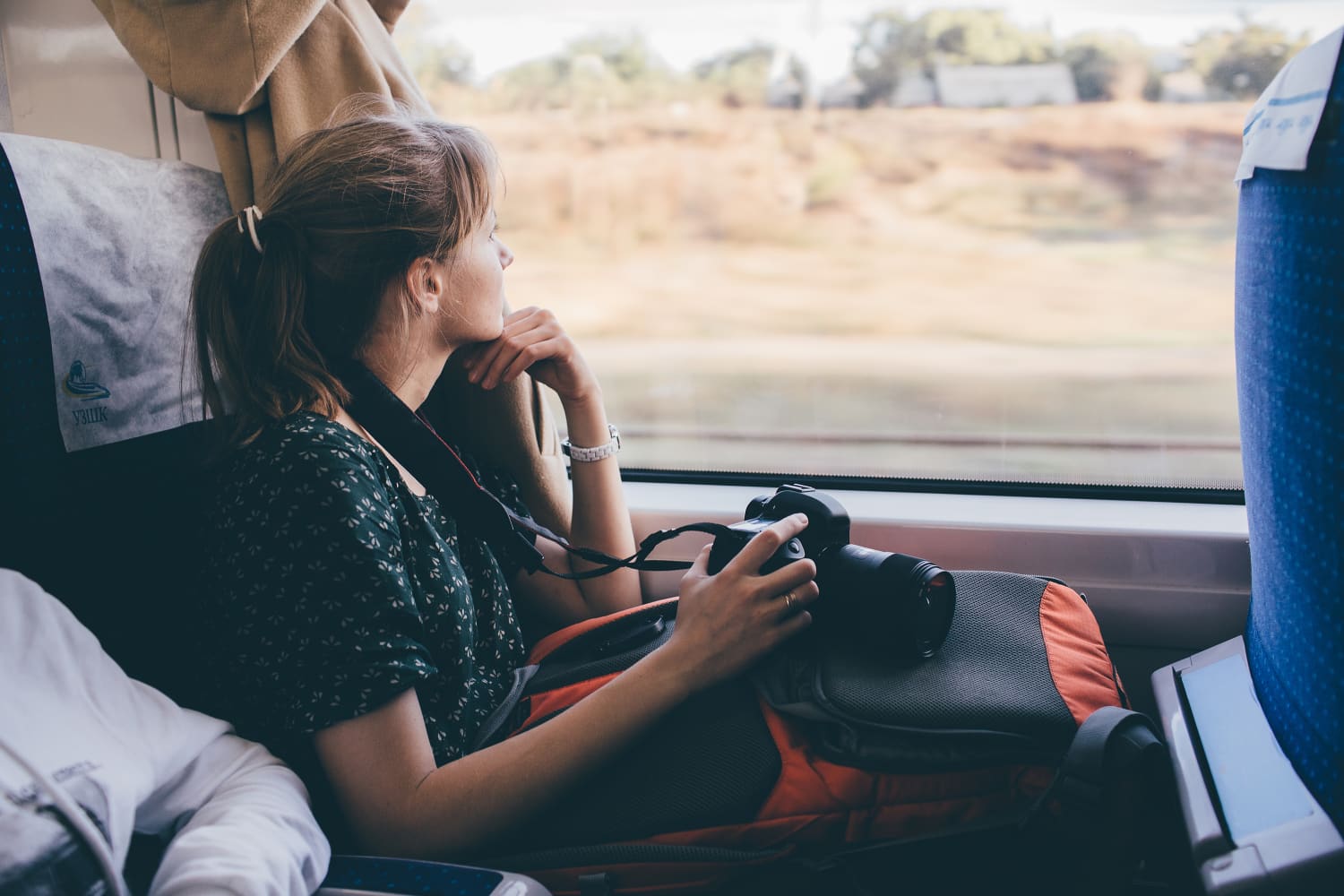 We independently select these products—if you buy from one of our links, we may earn a commission.
If you're currently in the planning stages of your fall getaway, you're in luck. For a limited time only, Amtrak is offering travelers the opportunity to save big this fall with its 50% off National Fall Flash Sale.
Available now through Sept. 8, for popular coast-to-coast travel between Sept. 8 and Nov. 18, 2021, on most trains throughout the national network, with the offer valid on coach and Acela business class tickets.
The National Fall Flash Sale allows customers to book an affordable domestic getaway while still enjoying large spacious seats with ample legroom, no middle seat, and one of the most generous baggage policies in the travel industry. With a variety of scenic routes around the country, Amtrak also offers travelers one of the best ways to take in the dramatic flair of fall foliage.
For peace of mind and a hassle-free journey, customers can book, board, check train status, and access information from the convenience, and safety of the Amtrak app.
Whether you're looking to head across the country for some sightseeing or you fancy a pre-Thanksgiving trip to visit loved ones, there's no better time to book your tickets and take advantage of Amtrak's great deals.
A one-way fare from New York to Washington D.C starts at $28 for a coach ticket and $60 for an Acela business class ticket, while a trip from New York to Boston will set you back $28 in coach and $49 for Acela business class.
Over on the West Coast, coach tickets from Los Angeles to Seattle start at $63, and if you're looking to head from Portland, OR to Seattle, you can expect to pay around $18.
If you're craving a little bit of sunshine this fall, head down to Miami from New York. Prices for a one-way coach ticket start at $81.
You've got your ticket, and now it's time to pack your bags. Check out some of Apartment Therapy's packing tips below.