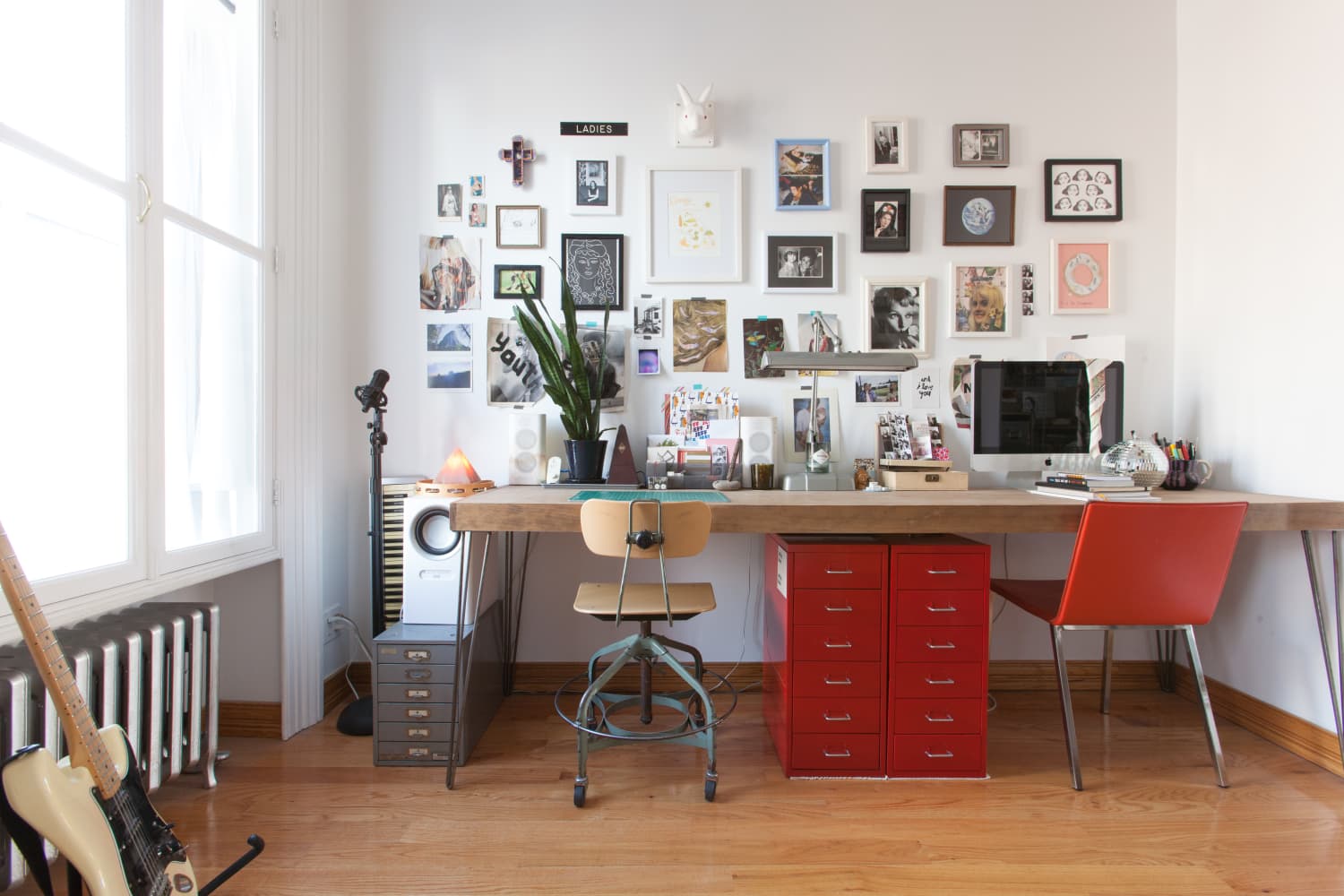 Three and a half years ago, I left my nonprofit management career to pursue my dreams of being a full-time writer and author. I had been writing as a side hustle for many years, and after devoting nights and weekends, as well as writing on my commute and lunch breaks, I was ready to plunge full-time into the "dream role." Once I did, I realized something: Even though the work wasn't new, the opportunity to do it full-time was a huge shift.
There are plenty of ways people make working from home work for them, from taking an old-school lunch break in a different room, to investing in a standing desk, or other office materials to replicate that hard-at-work feeling. For my part, I've found that the most productive way to get things done is to create structure for my days. This allows me to enjoy my work, grow my business, and have plenty of time for hobbies and time with my family. Here are the five rules I abide by as my own boss, and as someone who works from home full-time:
Not everything needs to be monetized.
The first and most important rule that I have for myself is to take my work seriously, but not let it take over every aspect of my life. Every hobby doesn't need to be monetized, and it's OK to take time for the things that you enjoy doing even if they aren't work-related.
I'm incredibly lucky that the focus of my writing business is primarily connected to my biggest passion: dogs and dog training. Unfortunately, this can also make it easy for me to find myself always working. To avoid this, I create clear boundaries for myself about what is work, and what is me just spending time "off work" with my dog.
This point also serves as an important reminder that the work you do is serious, even if you're doing it from home. I've found that working from home can give people the impression that I have more availability than someone who goes into the office, or that my rates or budgets are smaller. A job is a job, no matter where someone completes it — and it's important to charge for your services accordingly.
Have a designated workspace.
Working from home means I could technically work anywhere, but I find it essential to have a designated workspace. Right now, that workspace takes the form of a home office where I can be completely surrounded by the things that inspire me, as well as a secondary work space where I can create and record dog-training content. Even if you can't have an entire office dedicated to your work, find some part of your house that you can turn into an "office space," such as a corner of a room, or a specific area on your kitchen table. Having a dedicated space to go to is vital to tapping into "work mode" and creating a ritual.
Always get dressed for work.
Although working in the pajamas you slept in might be fun for a day, doing so isn't sustainable for me. One of my big rules for working from home is to get dressed for the day as if I was still going to an office, including doing my hair and adding accessories. I even have a pair of "work shoes" that I put on in the morning as I get ready.
I've found that making sure I get dressed for work helps me to take myself, my home business, and the work I'm doing more seriously. At the end of the workday, I will often change out of my work clothes into comfortable clothes if I'm going to go walk the dog or lounge around in the evening, which also helps to create distance from work time and after-work hours.
Keep firm boundaries around your office hours if you can.
When you work from home, and especially if you work for yourself, it's very easy to blur the lines between working and nonworking hours. I constantly find myself fighting the temptation to answer just one more email or check up on projects in the evening. To keep myself focused at work, and make sure that I have the space and time to devote to my family, self-care, hobbies and other interests, I keep regular office hours. This is key to preventing my work from bleeding into all hours of my day and burning me out.
One of the perks of working from home is being able to run out in the middle of the day for an appointment, but I try to keep those non-work-related errands and interruptions to a minimum. Similarly, I hold those schedule boundaries when friends ask to make plans during the day. It's important to me that I also schedule time off work for vacations and if I'm off work for vacation or holidays, I put an away message up on my email account and and do not check email or respond to messages during that time.
Maintain a daily routine before and after work.
In addition to keeping regular office hours and protecting my nights and weekends, it's helpful to have a routine for before and after work. My morning routine involves getting up at 6 a.m., walking my dog and doing some sort of exercise for myself, having breakfast, and showering before I sit down at my desk and get to work. After work, I make a point of logging out of my email for the day, as well as closing my planner and to-do list.
Your routines don't have to be intense, especially if you're responsible for helping other people or pets start their days. Experiment with different hobbies and chores until you find a routine that works for you — and one that effectively bookends each part of your day so you not only know when you're working and when you're not, but you feel it, too.