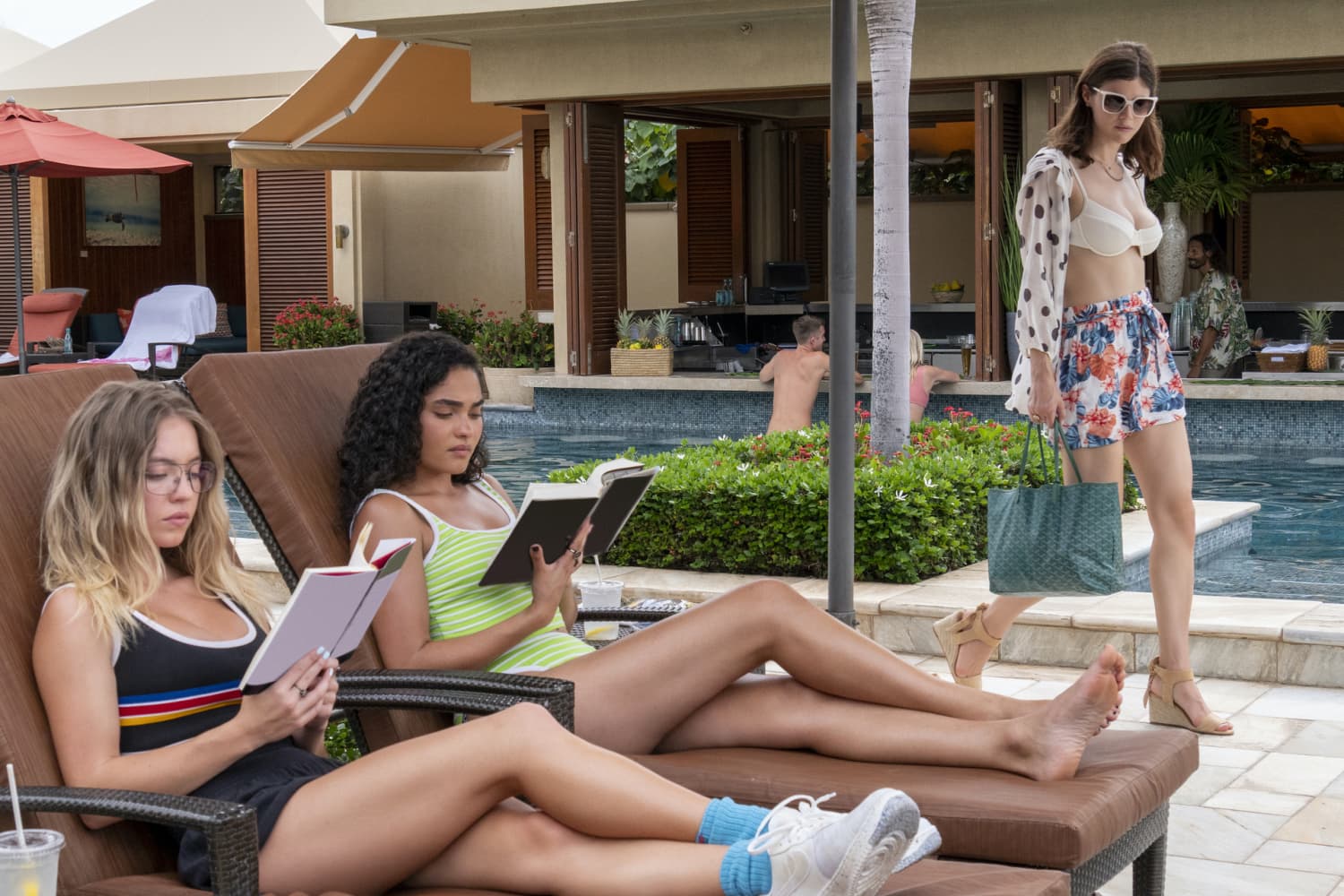 We independently select these products—if you buy from one of our links, we may earn a commission.
"The White Lotus" is arguably one of the best shows of 2021, and for good reason. The laugh-out-loud series follows a group of tourists on vacation for a week at a luxury Hawaiian resort. It's all sea, sand, and fun, until the vacationers' lives begin to unravel.
It's a seemingly endless rollercoaster ride of drama, including robbery, murder, and a shocking sex scene. Season two of the HBO series has already been confirmed and will follow a new group of vacationers during their stay at the White Lotus property.
While you wait, there are a few similar shows you should consider.
When Mia (Kerry Washington), a Black woman, moves to the affluent and white community of Shaker Heights with her daughter, Pearl (Lexi Underwood), they are immediately greeted by Elena (Reese Witherspoon), who provides the duo with a place to rent and offers Mia a job as her housekeeper. While this may appear to be the nice or neighborly thing to do, as the show goes on, it turns out Elena's kindness comes with countless strings attached.
Available to stream on Hulu and Amazon Prime Video.
It seems fitting that the first episode of "Nine Perfect Strangers" was released so soon after "The White Lotus" season finale. "Nine Perfect Strangers" is also based on a book by Liane Moriarty and stars Nicole Kidman as Masha, a spiritual leader and owner of an exclusive wellness center. Like "The White Lotus," the series follows a group of strangers who come together at the center in search of relaxation and transformation. As the series goes on, you'll learn more about each character and their personal traumas, but you'll also learn that Masha isn't who she appears to be.
Available to watch on Hulu.
"Devious Maids" tackles many of the same themes found in "The White Lotus." The series, which ran for four seasons, follows a group of Latina maids working for rich families in Beverly Hills. Throughout the series, the maids get a look behind the facade of these families and uncover their secrets, lies, and crimes. The cast includes Ana Ortiz as Marisol Suarez, Dania Ramirez as Rosie Falta, Roselyn Sánchez as Carmen Luna, and Judy Reyes as Zoila Diaz.
Available to stream on Hulu and Amazon Prime Video.
"Made for Love" stars Cristin Milioti as Hazel Green, a woman who feels trapped by her tech billionaire beau, Byron, played by Billy Magnussen. Eventually, she manages to escape, but soon after realizes Byron had implanted a tracking device in her head that allows him to see and hear everything she does. The relationship will definitely remind you of those newlyweds in "The White Lotus."
Available to watch on HBO Max.
"Dear White People" is more comedy than drama but it does an excellent job of tackling important subjects, including racism, colorism, and classism. The series follows a group of Black students attending a predominantly white Ivy League college and navigating everything that comes with it.
Available to stream on Netflix and Amazon Prime Video.