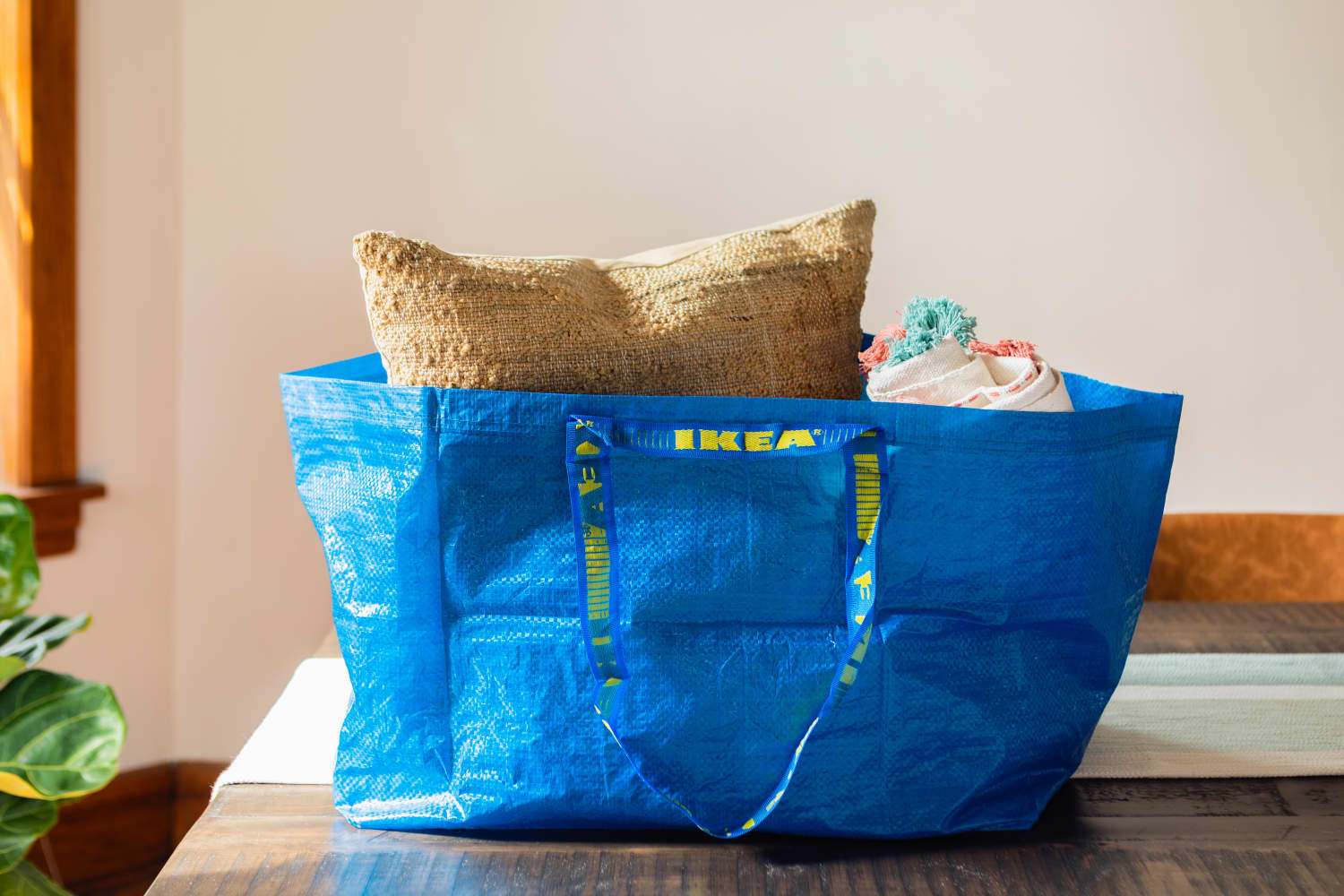 Move over, FRAKTA. There's now a newer, cooler, and more TikTok-famous tote in town.
IKEA has released a convertible tote bag that's become a hit on social media — and it's not hard to see why. Called the DRÖMSÄCK, the versatile product is two bags in one. You can use it like a regular tote and sling it over your shoulder, or if you're in a hurry, adjust the straps to turn it into a backpack.
Its practicality is what makes it so popular with students and people who are on-the-go. DRÖMSÄCK can carry your laptop, lunch, water bottle, and it even has security compartments for valuables. And on rainy days, you'll never have to worry about your stuff getting wet, as it is water-resistant.
Of course, its simple but chic design is also a perk. It comes in olive green and beige, with the material made from an eco-friendly recycled polyester.
It has become such a hot item that TikTok users are now documenting their search for the tote, as well as their thoughts on it. One user described it as, "the best bag for university," while another glowing review said: "A lovely bag. Can be used for many different things. I love using it as a rucksack, comfortable, and easy to wear."
DRÖMSÄCK is priced at $19.99, and you can still purchase one over at the IKEA website.