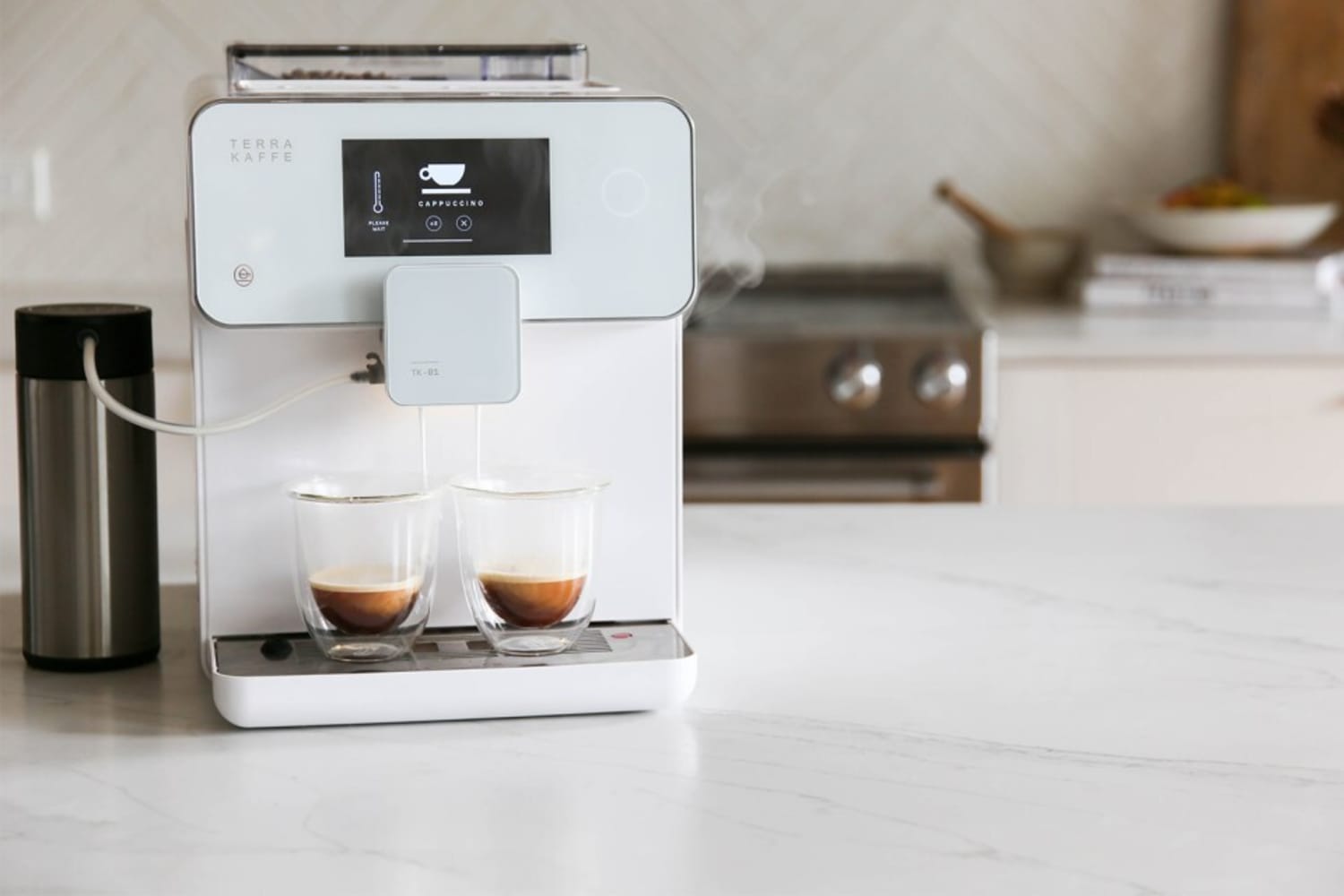 published about 4 hours ago
The kitchen is one of the most rewarding rooms to shop for: You can geek out over gadgets and appliances, plan all the delicious meals you're going to make, and pick out decor that lets your style shine. Win. Win. Win.
From essential equipment to just-for-fun details, these products take the busiest room of your house to the next level. If you want to kit out your kitchen, Klarna gives you flexibility to make your wants work with your budget. With Pay in 4, you split the cost of your purchase into four interest-free payments over six weeks. There are no hidden fees or credit score surprises, and you can pause payments if you need more time. Whether you select Klarna at checkout or shop straight from the Klarna app — where you'll also find personalized recommendations and price-drop alerts — you can crank up the heat on your kitchen in no time.
You cook every day (or close to it), so your cookware should be up to the challenge. Start with a knife upgrade: The 6-inch Nakiri Knife by the chef-beloved brand Made In features a straight, symmetrical edge ideal for chopping and dicing veggies — aka you're gonna reach for it daily. Ditto a quality sauté pan like this stainless-steel beauty by Abbio, which has an ergonomic handle and fitted lid, plus a colorful silicone hot pad for serving.
With a beautiful enamel surface that's naturally nonstick, this durable baking dish can go from casseroles to cakes and oven to table. And if you've been curious about the air fryer trend, wonder no more: This clever contraption will earn its place on your counter with eight preset programs and roomy 4-quart capacity.
Fun and Convenient Upgrades
We're in favor of anything that makes cooking easier and more fun. If you agree, then we have two words for you: universal lid. This one by Made In fits a variety of pots and pans, and the apple red hue is a playful pop of color. For holiday feasts or backyard grilling, this wireless smart meat thermometer has your back with precise temperature readings and an Advanced Estimator Algorithm that helps you plan cooking times.
When your worktop gets messy, a compact sweep and dustpan like this silicone-and-oak cutie will whisk away crumbs without fraying bristles or lingering dirt. And do we need a handsome, humidity-controlled cheese grotto for storing our favorite Camemberts and bleus? Maybe not. Do we want one? Absolutely.
Sometimes it really is the little things. Earth-toned cotton tea towels add a calm vibe to the kitchen and stand up to spills, while the durable plastic Tiffany pitcher by Guzzini has a sparkling cut-glass effect that looks dazzling on the table. And when you're not cooking, the APOTHEKE Earl Grey candle will fill your kitchen with its delicious floral fragrance.