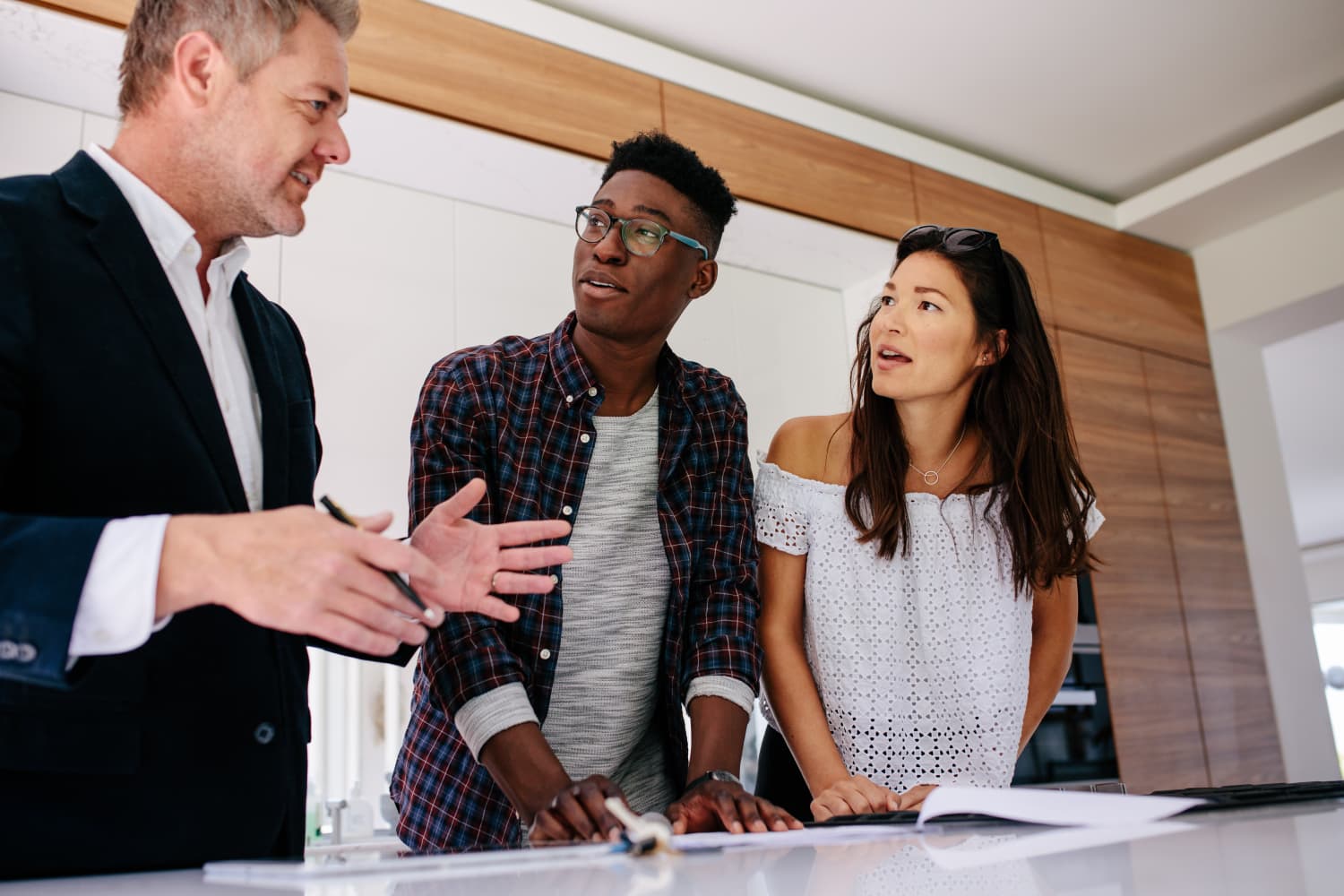 Did you know your real estate agent can do a lot more than help you buy a home? Most agents are eager to support you throughout your journey to homeownership and beyond. From estimating the cost of a kitchen remodel to pointing out the best local horseback riding lessons, there are so many ways your agent can come through for you.
Seattle real estate agent Katie Melton loves when clients reach out for advice or a friendly chat. "I love that they know they can come to me with questions," she says. "That relationship is so important." Don't forget that your agent can help you with these five surprising things.
Connect you with all types of service providers
Between clients, referrals, vendors, and other industry professionals, agents meet a lot of people. They likely know just the person for whatever you need. Beyond contractors and lenders, Melton says she's had clients ask for dog sitters, housekeepers, appliance repair technicians, mattress stores, and even horseback riding instructors.
"Because we're in the business of buying and selling houses, we interact with so many different human beings that we're pretty connected in the city," she says. "I get a lot of different vendor requests from people who are new to the area, and it's always fun to help them."
Help you determine an appropriate list price for your home
Instead of paying for an appraisal from the bank, you can call your agent for a free competitive market analysis (CMA). Melton says it gives sellers a good general idea of what their home is worth without spending money.
According to Zillow, a CMA evaluates comparable recently sold homes using information obtained through the multiple listing services (MLS). Unfortunately, only agents can access the MLS, so CMAs aren't available to those looking to do a for-sale-by-owner.
If you've always rented, you may not know how to prepare your new home for seasonal weather. Melton sends her first-timers helpful tips throughout the year about how to protect their property. "Most first-time buyers don't think about those little things, so they like having that reminder," she shares. If you're unsure how to prepare your home for extreme weather, ask your agent for advice.
Provide ballpark estimates
Buying a fixer-upper? Your agent can also provide ballpark estimates for renovations and updates. "I have been asked so many times that I know enough to point people in the right direction," Melton says. "A lot of people are surprised by that."
While many clients ask for estimates on new countertops or doors, one even asked Melton what it would take to install a Tesla charging station at their new home.
Support out-of-state moves
Don't feel like you're on your own just because you're moving out of state. Your agent is still happy to help you coordinate. "If you're moving from Seattle to Austin, your agent likely knows someone they can refer you to," Melton suggests. "I always hope everything goes smoothly, and it's nice to know my client is in good hands."
When you find an agent you vibe with, build a relationship with them, and reach out when you have a question. "One of the highest forms of praise is getting a text three months after closing that says, 'I need help with my water heater!" Melton says. "Your agent should be someone you can trust and rely on."