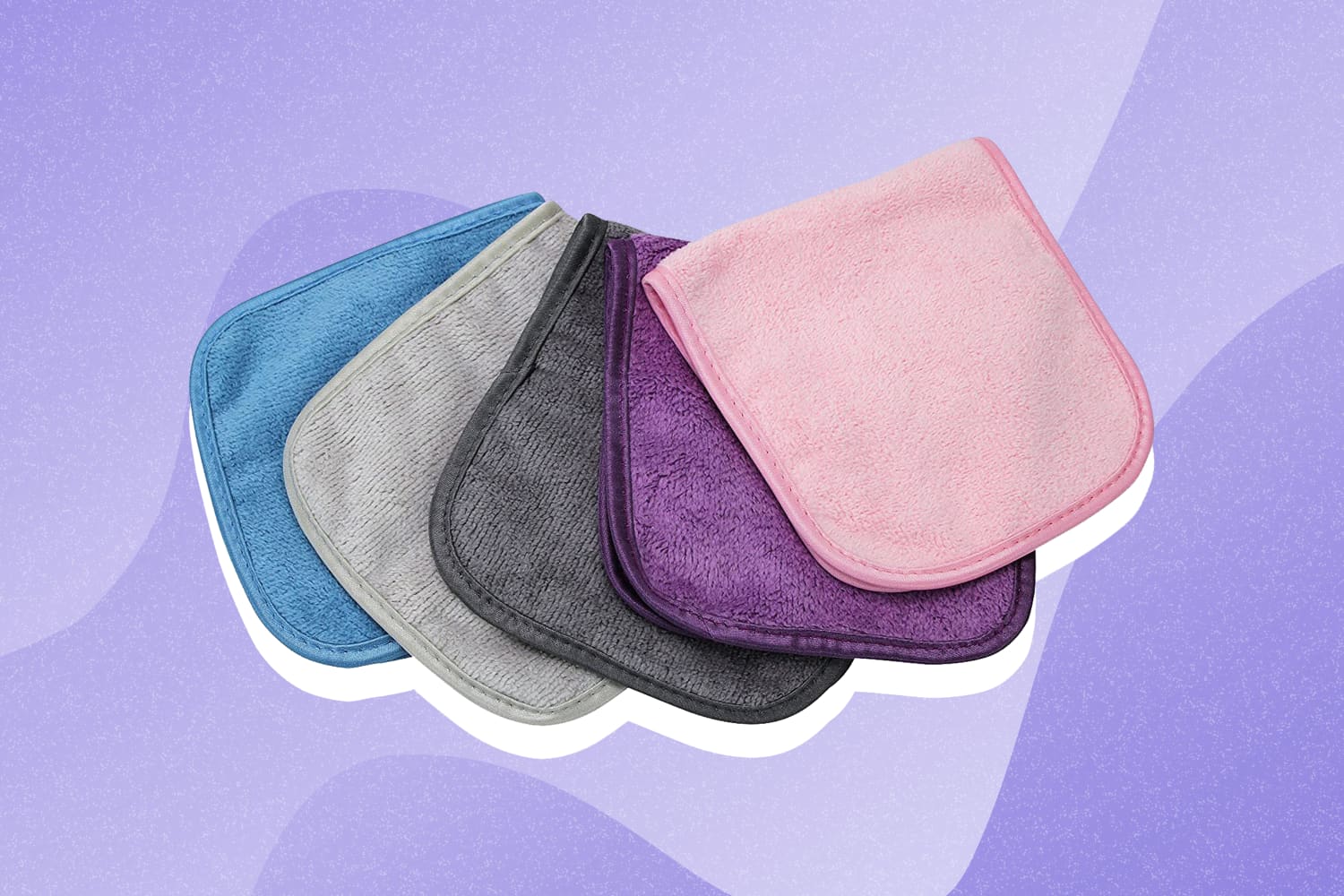 We independently select these products—if you buy from one of our links, we may earn a commission.
You've probably heard the age-old advice: Don't go to bed with your makeup on. And don't get me wrong; it's good advice. But like many people, I've struggled to find the right products that will gently and effectively remove my makeup from the day — or at least I used to. Like finding skincare products that work for you, finding the right makeup remover can be an uphill battle. There are so many options out there. And a lot of them, like disposable makeup wipes, are not super sustainable, both financially and environmentally. So where did I find the solution? My mom, of course. Years ago, she gifted me these reusable microfiber cloths that remove makeup with just a little bit of water, and I've never looked back.
These cloths truly work miracles. All you need to do is run them under water, and in seconds you'll be makeup-free. You can also use them with your face wash for tougher makeup. But honestly, in years of using them, water has always worked just fine for me. And because they're microfiber, they're machine-washable and super durable. I use mine almost every day, so trust me, they can get pretty dirty. But every time I take them out of the wash, they look good as new and just as soft as when I bought them. I've had my set for at least five years, and the only reason I would buy more is to add to my collection.
S&T INC., the brand behind these genius cloths, also sells a 16-pack of makeup removing pads for only $9.99, which are basically a smaller, more travel-friendly version of the cloths. The cloths also come in different colors and patterns and with loops for hanging up in your bathroom. They make a great gift for someone who's eco-conscious or just wears makeup every day. Plus, they're great for travel or keeping in your gym bag. Instead of worrying about fitting a package of disposable wipes or makeup remover and cotton pads into your carry on, all you need is a cloth and water.
Like many people, makeup removal is a key part of my skincare routine. Since buying these cloths, I haven't dreaded removing my makeup at the end of the day like I used to. And I don't have to tug at my skin or wash my face multiple times to ensure that I won't wake up with mascara beneath my eyes or foundation on my pillow. These makeup wipes are an easy solution to a timeless problem — and they'll last for years.