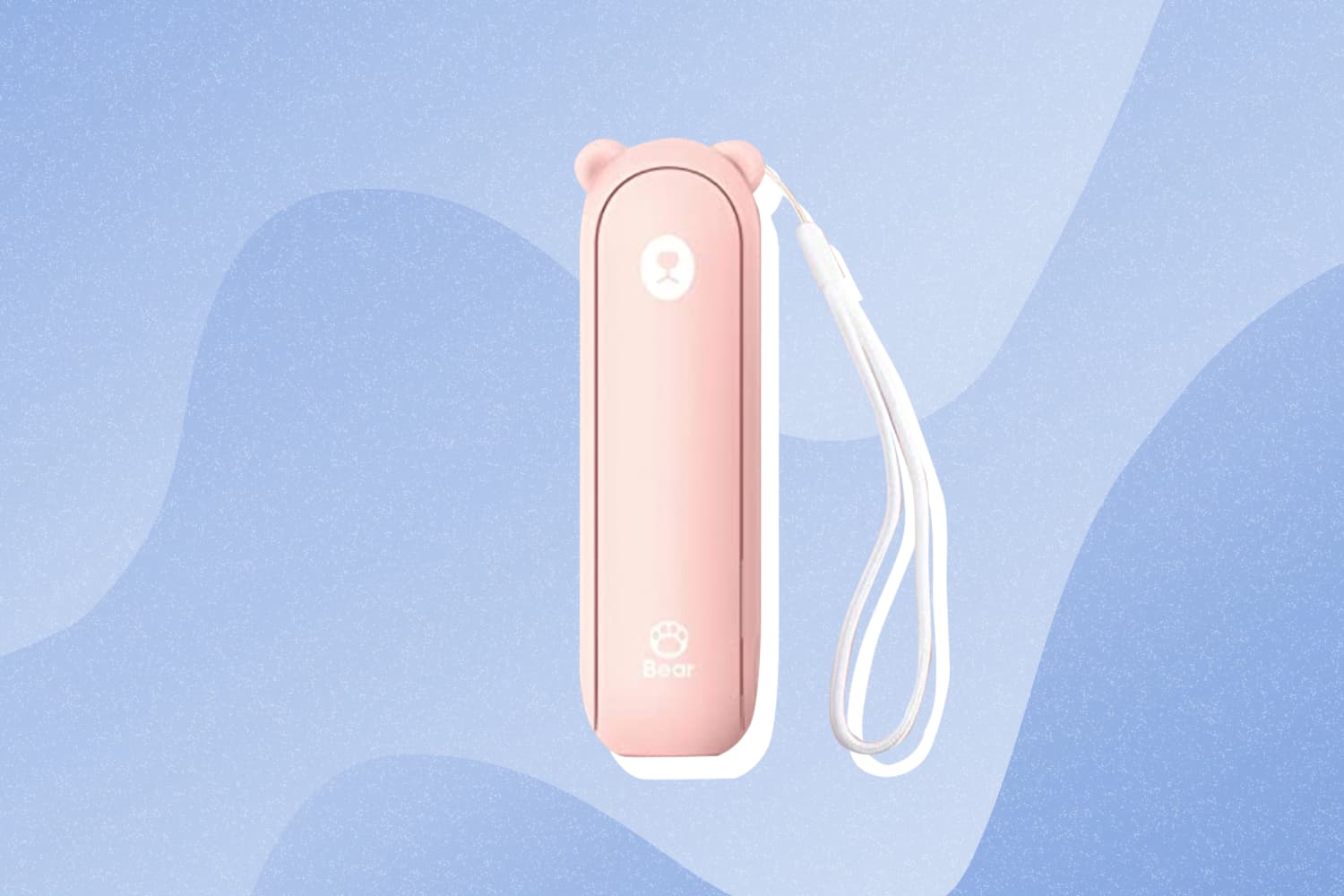 We independently select these products—if you buy from one of our links, we may earn a commission.
As a Gemini (don't @ me), summer is hands-down my favorite season. Now, is that just because I celebrate my birthday? Arguably, yes — especially since, once June passes, most places officially reach can't-go-outside-without-acquiring-sweat-stains kind of temps. (Hot stuff, right?)
It's a safe bet that, wherever you live, you're also at that point of, "Is leaving my AC even worth it?" Unlikely. But there's still summer socializing to be had and fun al fresco activities galore, so that's where the greatest portable fan I've ever encountered comes in to the picture.
I met up with some friends on a particularly toasty Friday a few weeks ago, all of us ~glistening~ with sweat, when one pulled this out of her purse and took turns fanning everyone. It was love at first heat-relief blast. Not only did it cool me down remarkably well, but I could not get over how cute it looked — I mean, it's pink and bear-inspired. Did anyone else know you could find bear-inspired fans? I certainly didn't.
My friend who brought the fan, Beth, explained that she got it for less than $20 from Amazon, and that it's also a portable phone charger. Yes, that's right, it comes with a USB port so you can plug in your phone on the go. Oh, and it has a built-in flashlight at the bottom, too — no joke. I was (literally and figuratively) blown away.
As soon as I got home that night, I looked for the same fan online and found even more compelling discoveries. It's battery-operated, but only takes about 2 or 3 hours to fully charge. From there, you can pick one of two fan speeds — the first of which lasts for 21 hours and the second for 14. It also folds in half, in case you want to set it down instead of carrying it, and comes in three other colors: white, brown, and dark blue.
If anything, this rechargeable fan's small enough to fit in most bags for whenever you need a quick cool-air fix, whether you're eating outside, hiking, or hanging out in the park. So, new summer 2021 leaving-the-house checklist? Phone, keys, face mask, and bear-shaped handheld fan. Boom.