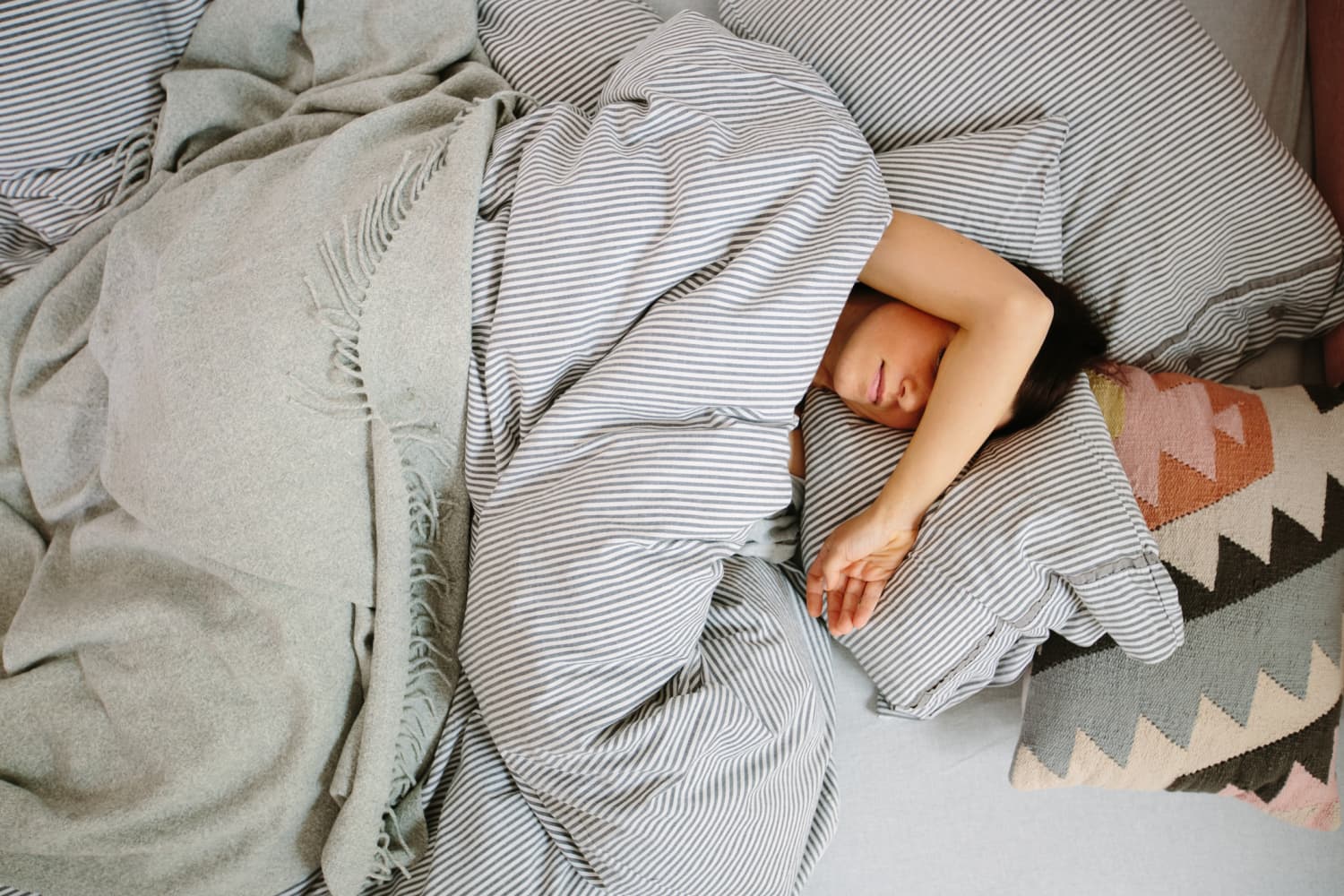 We independently select these products—if you buy from one of our links, we may earn a commission.
Now that I'm in my thirties, adequate sleep is one of those things I simply won't sacrifice. I make it a point to get a full eight hours of zzz's (yes, even on weeknights) because I feel like I'm running on E without adequate rest. Over the years, I've learned that calling it a night involves so much more than plopping your head on the pillow and drifting off. You need quality sheets, a cozy comforter, and (according to experts) total darkness. One way to achieve the latter? Sleep masks. After trying out several for our Best List, I totally fell in love with the lustrous silk sleep mask and pillowcase set from Cilque. Yep, going to bed just got oh-so bougie, and I'm loving it!
The Cilque sleep mask and pillowcase set seemed at first like an extravagant — but very giftable — purchase. However, after giving it a whirl for the first few nights, I'm pleasantly surprised by how much it's transformed my sleep for the better.
Let's start with the sleep mask: Simply put, it's amazing. It's made from 100 percent lustrous silk, and you can feel the high quality at the first buttery-soft touch. The moody mauve Amethyst colorway that I chose feels luxe and stylish, and the mask has a buckle- and clasp-free scrunchie strap that easily slips onto my head without getting caught in my hair. In the past, I've experimented with sleep masks that were either too tight (as in, caused blurred vision the next day due to excess pressure against my eyes) or slipped off in the middle of the night. 'Twas not the case with the Cilque mask. This one stayed on all night and made me feel way more rested the following day. So far, so good!
Next, I was especially excited to try the silk pillowcase. Not only is silk said to be a good material for acne-prone skin (which I have), but my hairstylist recommends silk and satin pillowcases to help preserve braids and twists and to protect my curly/natural hair from frizz and breakage better than traditional cotton pillowcases. I typically wrap my hair up in a bonnet or silk scarf at night, but the Cilque pillowcase eliminates the need for that entirely.
The soft and breathable silk material of both these products made me drift off to sleep way faster than usual, and, to no surprise, the increase in quality sleep has left me feeling way more energized. What a win!
And when you're ready to freshen up the Cilque set, just throw the mask and pillowcase into the washing machine on the gentle cycle and hang to dry. While the padding in the sleep mask has fluffed some since I first used this mask, the softness hasn't changed one bit. If you're able to splurge on one thing before the summer is out, my vote would be this divine sleep set. Trust me, it's worth the spend!