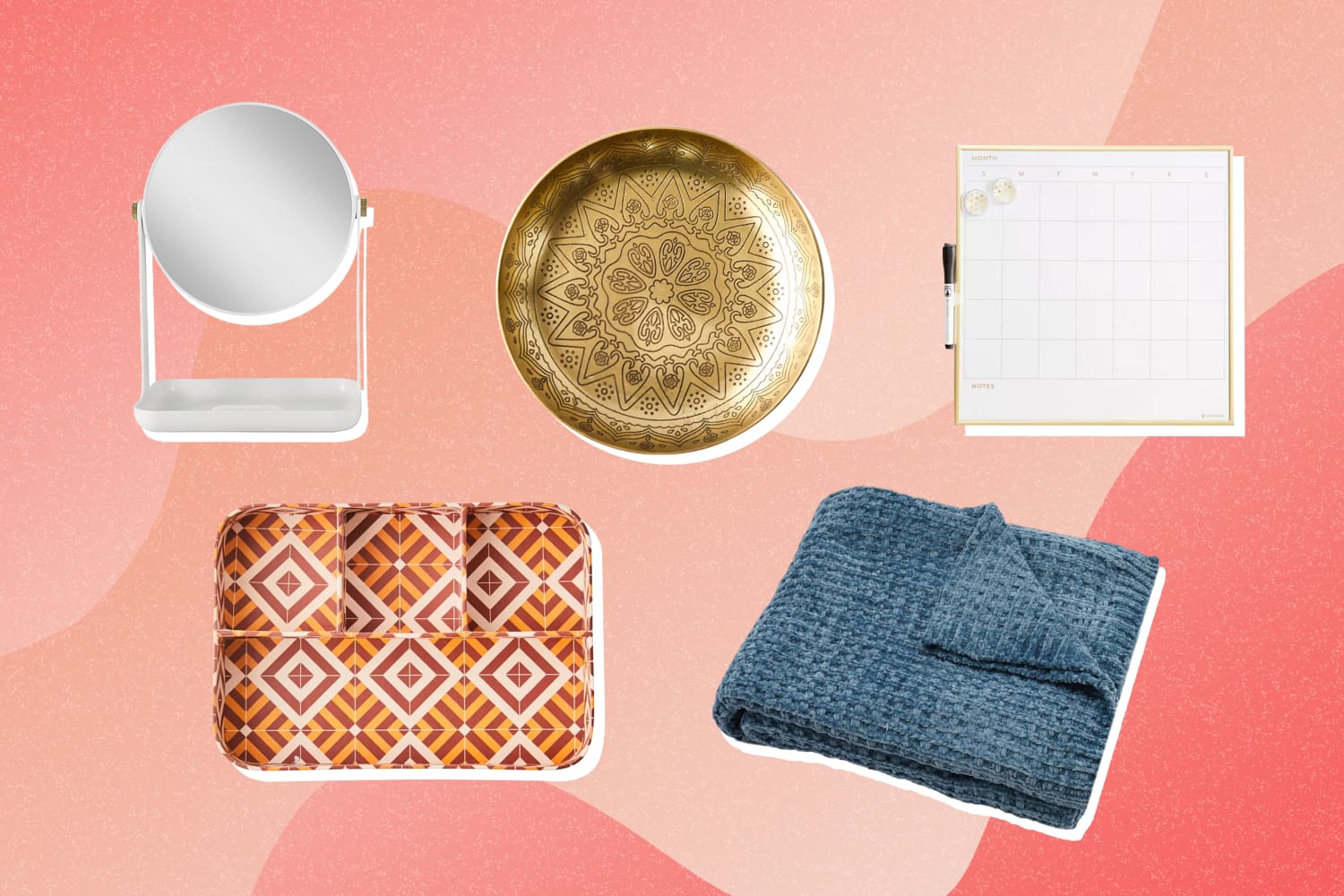 We independently select these products—if you buy from one of our links, we may earn a commission.
Starting college and moving into a dorm room is potentially your first opportunity to make up a space just how you want it (or maybe half the space if you have a roommate). True, you can't control the bed, desk, or dresser you get, but you can have fun picking out some of the extras that will make your room more comfortable and to your taste! From must-haves like bedding and blankets to chic accessories and stylish storage solutions, shopping for your dorm room's little odds and ends is one of the most fun things about finally having a place you can call your own. And the best part? You don't have to splurge. Here are 20 budget dorm finds under $20 (many under $10!) that'll instantly add ambiance and utility to your living space — and might just find a place in your post-grad home, too.
Sarah M. Vazquez also contributed to reporting.