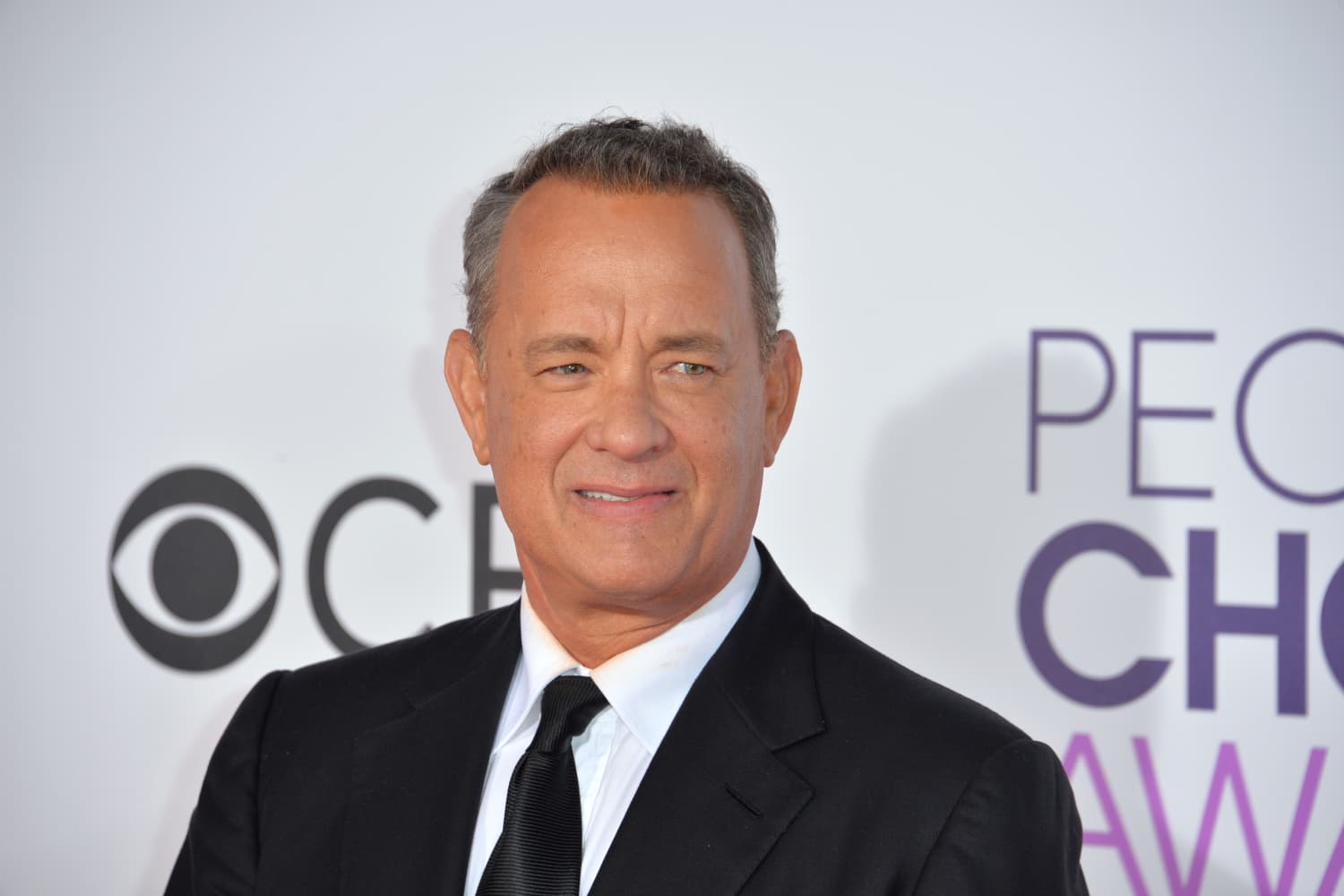 If life on the road in an Airstream trailer sounds like the dream life for you, Tom Hanks is giving one pretty amazing incentive to dip into your house fund and go for it. The beloved actor just listed his custom Airstream up for auction, which means you can live in Hanks' "home away from home" for a starting bid of $150,000.
The 1992 Airstream Model 34 Limited Excella Travel Trailer owned by Hanks since 1993 will be up for grabs, and the aluminum beauty has been Hanks' crash pad on the sets of some of the most famous movies in his filmography, including "Sleepless in Seattle," "Forrest Gump," "Philadelphia," "Sully," and others, traveling with him to filming locations across the country along the way.
When he purchased the luxe trailer in the early '90s, he customized it entirely to his liking. "I got it in the days when movies moved slower," Hanks told Bonhams Magazine. "I had spent too much time in regular trailers with ugly decor and horribly uncomfortable furniture, so I decided to buy a brand-new Airstream shell with an interior made to my own request."
"I didn't want anything built-in other than the kitchen and bathroom," he shared, "so it had only a desk and cupboard in the back, a futon platform on the floor, and room for a small table and chairs. I wanted a regular sofa, too, so I had one made with removable legs so it would get through the door."
Measuring in at 35'1" from "hitch to tail," and weighing in at 7,300 pounds (with capacity for 1,600 additional pounds), Hanks' Airstream will be auctioned with all of his accessories and furniture including dishes, glasses, several espresso makers, some kitchen equipment, and a teakwood table with its chairs, along with leveling jacks, a rollup patio awning, a pair of propane tanks, and other necessary accessories for easy living on-the-go. It also has air conditioning (including one a/c unit autographed by Hanks himself), a hot water heater, and window blinds. The auctioneers note that the trailer "has always been professionally maintained and stored inside when not in use," with Hanks boasting about perhaps the best feature of all: "More than anything, an Airstream is gorgeous and cozy, which is why everyone who visited mine went away wanting one."
Hanks' trailer goes up for auction on August 13 at 11:00 a.m PDT alongside some other impressive sets of wheels, including several vintage Mercedes, Jaguars, Aston Martins, Porsche, Ferraris, and more, which are obviously worth a peek even if you're not working with a Tom Hanks-sized budget. As part of the same auction, Hanks is unloading the 2010 Ford F-450 Super Duty pick-up he bought to tow the Airstream (estimated between $70,000 and $100,000); his customized 1980 Toyota FJ40 Land Cruiser (estimated between $70,000 and $125,000); as well as his high-performance 2015 Tesla Model S P85D (estimated between $70,000 and $100,000).