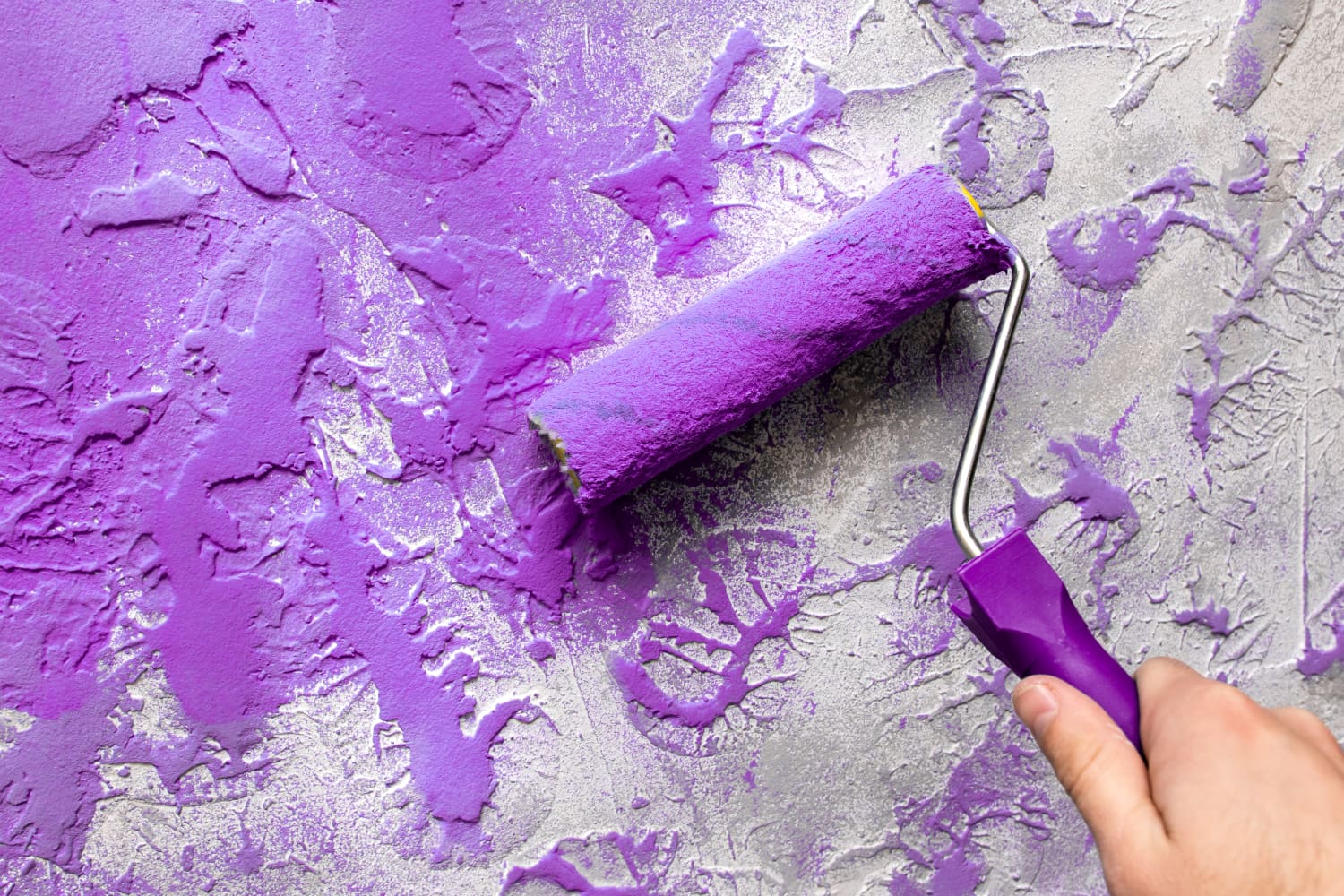 As a child of the '90s, I have to say — there's a lot I miss. Call it nostalgia; call it knowing that as the original VSCO girls, we had impeccable taste; call it what you want. But the '90s, in all their Delia's, Tamagotchi, Beanie Baby, Magic Eye paintings, and OG AOL internet glory, is a period of time I'll always think back on fondly.
Well, except for the home trends. I loved it at the time, but my safari-themed bathroom with fringe curtains and zebra-print towels is just… not as fun anymore. Nor is my old bedroom's black-light poster corner and the cute kitten border around the top third of my wall. Home stagers and real estate agents seem to agree: I couldn't find a single one that missed anything from the '90s. In fact, one discerning real estate agent named a few things she hopes will stay in the '90s. Behold, a few trends that may never come back.
I remember one glorious night, going over to my friend's house and sponge-painting neon splotches all over her newly black walls. It was colorful, it was fun, and it hid any imperfections from too-tacky poster putty ripping off previous paint. Sponge-painting in every color was a huge trend in the '90s — but in the end, it's not really worth it. Any further paint updates require a full prime and paint to get over the mess, and it was never really that attractive to begin with.
"There is no such thing as a professional sponge paint job," says Boston-based realtor Kate Ziegler. "Even in more subdued colors, it still comes across as dirty or, at best, sloppy."
Popcorn! We loved to eat it at the movies, and we loved to stick it all over our ceilings and walls as the infamous popcorn texture. But even if you like the style, it's completely impractical to use.
"Please don't," Ziegler says, who recently bought a home with kitchen walls textured with actual sand. "We had to sand (paper) the sand (texture) off the walls to repaint. Textures on walls and ceilings hide blemishes, plaster cracks, and sheetrock seams, but they're difficult to clean and impossible to patch, no matter how you feel about them aesthetically."
Nineties lighting was a whole world of fantastic and futuristic shapes, which doesn't translate all that well to today. Plus, it can be difficult to maintain.
"In all of the homes I've seen with '90s lighting in place, the hard part is that they can't easily be updated with new shades or bulbs," Ziegler says. "They tend to be very focused on unique shapes of angular glass."
Homes renovated in the '90s tend to have a lot of mauve popping up (sometimes a little darker and combined in swooshy designs with blue, thanks to the iconic '90s Dixie Cups). It's in tiles, curtains, upholstery, paints, and more. But particularly for someone looking to sell their home, it's good to stay away from the color. Ziegler says it doesn't show or photograph well.