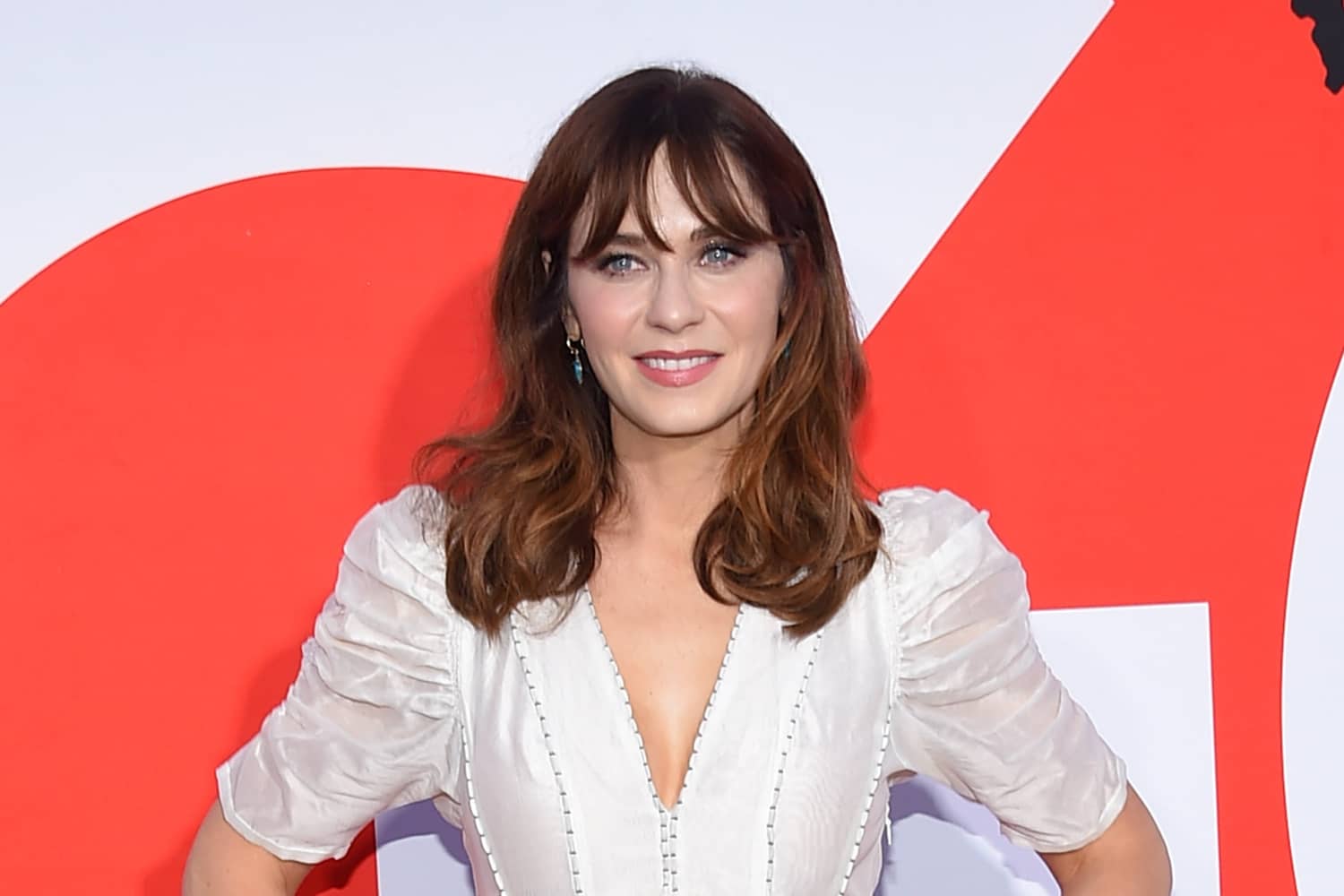 We independently select these products—if you buy from one of our links, we may earn a commission.
Actress Zooey Deschanel became the new girl once more during her TikTok debut when she lip-synced along to the iconic theme song of "New Girl." Fans of the show will remember that at the end, Deschanel's character usually proclaims "It's Jess!" But, for the sake of her first appearance on the social media app, Deschanel switched things up — and in the process, gave a glimpse of her dreamy front porch situation.
In the totally adorkable video, Deschanel moves from room to room in her home, showcasing the gorgeous design as a result. But from the very beginning of the clip, one area in particular instantly catches attention: the cozy front porch.
The actress can be seen sitting on a white porch swing, which is covered with a bright throw. The yellow, orange, and warm brown hues of the blanket adds a bold pop of color to the porch, which has an otherwise rustic farmhouse feel thanks to its muted color palette.
A vintage style rug, large bouquet of dried pampas grass in a jewel blue vase, and simple but stylish rustic wreath adds additional coziness to the porch. And bistro string lights seen hanging along the exterior of the home only builds on that comfort, ensuring the space is warm and inviting during all hours of the day.
While fans have been marveling over Deschanel's abode, they have not forgotten one possible key player in the design of the home — "Property Brothers" star Jonathan Scott. The pair have been dating for a while, so it's no surprise that TikTok users are keen to know whether Scott has had an input. "Did the property brother film this?" one fan said, while another commented: "Her house looks so good because she's [dating a] property brother."
Now you'll be wishing you were sitting on a pretty porch swing for the rest of the day.