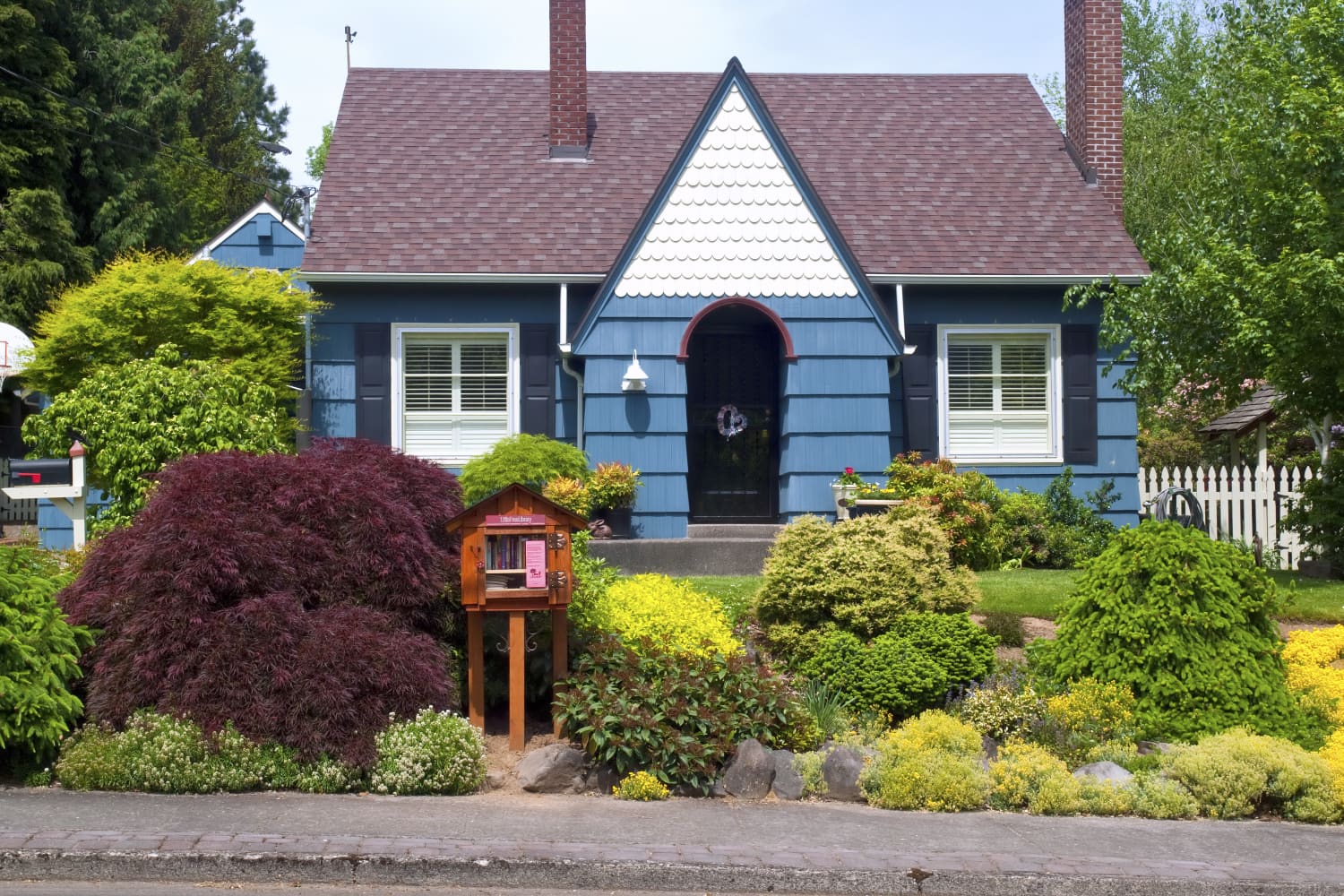 What should you prioritize as a first-time home shopper with a fixed budget? For better or for worse, most first-time buyers aren't flush with cash and ready to buy their dream home, so you're in good company if that's your situation.
You know you'll need to compromise on something, but what should it be? Should you sacrifice square footage for a fully updated home? Or is it better to get a fixer-upper with a little extra space? Melton believes fixers are the way to go.
Get a better return on your investment.
"If you're open to doing some cosmetic work like updating a kitchen or bathroom, and you're flexible on location, you're going to get a much higher return from that sweat equity," she says.
If you're looking at an adorable two-bed, two-bath bungalow in a walkable city neighborhood, you could try to max out your budget on that home and hope for the best. Alternatively, you could look a bit further away in the suburbs to find a bigger house for far less money. It may be a fixer, but Melton sees that as a good thing. "Look for homes that have kitchens or bathrooms that need updating — they're going to be cheaper, and you can do the repairs and reap those rewards."
Bidding wars are the norm in hot markets, but choosing a fixer can help you get into a new home sooner. For example, if there are two mostly identical houses in a neighborhood but only one has an updated kitchen, Melton says the updated one will sell for around $100,000 more than the non-updated home.
"When my client's on a tight budget, and we're bidding on a fully-updated Seattle home, I know it's going to be harder," she says. "But with a fixer, there are so many updates you can do on your own, like backsplashes or new appliances. Though these updates may take a lot of work, buyers typically end up spending less than if they'd bought the move-in-ready home.
Find the best fixer-upper for you.
Not all fixers are created equal, so how do you find the right one for you? Melton suggests taking an honest look at your budget and lifestyle.
She recommends first-time buyers choose a place that needs only a few updates rather than a complete remodel. For example, you can update your kitchen for anywhere from $5,000 to $50,000, depending on your budget and preferences. On the other hand, an entire home remodel could cost $100,000 or more (not to mention the ongoing interruptions in your home).
"It's all about truly being honest with yourself," she says. "How many updates does your lifestyle allow for, and what can you realistically afford?"
Your first home usually involves some compromise, so finding your happy medium is the key.
"It's okay that there's not palatial square footage and that it needs updates," Melton says. "This is your first huge investment, so just use it as a stepping stone to the house you'll be in longer."