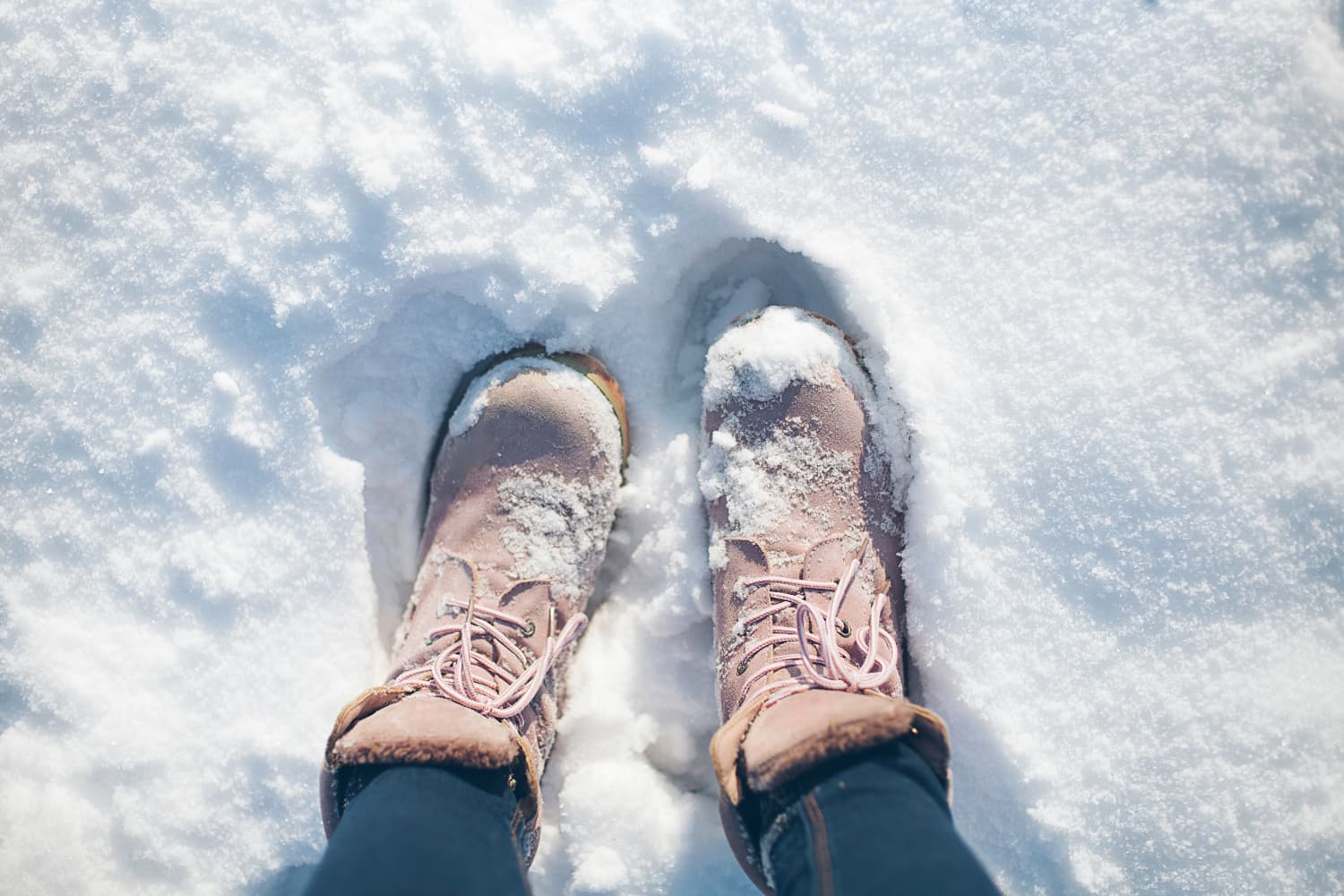 The famed annual periodical, which has been published since 1818, is known for its long-range weather predictions. And right on cue, they've released their winter weather outlook just in time for all of us to remember how horrible shoveling snow is.
When it comes to this upcoming winter, the "Farmers' Almanac" is predicting a near-normal amount of snowfall from coast to coast. But there are some unexpected twists around the corner, in the form of some notable month-to-month variations. Basically, the winter weather forecast is set to be as unpredictable as ever.
The "Farmers' Almanac"'s extended forecast is based on a formula that looks at a variety of astronomical factors. They're predicting that the month of January will start out mild for much of the country, but will turn cold and stormy. This especially goes for those of us along the Atlantic Seaboard. In the Great Lakes, Midwest, and Ohio Valley, January will be cold and snowy January, with a blizzard forecast for the Northern Plains and Rockies later in the month.
By the time February rolls around, things will pivot a bit. The Almanac is predicting February will be a much quieter month in terms of storminess for most of the US, especially the eastern third. But in traditional fashion, there will be a "winter whopper" for parts of the Northeast and Ohio Valley toward the end of the month.
Come March, many of us will be ready to throw winter to the wind. However, it looks like the freezing temps will frequently stop by for casual appearances. Around the time of the Vernal Equinox on March 20, the Almanac predicts that "unseasonably cold temperatures may grip part of the country." Great. Also, the East and Midwest will experience a mid-month storm followed by a nor'easter around the end of the month.
Another concern is whether areas like Texas and Oklahoma will experience a similar arctic outbreak to the one which occurred in February of 2021. (The "Farmers' Almanac" accurately predicted that, BTW.) The area was slammed with frigid temperatures, raging snow and ice, and The "Almanac" is predicting similar cold and snowy conditions in the area in late January. Fortunately, they shouldn't be as bad as the previous year.
The horrific droughts taking over the western states have caused catastrophic effects recently. The "Almanac" expects there will be some significant storms moving inland from the Pacific Ocean come January and February, which will be needed. However, they most likely won't alleviate the drought conditions that are currently plaguing the region.
Naturally, everyone wants to know how cold it will be in the new year. The "Farmers' Almanac" is forecasting near- to somewhat-below normal temperatures across the eastern-third of the nation. In the central U.S., temperatures are expected to be well below-normal, and near-normal across the western states, particularly in February.
Point being: enjoy the summer while you still can.