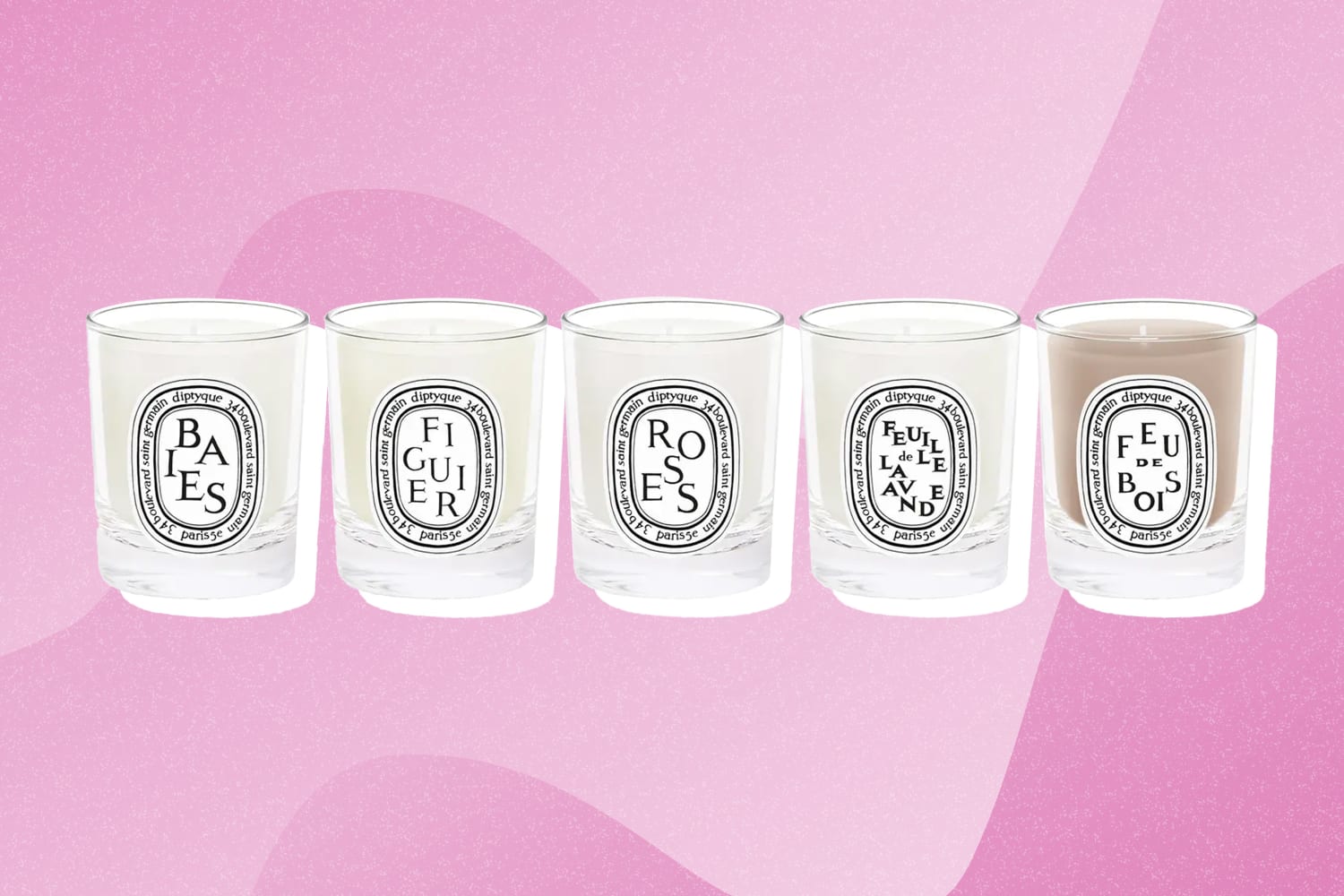 We independently select these products—if you buy from one of our links, we may earn a commission.
Sometimes, you have to be gifted luxe little items before you buy them to realize that they're worth the splurge — and I love wrapping up Diptyque candles for that very reason. Yes, the French luxury fragrance brand is known to be pricey, but if you're looking for the most gorgeous, iconic scents, in a stylish jar you'll 100 percent want to reuse, with a wick that always keeps an elegant, low flame, you've got to try Diptyque. I could go on and on all day about how much I love their candles with a capital L. Seriously — they'll give any room soothing spa-style vibes and instantly lift your mood and soul.
Now that I'm (almost) done waxing poetic, you'll be happy to know it's the perfect time to enjoy a few scents at once: Nordstrom's Anniversary Sale (which goes until August 8) includes a Diptyque Travel Size Scented Candle Set on sale for $60.00, which is nearly 30 percent off from its original price of $82.00. If you adore the brand's candles as much as I do, this is a great chance to snag a set for gifting. And if you've never tried them, you can score this set at a discounted price and place them around your home to experience each aroma, or bring them with you when you travel.
Don't just take it from me: Our style editor Blair Donovan can't get enough Diptyque in her life, either.
"I've been in a perpetual treat-myself state of mind since the start of the pandemic, which has (shamelessly) translated to stocking up on all Diptyque everything," she says. "I love any kind of candle, but I find myself going back to this brand time and again for the pretty aesthetic that makes any spot in my apartment look luxe."
It's true: One chic candle can immediately elevate any space, which is why the travel-sized set of five is great for small-space-dwellers, too — they won't take up a ton of room, and each one can last for awhile, so you can swap them out at a leisurely pace. With your purchase, you can try Baies (a favorite of mine), Figuier, Roses, Feuille de Lavande, and Feu de Boies, which is a really nice variety of some of their most well-loved scents. It's tempting to just get one for yourself, but you should also weigh the joy of wrapping one up for someone else and gifting them total opulence in a small box.
"Because of my own Diptyque obsession, it's my recent go-to gift rec," Blair says. "You can't go wrong with any size or scent, but the price is currently so right for the travel-sized set from Nordstrom. The five mini candles (including my personal favorite, Roses) look and smell amazing anywhere, plus they can double as decor even after their last spark."
Do you really need more convincing? Blair and I would usually say run, don't walk, since this deal won't last forever, but when Diptyque is involved, it's more of a purposeful saunter.