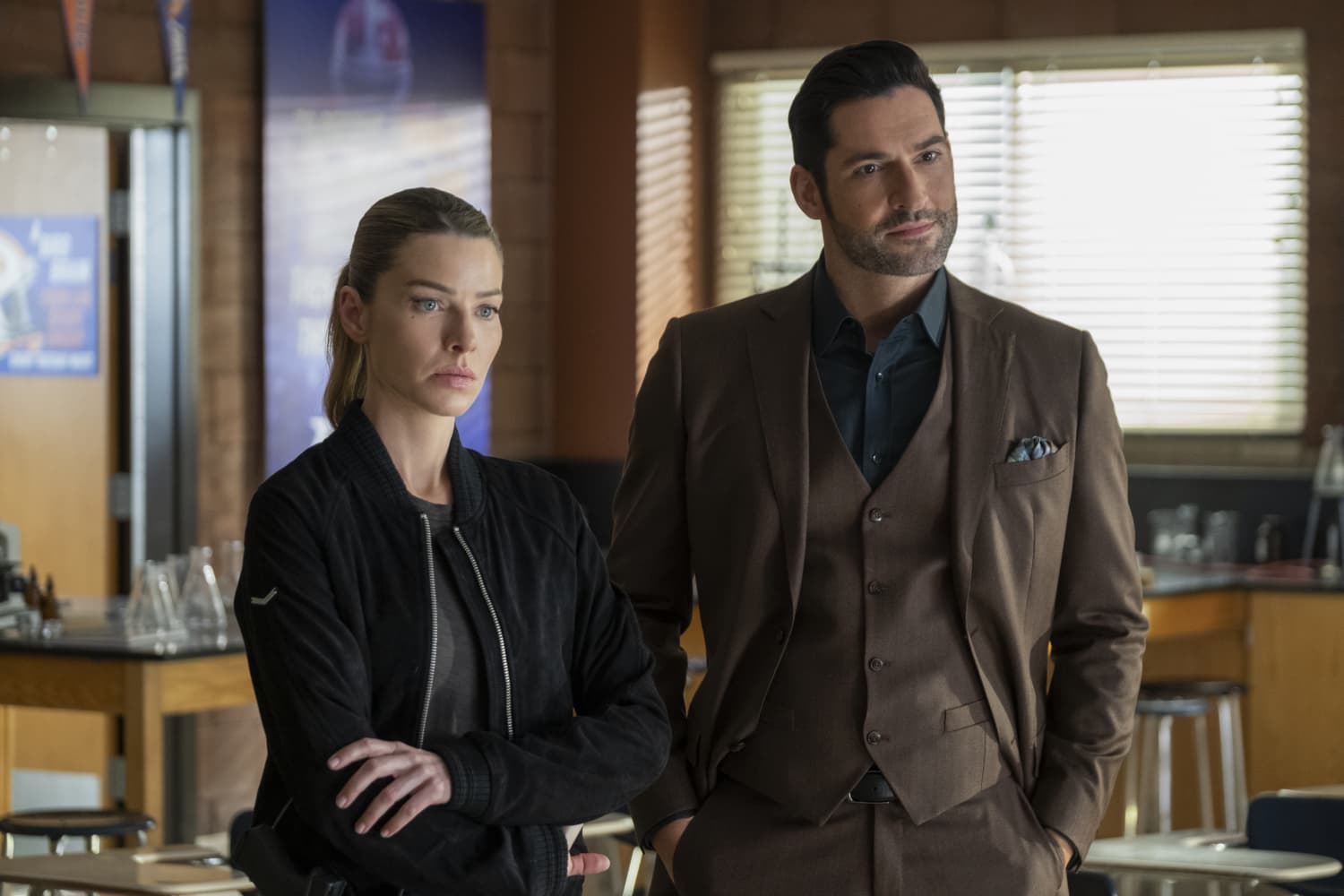 It was recently announced that "Lucifer" will be returning for its sixth and final season later this year, on September 10. If you're a fan of the show, this means you'll finally get more time with the devilishly handsome Tom Ellis as Lucifer Morningstar and discover the answers you've been waiting for after that season five finale.
But waiting for your favorite shows to return can be tough. If you've already binge-watched "Lucifer" far too many times, and you're looking for something similar to keep you busy until then, look no further. Here's a list of shows that'll satisfy your cravings for romance, the supernatural, a little mystery, and a whole lot of weird.
Similar to Lucifer, Nick Burkhardt is pretty good at solving mysteries. The series is loosely based on "Grimm's Fairy Tales" and follows Nick — who has the ability to see supernatural creatures presenting as humans — alongside his gang as they tackle the criminal cases that are extra complicated due to the involvement of evil forces. "Grimm" may not be as funny as "Lucifer," but there are definitely a few well-timed jokes sprinkled throughout the series.
Available to watch on Amazon Prime.
The "Chilling Adventures of Sabrina" is a dark and twisty remake of the original. The series is set in the fictional town of Greendale and follows Sabrina, played by Kiernan Shipka, as she navigates life as a half-witch, half-mortal teenager while trying to protect her family and friends from evil beings. There is even an appearance from fallen angel and The Dark Lord himself, Lucifer Morningstar, this time played by Luke Cook.
Available to watch on Netflix.
In 2018, the reboot of "Charmed" aired on The CW and the witching world has never been the same. Like the original, the series follows three sisters, The Charmed Ones, as they fight demons and other mythical beings to protect fellow witches and keep the world safe. The sisters are also trying to juggle their new powers while navigating adulthood and grieving the loss of their mother. You won't see Mr. Morningstar here, but you will be introduced to The Source of All Evil, a hundred-year-old Whitelighter, and all the relationship drama you could possibly imagine.
Available to stream on Netflix and Amazon Prime.
There's absolutely no way a list of supernatural TV shows can exist without including "Supernatural." This epic series ran for 15 seasons following two brothers, Sam and Dean Winchester, as they work to track down monsters, demons, vampires, werewolves and a host of other supernatural beings — including some version of God.
Available to watch on Netflix and Amazon Prime.
There's no denying that "Lucifer" weaves a fantastic story, but if you're watching more for the eye-candy and less for the plot, then you'll enjoy "Rush" (4:30 seconds into the video above). Here, Tom Ellis plays William P. Rush, a doctor who gets fired from his traditional job because of his crazy partying and heavy drug use. There's nothing supernatural about this one, unless you count Ellis' magical on-screen presence.
Available to stream on Amazon Prime and Apple TV.
"October Faction" is a supernatural family affair, and you won't be able to get enough. Here, we follow 17-year-old twins, whose lives are flipped and turned upside down after they discover that their parents are actually monster hunters.
Available to watch on Netflix.
Like "Lucifer," this series is based on a DC comic book. "Constantine" tells the story of John Constantine, a master of the occult and an exorcist who is running from his past misdeeds while struggling with his faith. Things get even more complicated when he finds himself tasked with saving the human race from dark forces. "Constantine" only ran for one season, but you can also see him on "DC's Legends of Tomorrow," if you need more.
Available to stream on Amazon Prime.