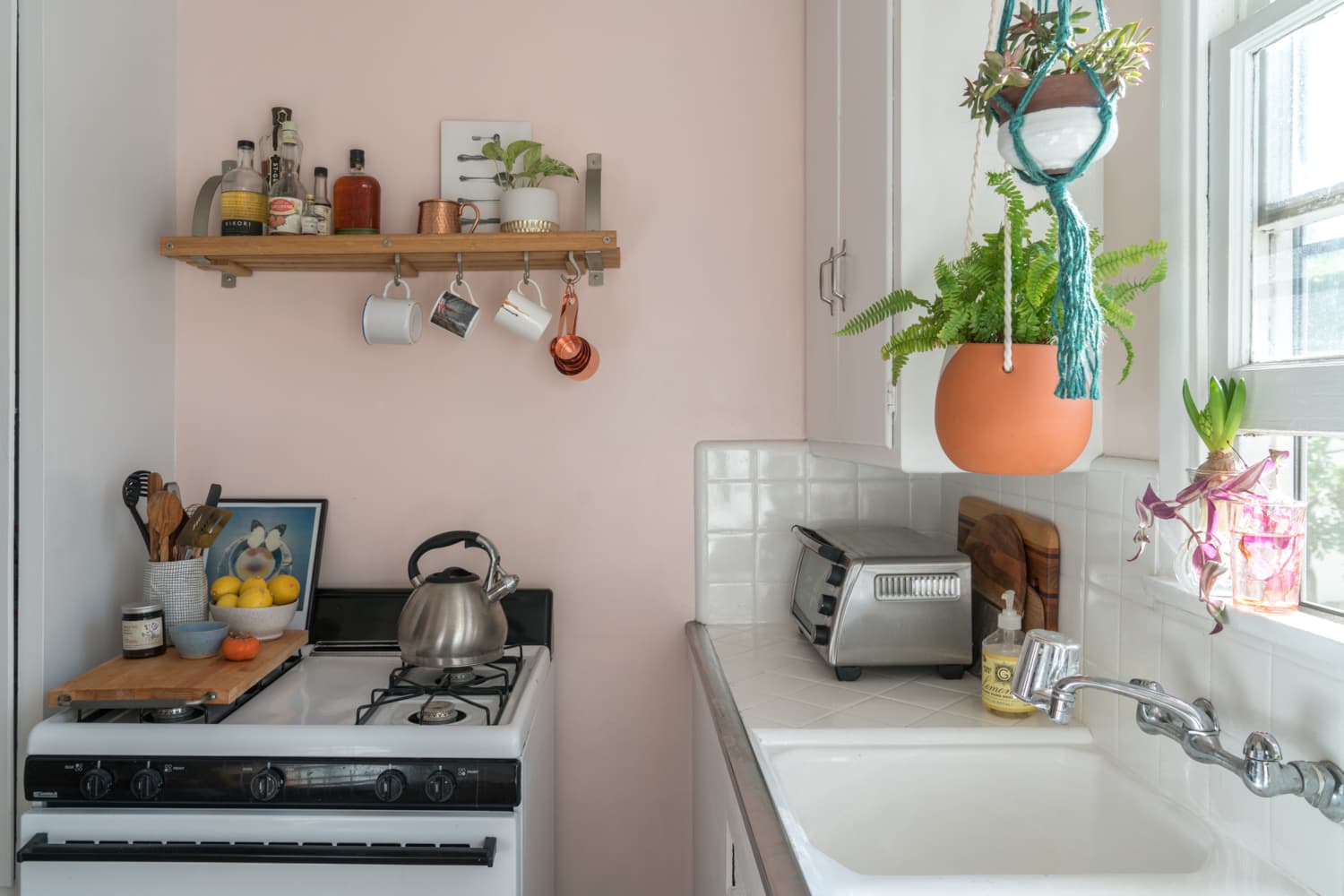 We independently select these products—if you buy from one of our links, we may earn a commission.
There's a time and a place for hand-thrown pottery dishes, and that time and place is definitely not a starter apartment or a small kitchen. While we love the look of custom dinnerware, and we love the idea of housing a formal dining set for eight, the reality is that many of us just don't have that kind of space to spare in our kitchens (or extra cash to spend on things we don't need).
Enter Leeway, an online dinnerware retailer we're crushing on. The genius behind Leeway is how they sell their products: You can order their stylish-yet-durable items a la carte or choose from a few kits that contain everything you need to set a table … no matter how many (or few) people are sitting at it.
While all of Leeway's products are high-quality finds, we've got our eye on The Entry Way, a $65 dinnerware kit for two that contains 10 pieces: two each of forks, knives, spoons, drinking glasses, and dishes. We're on board for the affordable price alone, but we've got to take a moment and talk about those signature Leeway dishes. They're a perfect combination of shallow bowl and deep plate, making them ideal for pasta, salads, grain bowls, or whatever else you've cooked up (or had delivered). Made from glazed ceramic, they're lightly glossy and come in four different cool neutrals — gotta love that pale blue.
The Entry Way kit is a fantastic starting point, but if you decide you're ready to add a few more dishes and bowls to your collection, you can snap up more products by the piece — or tack on a miniature kit, like their Breakfast Add-On, which contains two cereal bowls and two mugs. Leeway even sells wine glasses, so you never have to buy a dozen Chardonnay-specific goblets if you only need a couple.
Leeway's Entry Way kit is a breath of fresh air for those who simply don't have the room or desire to invest in a big, bulky collection. Your overstuffed cabinets (and understuffed wallet) will thank you.
Buy: The Entry Way, $65