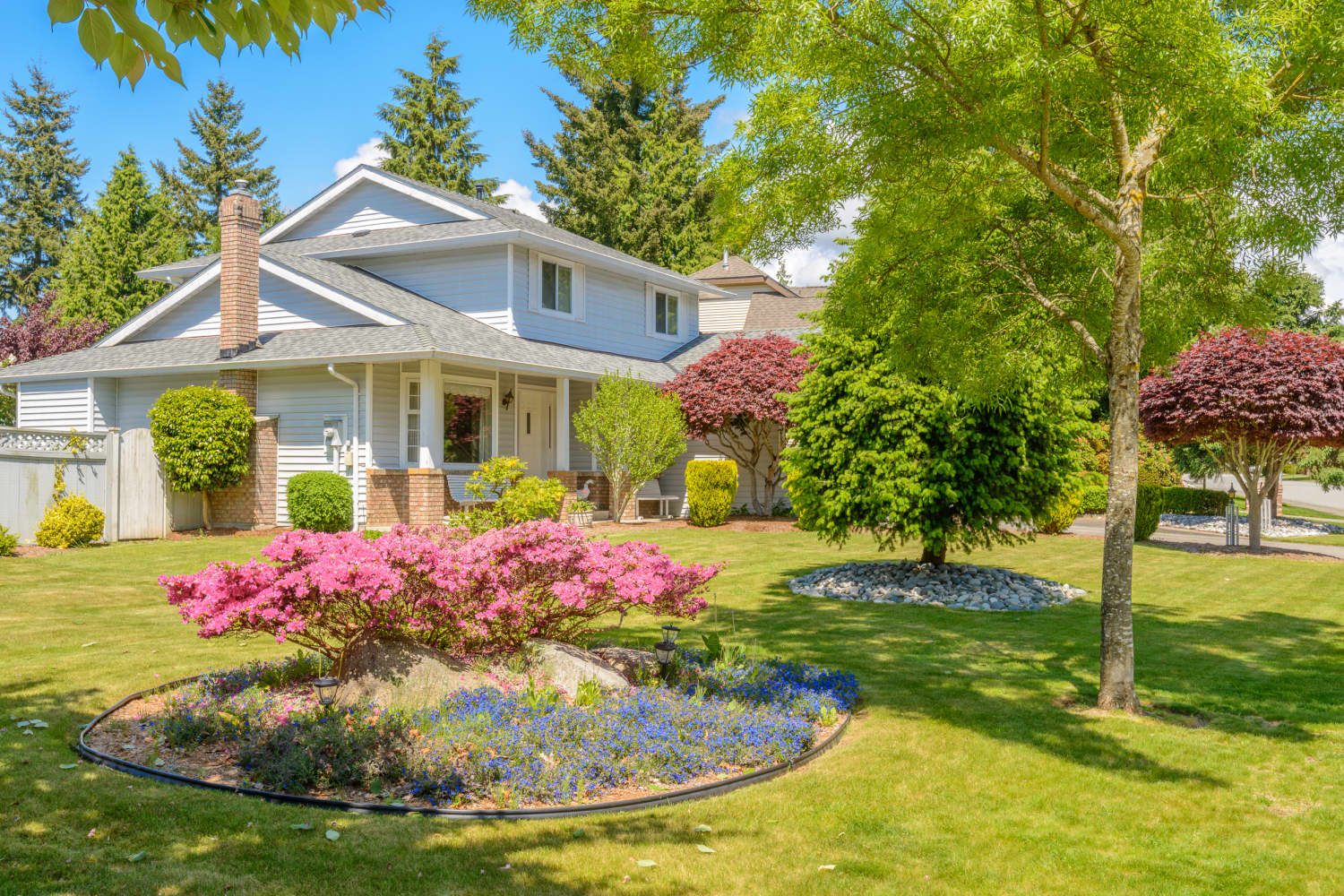 The right garden can be a beautiful addition to a yard, bringing life to a space and turning a house into a home. The wrong plant, however, can kill your house's curb appeal — or quite literally the rest of the plants in your garden. For those with a green thumb itching to shake things up, take note. Here are the kinds of plants real estate experts across the country say homeowners should avoid putting in their gardens.
An invasive plant is not native to the environment it's placed in, and reproduces to the point of disturbing the growth of nearby plants. It affects other plants in your garden by outcompeting them for space and nutrients. In other words, invasive plants a no-go, according to experts.
The Bradford Pear Tree, for example, is a popular garden addition that homeowners should avoid, according to Dalton Hunter, a real estate agent in Charleston, South Carolina, who grew up around the trees. In addition to its rapid overpopulation, the tree literally stinks, as it produces a fish-like odor while in bloom.
Banana Trees are another plant that agents warn against due to its rapid spread. "They are very invasive and very difficult to get rid of," says Leslie Heindel, a Realtor with Be New Orleans in New Orleans. The trees require a lot of work to maintain, as the fruit can attract rodents, she says. And as difficult as banana trees are to maintain, they are even more difficult to get rid of.
"If you decide you don't want it, you have to dig them up completely and you have to get a backhoe because the roots are super deep," she says.
Heindel also warns against planting bamboo, which she sees people use often in place of a fence. "It will grow rapidly and take over and it's very difficult to get rid of," she says. "When people go to look and buy houses later on, they know they'll be stuck with it forever."
For those with homes on the market, it's important to consider whether your garden is family-friendly. Not all plants are suitable for the likes of children and pets, according to real estate agents.
"You're not going to want to have a lot of cactuses in the front yard if you have toddlers running around or if you're targeting younger demographics of families to sell to," says Michael Szymanski of eXp Realty in Phoenix.
"More younger families with kids are getting into homes, so we're seeing less desire to have cacti in the yard just from a safety standpoint," he says. Szymanski also lists agaves as a plant with sharp leaves that may be dangerous to kids and pets.
Plant What Your Heart Desires
According to Dawn Wilder McComish of Key West, Florida, all plants are fair game as long as you can properly handle them. The Realtor recalled a client who put 12 palm trees in her yard in order to increase its curb appeal, only for the following owners to tear them out.
"You just don't know what other people like. It just depends," she says. "We buy homes to live in them. Plant what you like and if you're selling it, the person is going to do what they want to do."