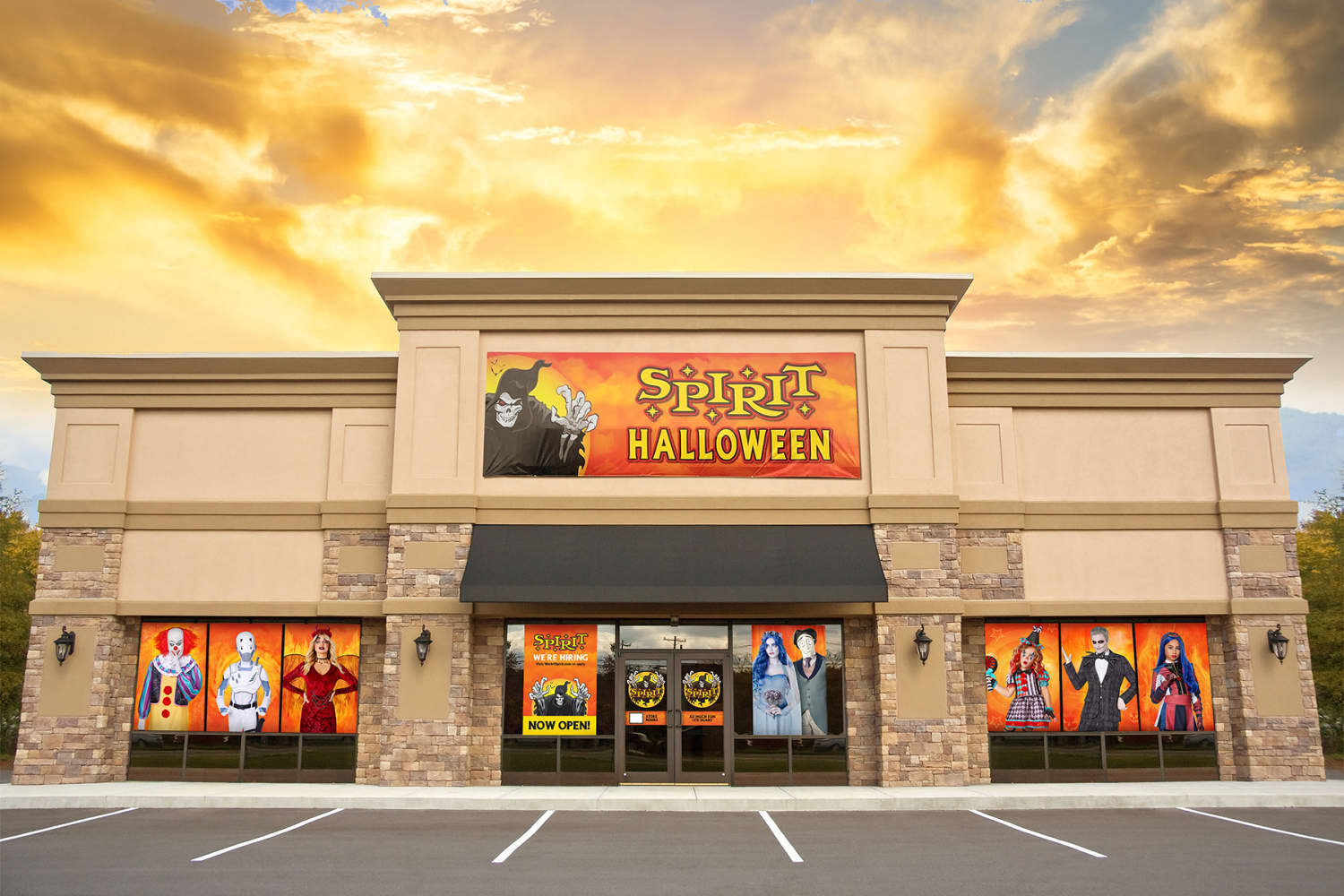 Spooky season may still be over two months away but there's no time like the present to get prepared for what is (arguably) the best time of year. And, for one retailer, Halloween is just around the corner, as the time is here when Spirit Halloween stores open their creepy doors once more.
The seasonal retailer's flagship store, located in Egg Harbor, New Jersey, held its grand opening on July 31, kicking off the Halloween festivities with hundreds of new items to meet the needs of Halloween-obsessed fans everywhere. From early August through September, more Spirt Halloween stores will be popping up around the U.S. and Canada, with the company aiming to have 1,425 locations open by Labor Day.
What's more, the Halloween retailer is on the hunt for 35,000 new staff members who live and breathe Halloween to join the scary fun team for the highly-anticipated 2021 season.
"It's a competitive job landscape and we know candidates are looking for opportunities where they can learn and grow, while also having fun in a collaborative and high-energy environment," said Steven Silverstein, CEO at Spirit Halloween, in a press release. "At Spirit Halloween, we live and breathe Halloween 365 days a year, our associates' passion and dedication are what got us through the most challenging year in recent history and we are looking for team members to join us in celebrating what we anticipate to be the spookiest Halloween ever while experiencing the excitement that Spirit brings to all of its locations."
Spirit Halloween is offering prospective employees opportunities for early hire pay incentives as well as flexible scheduling, competitive salaries, bonus opportunities, and of course, a 30% discount on all Spirit Halloween merchandise, including the highest quality costumes and bone-chillingly cool animatronics.
Halloween lovers and candidates interested in a range of seasonal positions available now through November can find more information at Work4Spirit.com.
Check out some of Apartment Therapy's tips to help score your perfect job.