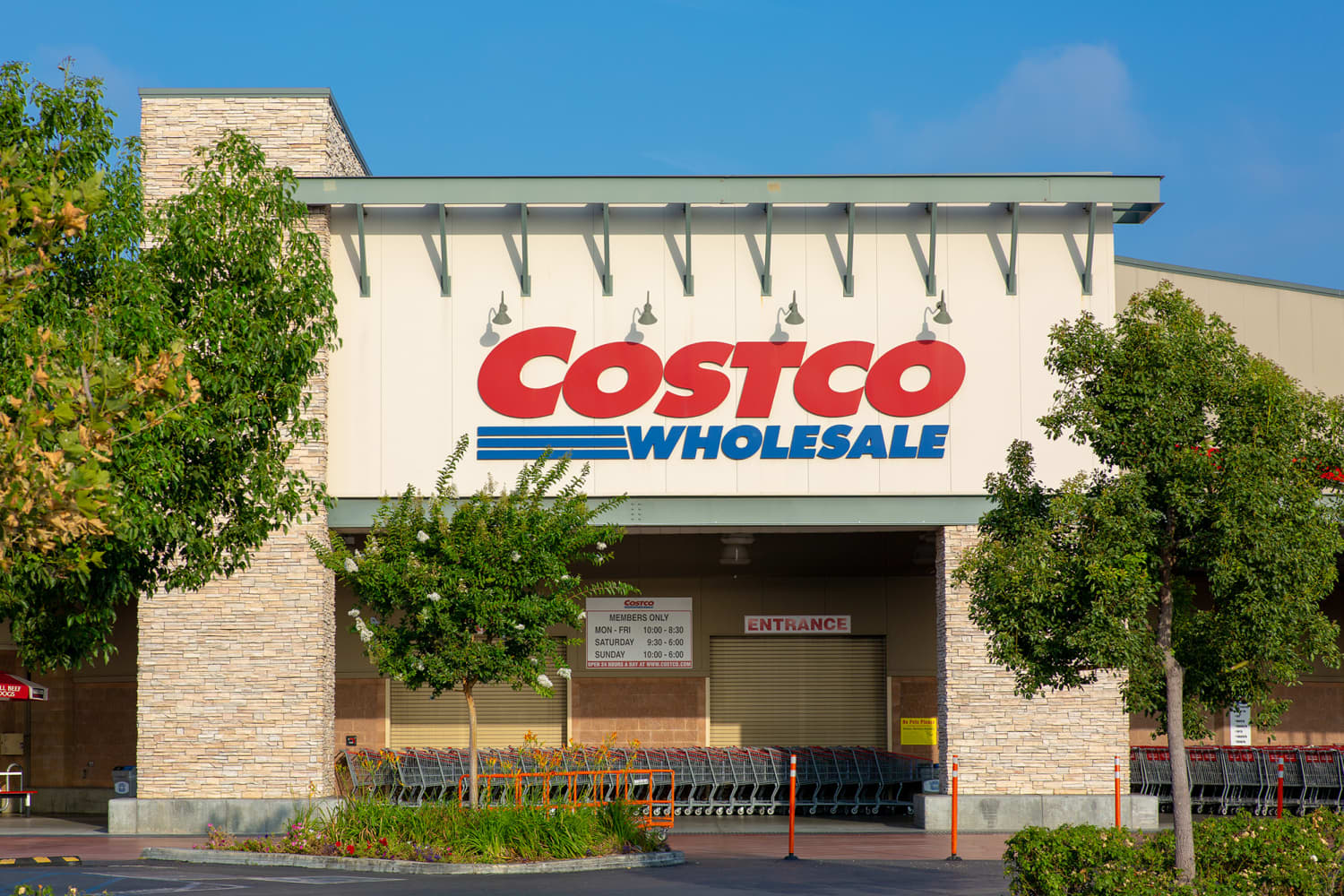 We independently select these products—if you buy from one of our links, we may earn a commission.
If your space is on the smaller side, it's likely that you're often on the hunt for the best tips and tricks to make the most of your small area. From decorating narrow rooms to utilizing the space you do have with double-duty products, maximizing your space is key. Living in a small home, one of the best things you can do is fill it with pieces that serve multiple functions, reducing visual clutter and making do with the limited room you do have.
Don't know where to start? Enter: Costco.
In a recent post shared by popular Costco Instagrammer @costcobuys, all small space dilemmas may just have been solved by one super affordable item.
This multi-use wall shelf, which has garnered plenty of attention, is an extremely versatile piece and is ideal for any room in the house, from bathrooms and entryways to offices and garages. The sleek and modern design will blend seamlessly with any existing decor and the 48.5lbs weight limit makes for a durable product that is sure to stand the test of time.
With six coat hooks and four stainless steel cross bars, the shelf is an easy way to organize multiple household items in one convenient space. Place in your entryway and use the hooks to hang coats and bags, or use it in the bathroom as a place to hold and store towels and toiletries.
Instagram users have been loving the shelf, flocking to the comments to share their thoughts on the practical piece.
"I'm using it in my laundry room to air dry delicates, store hangers, steam out wrinkles by hanging on it… so many uses." one person commented, while another one said: "I don't need it, but I want it. Especially for the price!"
Speaking of the price, the multi-use shelf is an absolute steal, retailing for $18.99.
If you want to take your organization to the next level but can't get to a Costco store in person, you're in luck. You can also buy the shelf on the Costco website, but it'll cost you that bit more, retailing for $26.99 online.