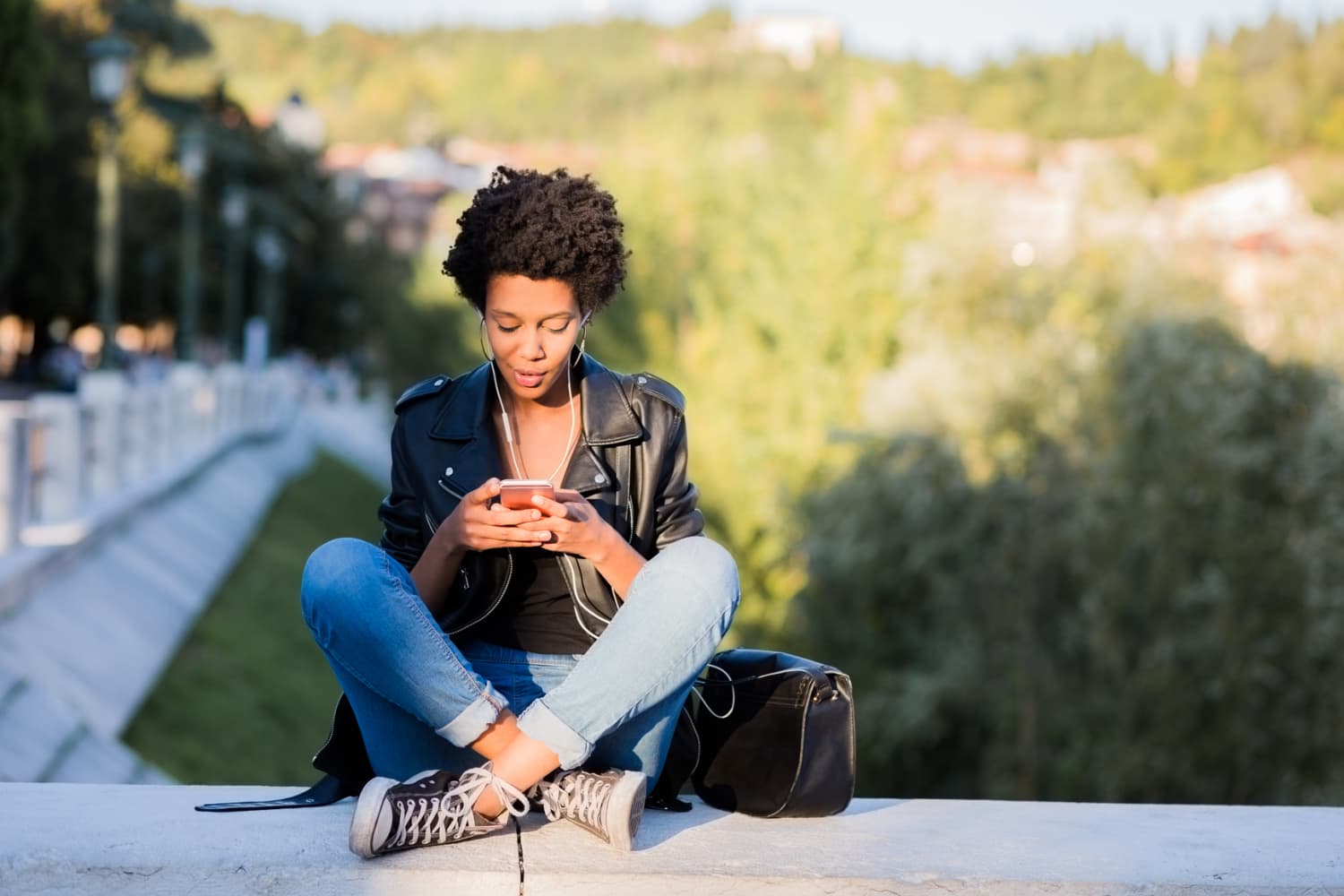 We independently select these products—if you buy from one of our links, we may earn a commission.
I don't know about you, but I've found myself listening to more audiobooks than ever in the past few months. They are a great switch up from music and can be enjoyed while cooking, cleaning, exercising, driving, you name it, during these hot months when you find yourself moving more. (Plus, if you have a goal of reading more this year, audiobooks can help up your book tally.)
Not sure where to start? Here are seven audiobook recommendations to get you started.
If you loved "Little Fires Everywhere," try "Big Little Lies" by Liane Moriarty
For three mothers in a wealthy area of Australia, everything is picture-perfect from the outside. But as you can probably guess, things aren't always as they seem. This becomes apparent with the arrival of a young mom, Jane, and her son Ziggy. After you finish the audiobook, binge the HBO show. There are two seasons starring Reese Witherspoon, Nicole Kidman, Shailene Woodley, Zoë Kravitz, and a bunch more — You're welcome.
If you loved "WandaVision," try "The City We Became" by N. K. Jemisin
The audio production in "The City We Became" just may be the best I've ever heard. Along with just-right touches of audio effects, narrator Robin Miles brings this sci-fi fantasy story of supernatural New Yorkers to life by giving each character their own distinct voice.
If you loved the "Criminal" podcast, try "The Anatomy of Desire" by L.R. Dorn
In need of a crime fix? This reimagining of Theodore Dreiser's 1925 novel "An American Tragedy" follows the story of Claire Griffith, who is on trial for the murder of her girlfriend Beck Alden. The novel is told in the form of an episodic (fictional) true-crime podcast or docuseries and utilizes a full cast of narrators, so it feels like you're listening to real behind-the-scenes audio of a court case.
If you loved "Get Out," try "When No One is Watching" by Alyssa Cole
Romance author Alyssa Cole tried her hand at thriller, and the result is "When No One is Watching." Its premise is like "Get Out" but centers around gentrification in Brooklyn. That's all you need to know going in.
If you loved "The Queen's Gambit" on Netflix, try "The Queen's Gambit" by Walter Tevis
You probably already know this, but before it was a Netflix phenomena, "The Queen's Gambit" was a book. Fall in love all over again with the story of chess prodigy Beth Harmon (You won't get to actually see Beth's stunning outfits, so you'll have to picture them in your mind).
If you loved "The Great Gatsby," try "The Chosen and the Beautiful" by Nghi Vo
At the core, this is a retelling of "The Great Gatsby" but from the perspective of Jordan Baker. Except Baker is queer and Asian, and there are elements of magic woven throughout. Strap yourself in to fall down the rabbit hole.
If you loved "The Bachelor," try "Ties That Tether" by Jane Igharo
Love or family? That's the question at the heart of this romance novel, when a Nigerian woman falls for a man she knows her mother won't approve of. Draaaaama.