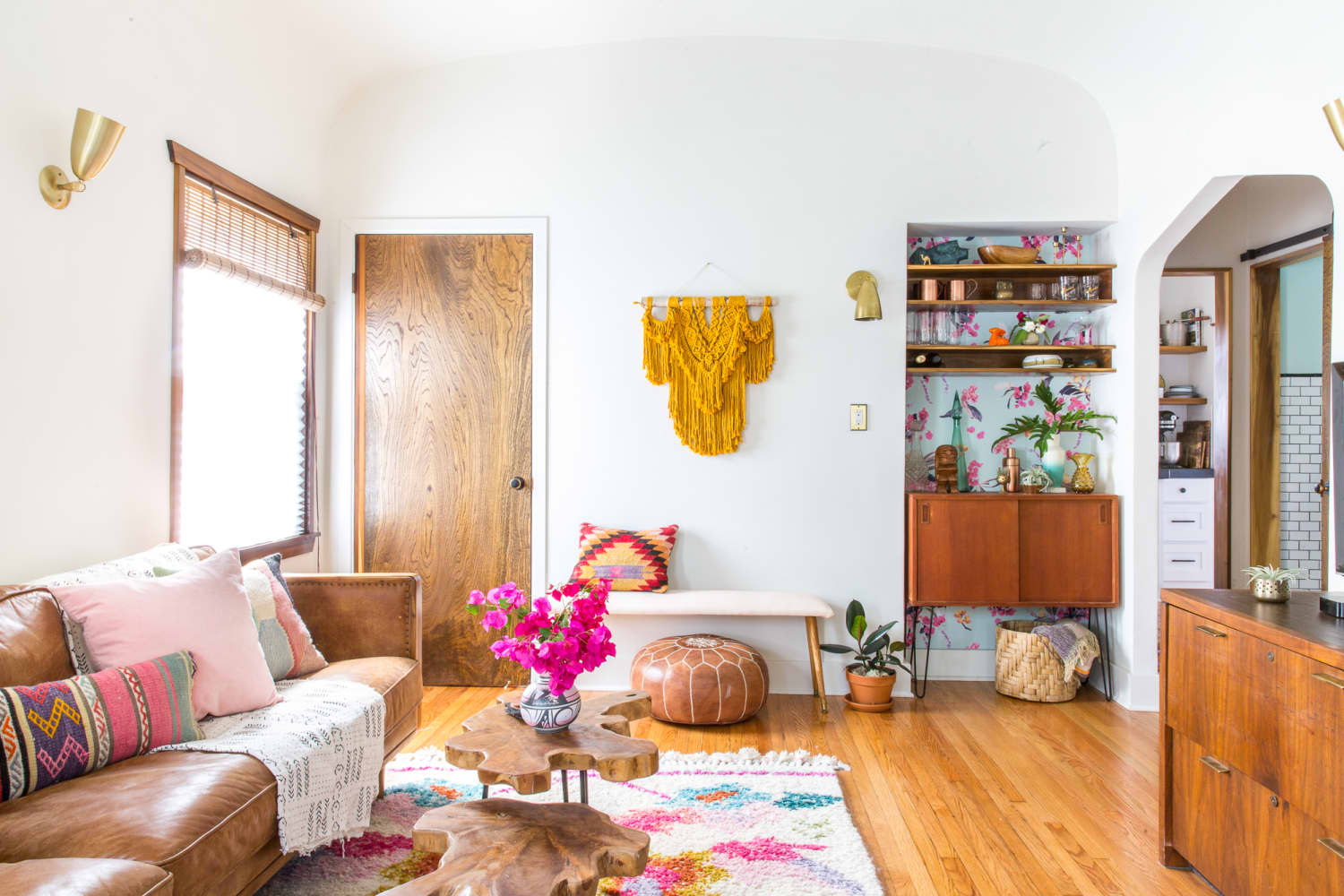 We independently select these products—if you buy from one of our links, we may earn a commission.
When it comes to furniture and home decor, we often choose textiles that are safe and not necessarily exciting. After all, what's worse than spending hundreds (if not thousands) of dollars on a sofa or rug, only to stain it and not be able to wash it? That's why we're ever-so-thankful that more and more home brands are launching easy-to-clean items that are not only beautiful, but practical for the modern home. The latest brand to do so is none other than Revival Rugs.
Best known for offering restored vintage rugs and gorgeous, design-centric styles, Revival recently announced they're extending their abstract offering with their new washable rug line, Recess. The new Recess collection features 12 flatwoven styles (available in multiple sizes) made from 100 percent organic cotton. Each piece is promised to be light, durable, and able to achieve maximum flexibility in the washing machine. In other words, they're an absolute dream for all homes, but especially those inhabited by children or pets. Plus, the geometric shapes paired with soothing neutral hues are absolutely beautiful to look at — they really look like works of art!
Thinking you might want to add one of these washable rugs to your home? Ahead, discover four of our favorite styles.