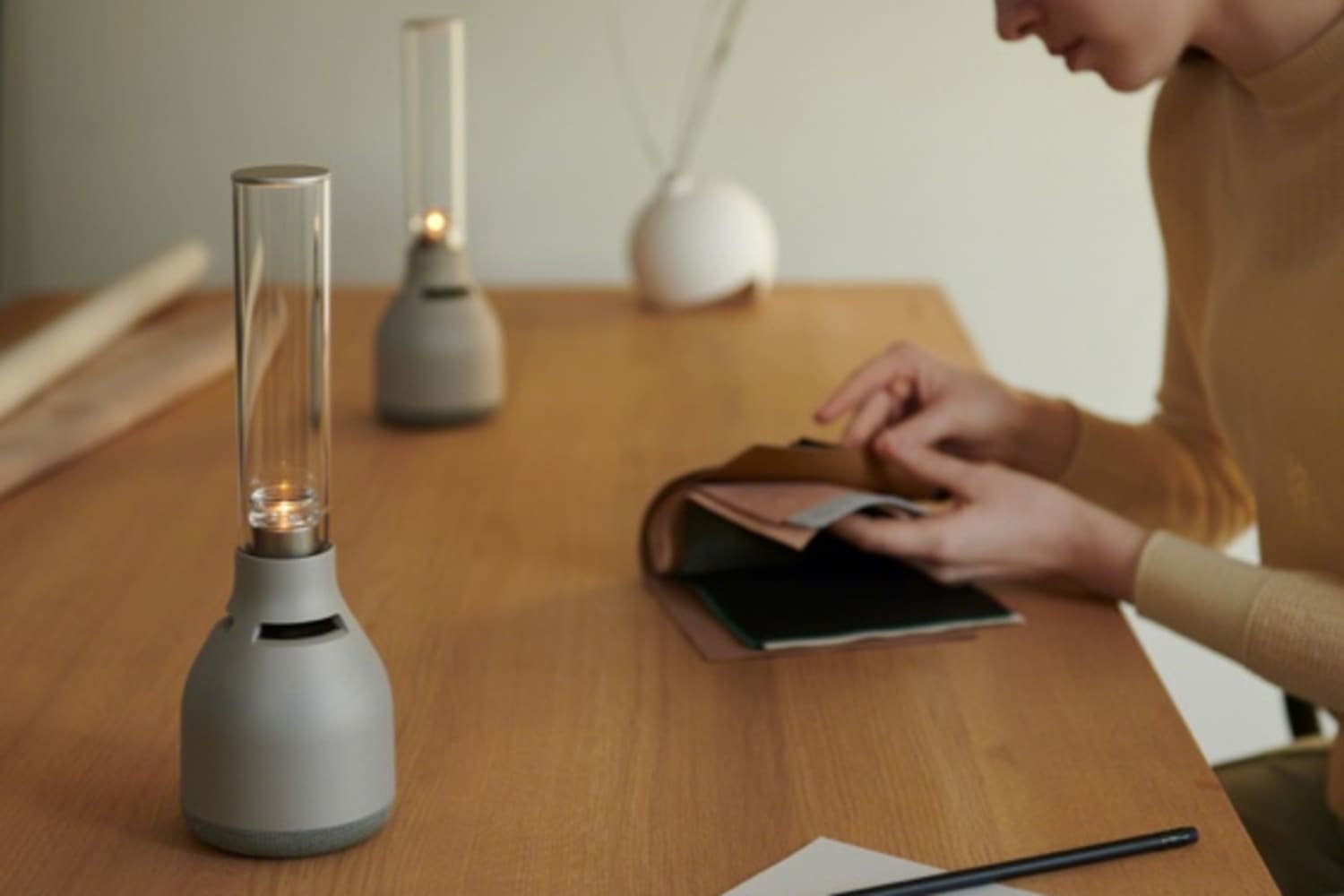 Over the decades, Sony has introduced many unique technologies to the world, such as the Walkman and the PlayStation. But perhaps their most unique product is one you would not expect: a candle that can connect to Spotify.
The Japanese tech giant has recently unveiled the LSPX-S3 Glass Sound Speaker, which as the name says, is a speaker, but is also a lamp and futuristic candle. Here's how it multi-tasks: the Bluetooth-enabled device features a glass tube — or tweeter — that enables high-quality sound to emit from a 360-degree angle. Also inside the glass is a bulb with 32 brightness levels, able to pulse with your music and even flicker like a candle, minus the wax dripping on your desktop.
Together, old sentimentalities and new technology combine to create ambience that's perfect for romantic dinners and cozying up in bed with a book.
Other features include an eight-hour battery life, a built-in mic for calls, USB-C charging, a lightweight frame that allows you to take it outdoors, and a sleek look that would look great with any aesthetic.
"The LSPX-S3 is a sleek and streamlined speaker that seamlessly blends with any environment," said Sony VP Daisuke Kawaguchi. "With crystal clear sound and a unique flickering candlelight mode, this speaker is designed to create an inviting atmosphere that delivers incredible audio quality."
The LSPX-S3 will be available starting in August 2021 for $349.99.