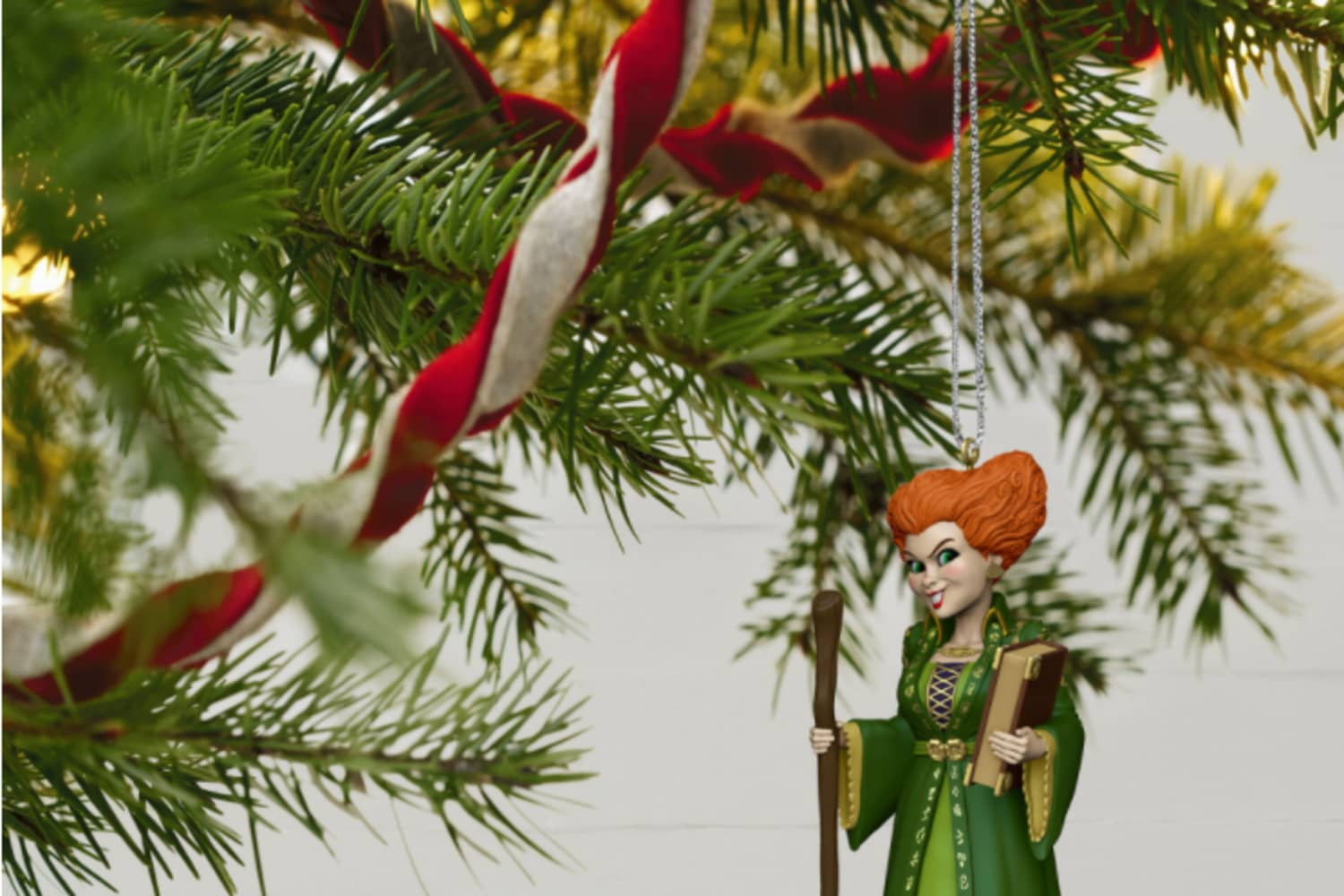 We independently select these products—if you buy from one of our links, we may earn a commission.
Crafted by Jake Angell, the Winifred ornament is the perfect addition to trees this holiday season, whether you want to add a spooky vibe to your Christmas tree or you're a fan of the lesser-known (but just as incredible) Halloween tree.
Winifred, AKA Winnie, is the eldest of the Sanderson sisters and was portrayed by Bette Midler in the 1993 film. The new ornament, which is 3.65″ tall, features Winnie wearing her infamous green dress while holding her witch's spellbook and broomsticks in her hands. The red-headed witch has her signature smirk on her face and looks menacing as she hangs from the tree.
Unlike the Rose Nylund ornament, the "Hocus Pocus" ornament sadly doesn't play any of Winnie's classic one-liners—would "You know I've always wanted a child. And now I think I'll have one … on toast!" be too sinister for the holidays?—but you can always just recite your favorite "Hocus Pocus" quotes. My fave? "Oh, look. Another glorious morning. Makes me sick!"
The ornament comes in a pre-packaged box, making it a bewitching gift for the witchy friend in your life. The box also allows for easy storage and preservation, meaning the ornament won't get damaged in between uses.
Customers are already loving the Winnie ornament, leaving five-star reviews on the website.
"A must-have for any true fan. This ornament is a beautifully stylized version of the iconic Winifred Sanderson from the movie, "Hocus Pocus". The details and coloring are perfect and represent the character very well," one person wrote, while another noted: "I love this ornament, the artist did a great job on her face and outfit. So pretty!"
It's not known if Hallmark is set to release more "Hocus Pocus" ornaments, namely the other two Sanderson sisters, Sarah and Mary, but there are plenty of other "Hocus Pocus" decor pieces you can adorn your home with!