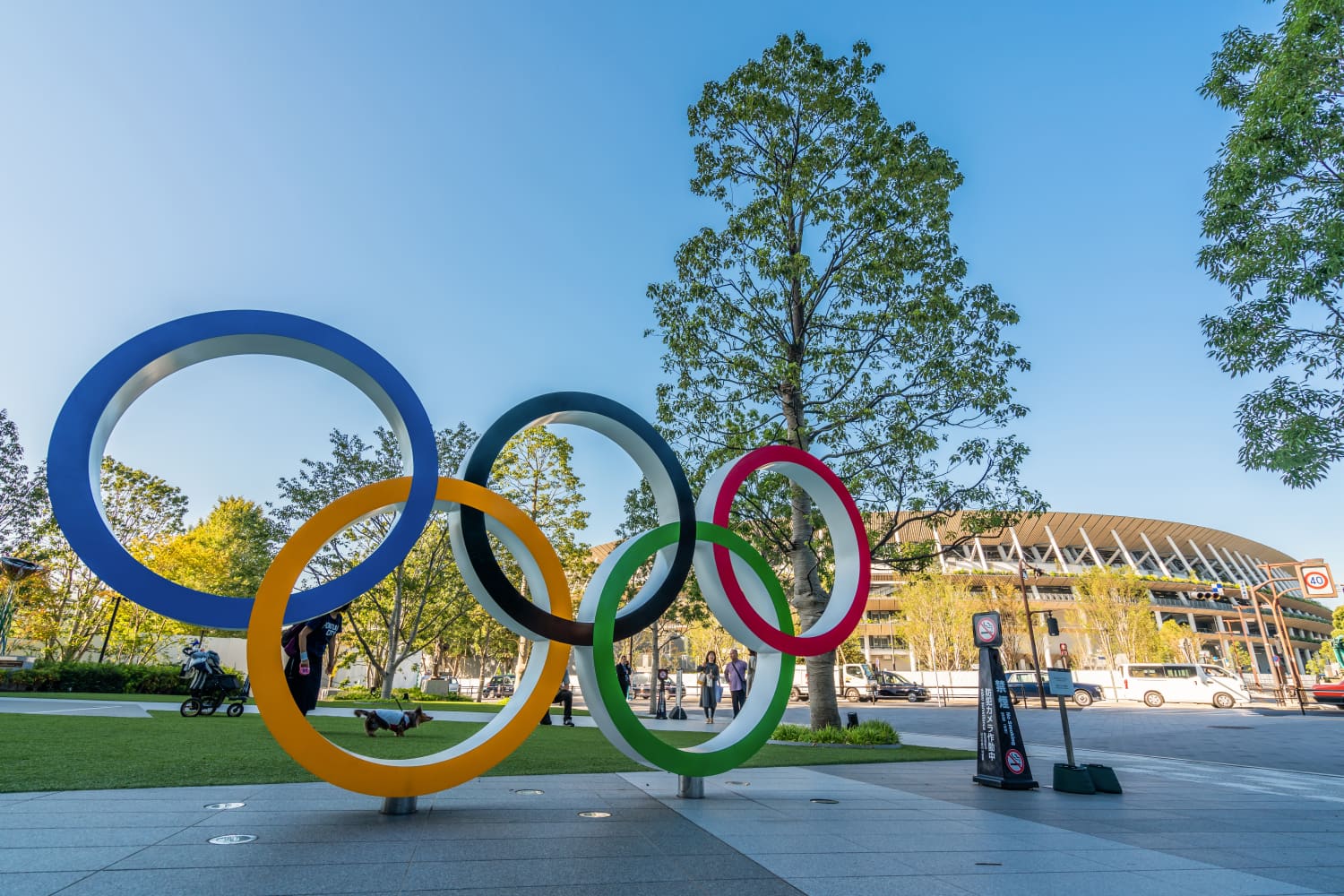 After being postponed for a year due to the ongoing coronavirus pandemic, the 2020 Tokyo Olympic Games (yes, they're still being called that) are finally kicking off with the opening ceremony on July 23. But if you don't have cable and are worried that you'll miss the two-week event, don't worry: there are plenty of streaming options that will allow you to tune in.
NBC will be providing primetime coverage of the happenings, and you can follow along with one of the following major streaming services. One quick thing to note when it comes to these services: If you're traveling or you live outside of the United States, you'll need to use a VPN to gain access.
Without further ado, let the streaming — and games — begin:
Peacock is NBCUniversal's official streaming service, which means it's probably going to be your best option for all the live events.
Peacock offers three tiers, including a free option that will give you access to NBC's live broadcast. However, if you are really into the Olympics and look forward to the playbacks and extra commentary, you'll probably want to sign up for one of the paid tiers. You have the option of going Peacock Premium for $4.99 or Peacock Premium Plus for $9.99. If you're wondering what the main differences are between the two paid options, it's that you won't have to deal with ads on Peacock Premium Plus.
Additionally, the Peacock app can be downloaded on most iOS and Android devices, or accessed through Roku, Amazon Fire, web browsers, and some smart TVs.
Sling TV offers cable for $35 a month. but if you sign up now, you can get your first month for only $10. But fair warning, Sling TV has limited rights to cover the Olympics, which means you might not get the full scope of what's going on. Still, if you are a huge fan of sports, you'll be able to stream ESPN and the NFL Network and events from all over the world.
YouTube TV is currently running a limited-time offer for new users to sign up for three months at $54.99 per month, then the usual $65 thereafter. You could do that, or you can try it for free for two weeks, which could allow you to see most of the happenings in Japan without spending a cent.
If you decide to keep your subscription, YouTube TV offers live access to over 85 channels, including ABC, BET, and The CW. You can also record your favorite shows to watch later and share your account with up to six people.
Hulu has a seemingly endless list of popular TV shows and movies, but with the Hulu + Live TV Plan ($64.99 a month) , you can also tap into live and on demand TV offerings from over 75 channels. This means you'll be able to stream the Olympic games live on NBC or record them and watch later with your 50 hours of DVR storage.