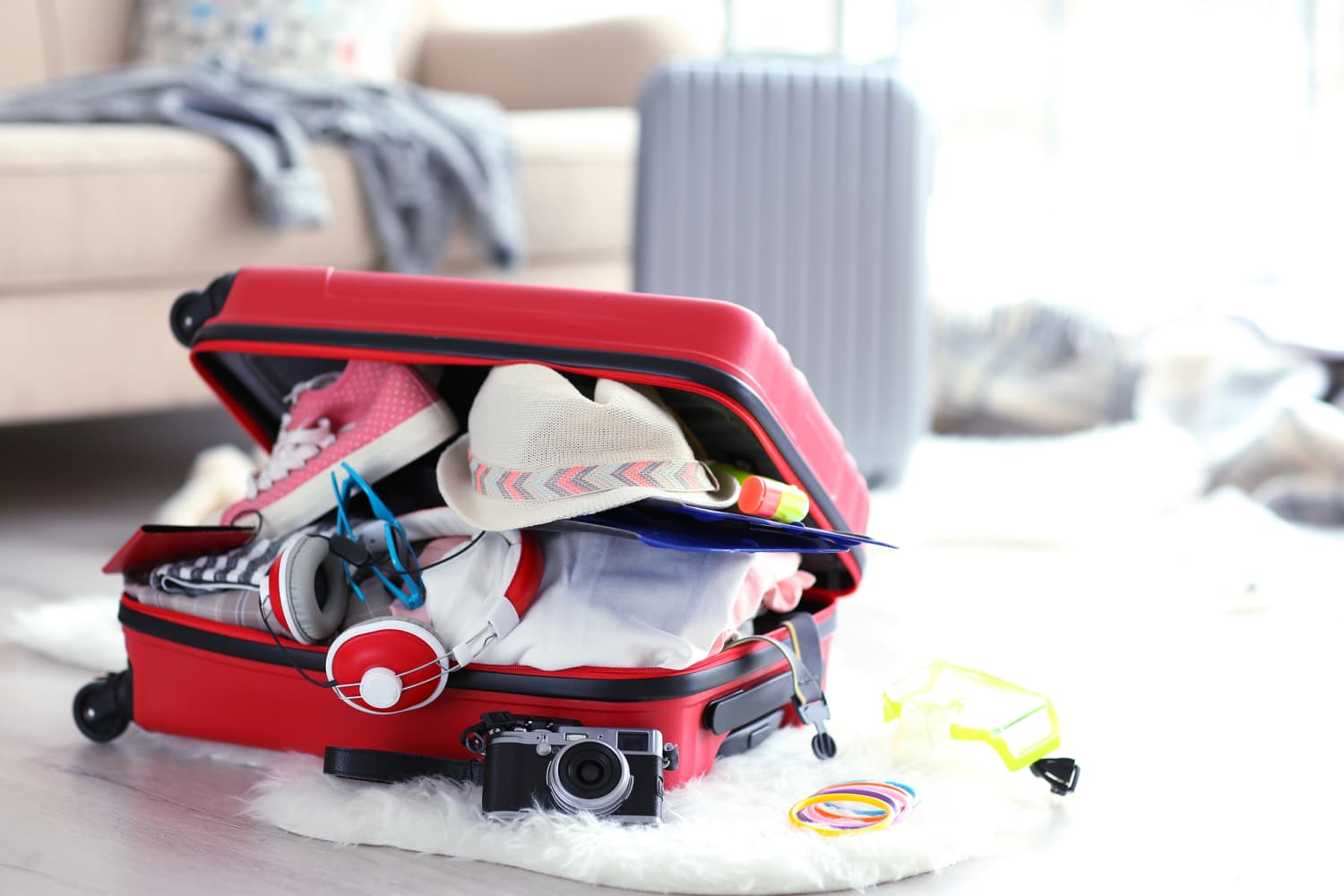 Raise your hand if you're planning to hit the road and visit must-see destinations on your bucket list this summer. You're not alone: Given rising vaccination rates and a desire to make up for so-called "lost time," plenty of people are finding ways to travel and to experience new locales this year. Even though it may look like everything is slowly becoming safer, you still have to play it safe, even during road trips.
Many regions across the country are still seeing rising COVID-19 rates, as well as some version of the Delta variant. (Planning your route? Check out the AAA map outlining mandates and mask ordinances.) To that end, it benefits everyone to take a few precautions while on the road, even if you're fully vaccinated. Some members of your family, such as children under 12, might not be yet, for example — and you might not know the vaccination status of everyone you interact with on your trip.
So what do you need to know about staying safe and enjoying your road trip? What are the new general guidelines to road tripping under these circumstances? Here are six tips for road tripping during the pandemic, according to experts.
Have a plan before embarking on your road trip.
Have a plan handy before heading out on the road, and check to see that the restaurants and other stops you remember from your last trip are open and taking precautions when it comes to visitors. "Lots of places are still not open, especially smaller attractions and restaurants. People need to check what's open before making plans," says Nikki Webster, a travel writer behind the website Brit on the Move.
There may also be new capacity limits that only allow a specific number of guests. "Hours of operation are all over the place, as is service," Webster notes. "Expect long lines, long waits for food, and a very different experience." Be sure to tip well, and pack an extra dose of patience and understanding for the harried service workers you meet along the way.
Make certain you've checked your car.
Having reliable transportation during your road trip is key any time of the year. "Get an overall checkup of your car to help ensure comfortable cruising, especially if your car has been sitting for an extended period of time," says Marika Bastrmajian, a spokesperson for Farmers Insurance. It might be a good idea to get an inspection in advance of your trip, so you have an ample amount of time to address any unexpected issues that may come up. "If you'd prefer to do it yourself, try to check wiper blades, fluid levels (oil, water, etc.) tire pressure, brake lights, turn signals and headlights," Bastrmajian tells Apartment Therapy.
Wear a mask whenever and wherever you stop.
While on the road, it is likely you will need to make a pit stop to go to fill up on gas, get snacks, and go to the restroom. "Especially if you're not vaccinated, wear masks and make certain to wash hands," says Dr. Kristin Struble, a Phoenix-area physician.
Once you return to the car, make certain your hands are clean — and this goes for vaccinated and unvaccinated people alike. "Continue to take precautions like hand washing and if you aren't able to access a restroom, use hand sanitizer," Struble tells Apartment Therapy. It might be a good idea to have a bottle of hand sanitizer for each person in the car, to ensure that you don't run out.
If you go to a restaurant, opt to sit outside if you can.
In terms of dining on the road, sometimes fast-food or gas-station snacks just don't cut it. "If going to restaurants, if you can, sit outside because it is a better option," says Struble. If you have no choice and need to sit indoors, ask if you can take your food to go and sit in the car or find a park (just clean up after yourself afterward!) Depending on the state, there may be mandates for restaurant staff to take precautions by wearing masks; even so, Struble says it's best not to touch your face, keep your hands clean, and try not to touch doorknobs while exiting a restaurant bathroom.
If you're feeling ill during the road trip, get tested for COVID-19.
Struble says you shouldn't embark on a road trip if you're not feeling well — but sometimes illness can strike while you're already on your vacation. "If you start to feel unwell in the middle of your trip, try to isolate, take precautions, and find a place to get tested for COVID-19," she tells Apartment Therapy. Write down the phone number of the local health department at both your final destination, as well as any places you might stop, and take note of which drug stores, pharmacies, and urgent-care centers in your area offer COVID-19 tests.
And yes, this applies even if you're fully vaccinated: Breakthrough cases are comparatively rare, CNN notes, but they are possible. "Even if people are not symptomatic but they have prolonged, close contact with somebody, it is prudent for them to quarantine and be tested, too," Dr. Leana Wen told CNN.
Enjoy the drive and make the most of connecting with your loved ones.
It's likely been a while since you've embarked on a road trip, or traveled anywhere for a prolonged amount of time. "These trips are great for bonding with loved ones," says Bastrmajian — why not create specialized playlists, or downloading a bunch of podcasts to listen to on the road?
However you decide to pass the time during the road trip, make the most of your moments together. Struble thinks it's important to embrace the road trip experience and make it your own. "And remember to have fun," she adds.