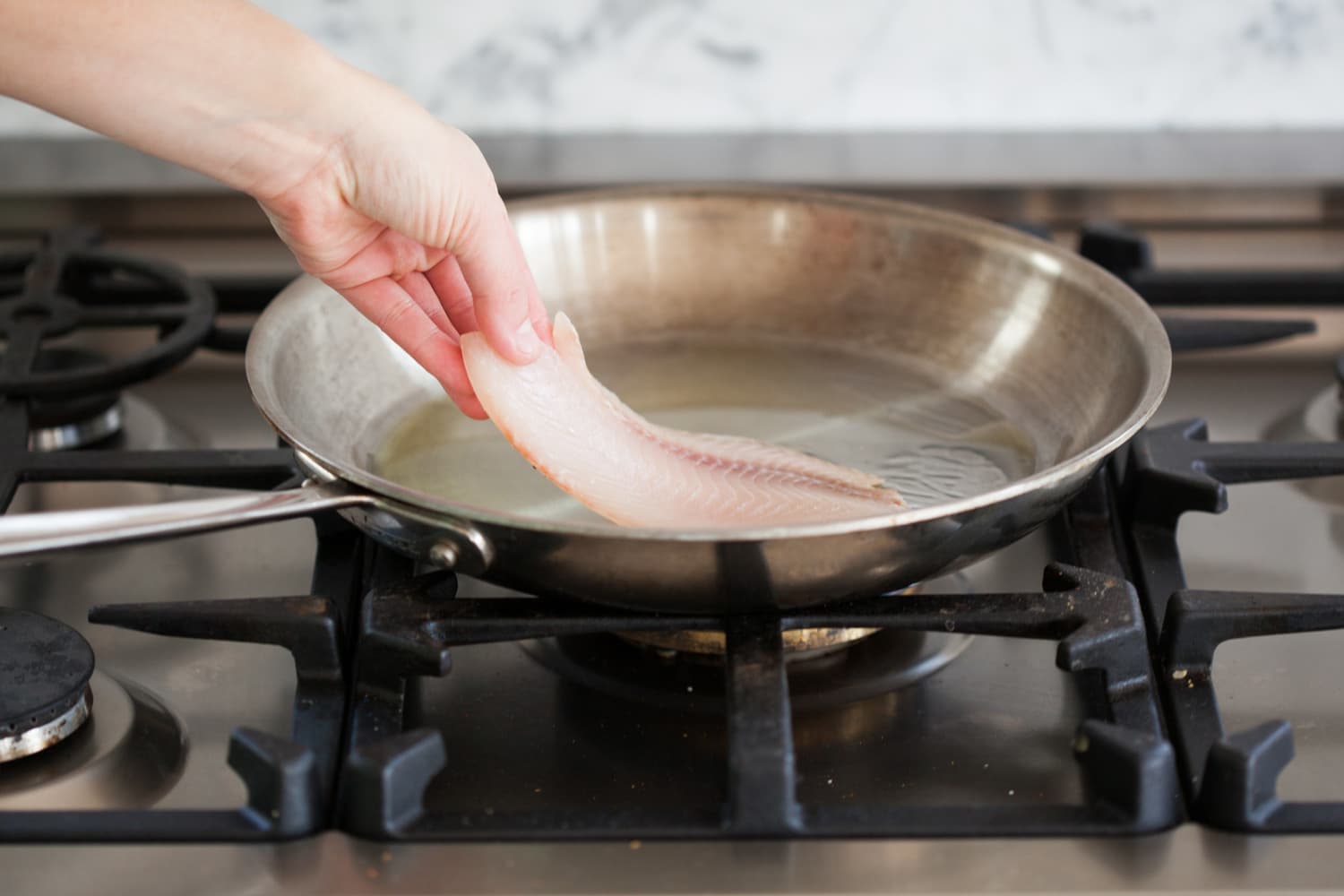 We independently select these products—if you buy from one of our links, we may earn a commission.
Raise your hand if you prefer your VIP treatment in the form of discounts and deals over velvet ropes and bottle service! Yeah, Kitchn staffers too. That's why they're huge fans of All-Clad's VIP Factory Seconds Sale, which is the perfect opportunity to upgrade to some of the highest-quality cookware around without spending a fortune. The massive sale includes super deals on tons of must-have products, like Kitchn editor-in-chief Faith's favorite 12-inch fry pan with lid and even the 2-quart tiny saucepan that not one, but two(!) Kitchn editors are obsessed with. But right now, they're all about this 8-inch stainless steel fry pan that's built to take on any type of cooking and costs only $49.95 (normally $95).
The skillet is a great size for cooking quick and hearty one-pot meals, while the sloped sides are ideal for simmering sauces. It's crafted with superior stainless steel for better durability and more even heating, so you can sear, sauté, and brown, and always expect superior results. Like most All-Clad cookware, the fry pan is oven safe up to 500°F and can go from the stovetop to the oven to the table. It's also dishwasher safe, making cleanup a breeze.
So if this pan is so amazing, why is it almost 50 percent off? All-Clad's VIP Sale Event, hosted by Home and Cook Sales, includes factory seconds, which are products with small defects that don't impact performance but nevertheless can't be sold at full price (Kitchn editors have bought pieces from this sale and have seriously struggled to find their "issues"). To access these deals, you first have to log in with your email, then you can begin browsing.
All-Clad's VIP Factory Seconds Sale only runs today through Friday (July 23). Items are obviously selling out fast, so make sure to grab these discounts while you can.
Buy: All-Clad 8-inch Fry Pan, $49.95 (normally $95)