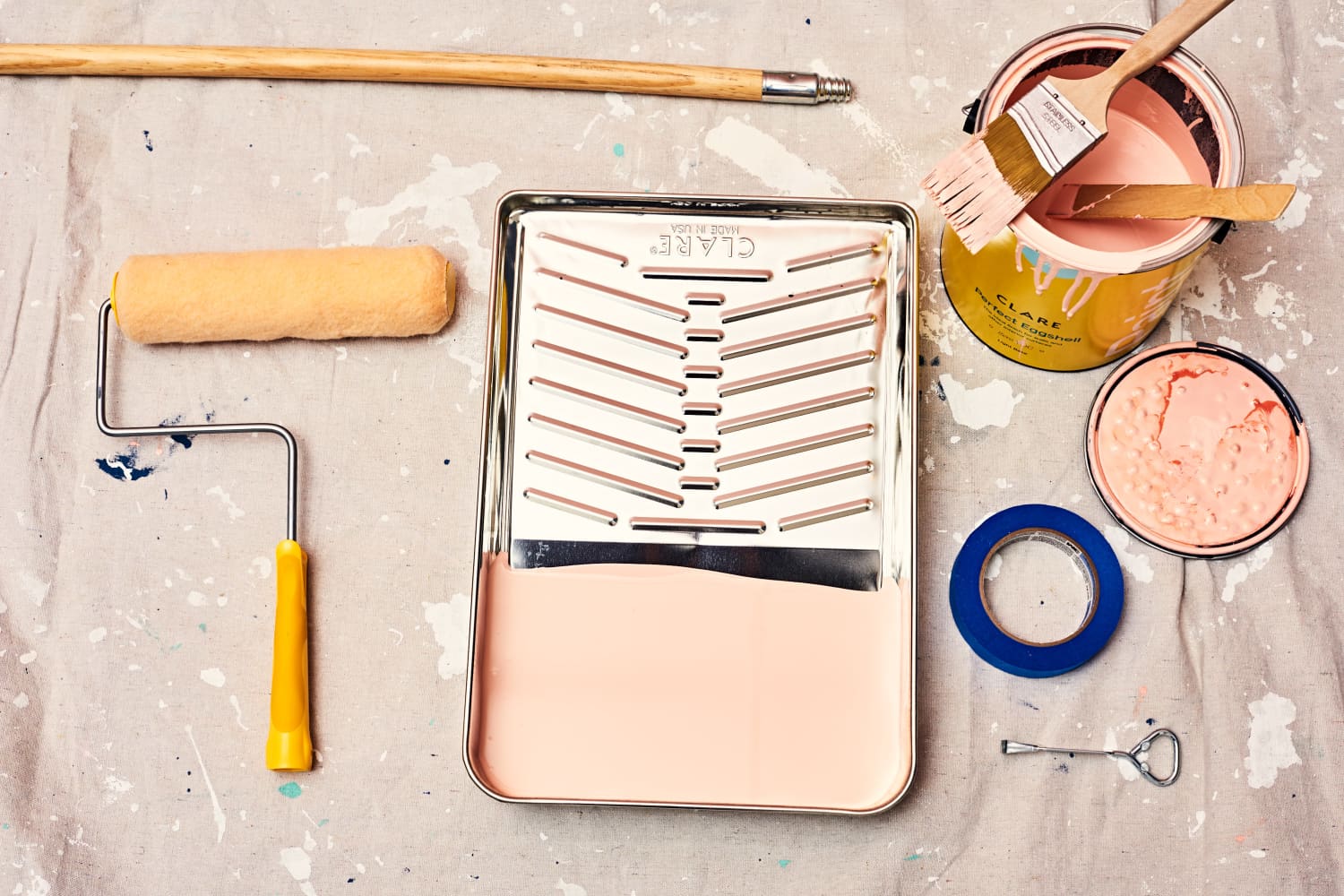 I grew up in a small town, so when it came to summer activities, there weren't a ton of options. If you played a sport during the school year, you might have weekly practices during the summer. Perhaps you'd go away to 4H camp or sign up for a short arts program in a nearby city. But there was one week in the summer that you could always count on: Habitat for Humanity week.
This was a week where kids from all the nearby schools came together to help spruce up the community through the combined effort of a local youth group and Habitat for Humanity. At the start of the week, we were divided into small groups and assigned a house where we'd work on home improvement projects of all sorts. These tasks might involve landscaping or building, but they often involved painting.
I don't mean painting a room in the house or doing a fun accent wall. I mean painting the entire exterior. When I started volunteering, I questioned whether this project would even be possible to complete in a week. Our group was small, and the house was large. I also soon realized that painting the exterior of a home also meant you must first strip all the old paint off of the exterior of the home. So: A group of high schoolers with one adult chaperone were in charge of stripping and painting the entire exterior of someone's home.
That's a huge undertaking.
One house we were assigned had layers and layers of white paint falling off of it, and we all quickly got to work with our admittedly not-great-quality scrapers to peel off the paint under the hot June Tennessee sun.
At the end of day one, we were still scraping. It seemed to look worse than when we started (but that's the way it goes with reno projects). For days, we scraped and scraped and scraped some more. And by the end of the week, we finally got to put on the fresh coat of white paint, which, by then, was so rewarding. Slopping on the new white paint and swooshing it across the bare wood is a feeling I'll never forget.
Once we finished, I have to say: the house looked terrific. I learned a lot about the actual process of getting a good paint job (hello, proper prep), but I also learned a few other things that I've carried with me over the years. They've served me well in my own DIYing endeavors.
A fresh coat of paint does wonders.
It just does. It doesn't matter what color you choose. A fresh coat of paint breathes new life into any space. When I move into a new place (yes, even rentals), the first thing I do is paint the walls. Even after I've done so, I often will change up the wall color in one room.
An accent wall is so low-commitment.
While friends of mine get easily overwhelmed with the prospect of painting even a single wall, I know what an easy undertaking it is because I have stripped and painted the entire exterior of a house. Changing up a wall color doesn't feel super daunting to me — and it shouldn't to you, either. It's just paint, and it's just one wall. You can always redo it.
Projects are more fun with friends.
I am notoriously a solo DIYer. But when I can let myself relinquish control of every detail, I have to admit that projects are more fun with friends. Even just getting others to weigh in on some project details that you're feeling indecisive about can make the whole project come together more smoothly, and you'll feel confident in your design choices knowing you already have a few fans onboard.
Set aside time to actually do the things you want to do.
I'm a big calendar girl, and if I have projects piling up I want to finish, I'll set aside a weekend to go full high school Habitat for Humanity mode and just get it done. If we had all summer to complete our Habitat for Humanity project, I'm sure we would have waited until the last minute or slowly drawn it out over the months — but since we had one week set aside specifically for that project, it made the whole project more doable. And: It forced us to finish.
So thank you, Habitat for Humanity, for showing me what hard work actually looks like. I feel proud of the time and energy I contributed over the years — and I'm proud, too, that I can have fun doing my small DIY projects around the house because I know that I am capable of so much more.