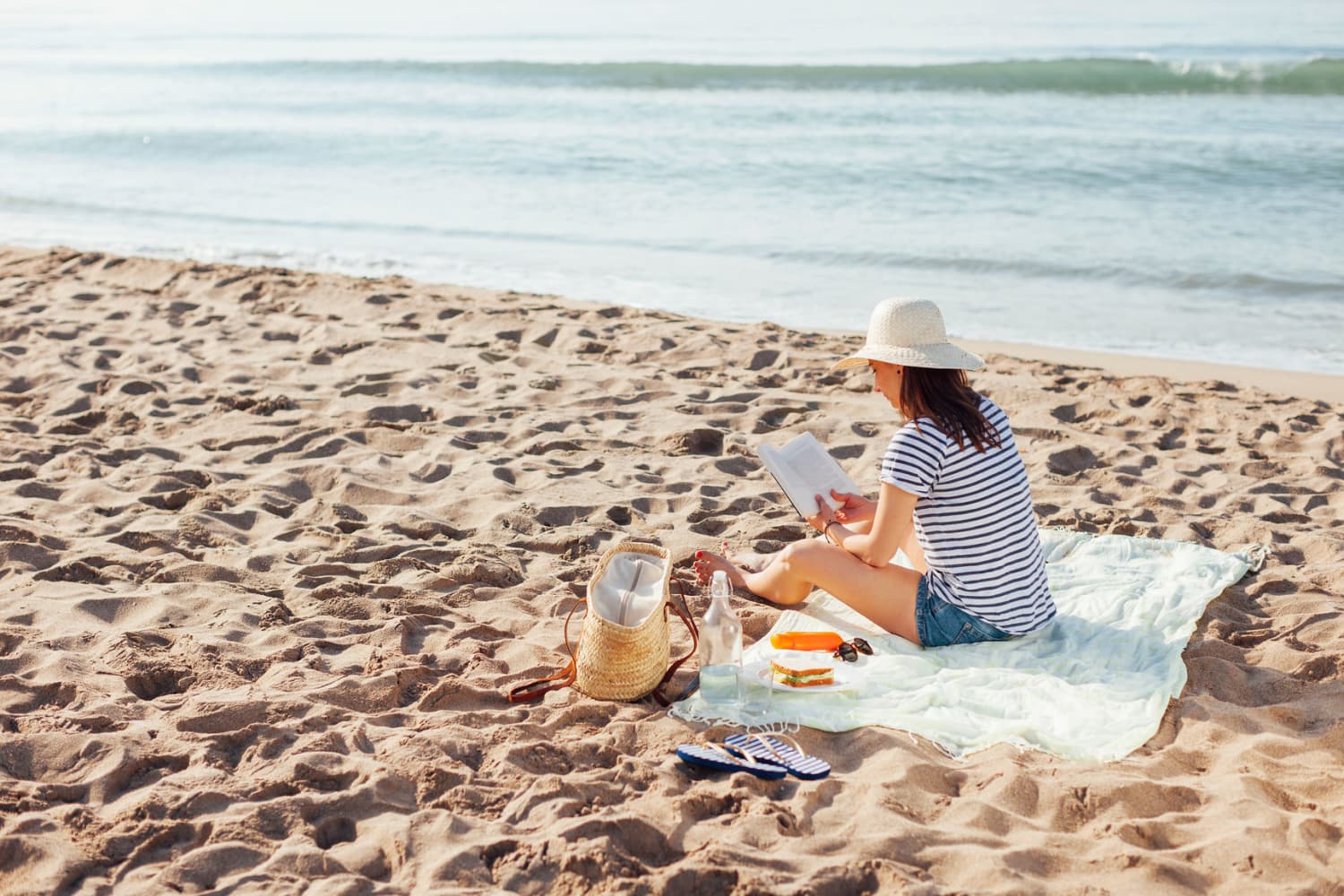 We independently select these products—if you buy from one of our links, we may earn a commission.
It may be July already, but there's still plenty of summer left for picnics, festivals, and evenings spent around the fire pit. And if you don't have a blanket to tote to these events, we've got one stylish solution! This Southwestern-inspired blanket by Pendleton is perfect for taking to every outdoor event from now until the snow falls (well, maybe even then too!). Nordstrom's Anniversary Sale officially begins on July 28, but Nordy Club card members can start shopping the sale now. At the early access price of $65.90 for this chic blanket (which is over 30 percent off from its original price of $99.50), you'll want to get it in your shopping cart right away — it's been known to sell out fast.
We consider this gorgeous, cozy blanket a must-have. You know how seriously we take our blankets and comforters here at AT, and this pick is editor-approved, too. Our style editor Blair says it's the best sale item to snag as soon as you can. "It's super stylish and fun, as to be expected from Pendleton," she says. "It's perfect for year-round hangouts at the park or beach, and the best feature is the elastic carrying strap for easy transportation."
It's true: Rolled up, it even makes for a great outdoor pillow in a pinch. Best of all, this blanket is 100 percent cotton with a soft, natural feel — which is great if you're not exactly jazzed about synthetic fabrics. You also can easily throw it in the washing machine and dryer for a quick and easy clean. Because of Pendleton's reputation for excellent craftsmanship, you can trust that it'll hold up between washes. With the early access price for Nordstrom cardholders, you can get one to keep in your car so it's always handy for outdoor adventures, and a few extras for when gifting season rolls around. Don't forget to check out these other great early access picks from the sale, too!