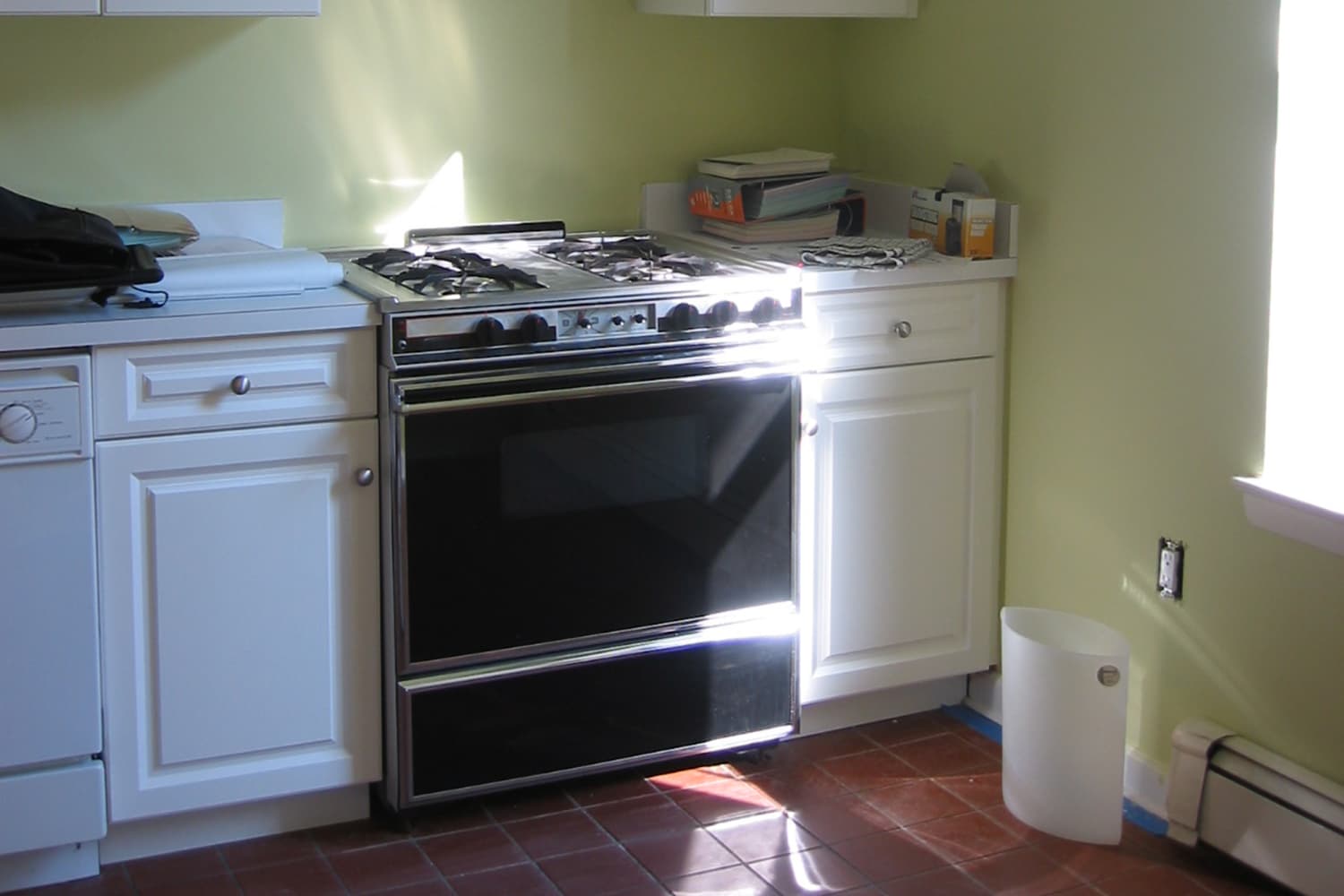 We independently select these products—if you buy from one of our links, we may earn a commission.
Name: Jill Porter and Steve Larson (plus two kids)
Location: Carroll Gardens — Brooklyn, NYC
Size: 1,440 square feet
Years Lived In: 16 years, owned
When we purchased our apartment 16 years ago, we never thought we'd live here more than five years or so. The space was incredibly rational and neutral, lacking the pre-war detailing found in neighboring brownstones, or the quirks and idiosyncrasies found in older homes. Over the years, however, we've created a home that we adore, and it's hard to imagine living anywhere else in Brooklyn! What the apartment lacks in original details, we made up for in our finishes and furnishings, as our furniture, art, and objects all feel deeply personal. They've not only been the backdrop to countless family get-togethers, birthday celebrations, and work-from-home Zoom calls, but spark memories of trips, adventures, and moments in time.
Unlike most new NYC apartments, our eat-in-kitchen is separate from the rest of the living spaces, so it doesn't bleed into the rest of the apartment. I love having this separation, as being in the kitchen feels like a getaway from the rest of our space. When we recently renovated the kitchen, we kept the separation and opted to make the kitchen even smaller. By altering the layout, we traded free space for more efficient cabinetry. The end result is a kitchen that punches above its weight. It feels like a well-designed jewel box! Furthermore, the separate kitchen makes entertaining is a breeze. We host countless holiday and birthday celebrations and never feel overwhelmed by people, kids, or dogs. See more of Jill's style on the Jill Porter Architect website.
Apartment Therapy Survey:
My Style: Crisp, modern, joyful.
Inspiration: I've spent a lot of time in the painting studio, so I'm always inspired by art.
Favorite Element: Light! With so many south- and west-facing windows, our apartment is awash in sunlight all year round.
Biggest Challenge: Family living, with all its stray Legos, scraps of paper, and charging cables, can overwhelm a space, so we opted to add color and pattern to camouflage the way our family lives. Slick interiors are lovely, but incredibly unforgiving. Layering patterns and color enables us to truly live in our space without feeling like one out of place book or coffee cup will ruin the interior composition.
Biggest Indulgence: Art! Buying art always feels like an indulgence, yet every piece brings me so much joy.
Best Advice: When it comes to space and stuff, value quality over quantity. And if you think your stuff has reached a tipping point, give it a sense of order; repetition of anything can turn the ordinary into a design statement.
What's your best home secret? Our home is small, but well organized, so we know where to drop backpacks, shoes, and homework. There is a place for everything! With every project, I try to understand how clients move through their space and day—from when they enter the front door, to when they put their head on the pillow. If I create an interior that supports that script, there should be no misplaced keys, glasses, or dirty socks.
This house tour's responses were edited for length and clarity.