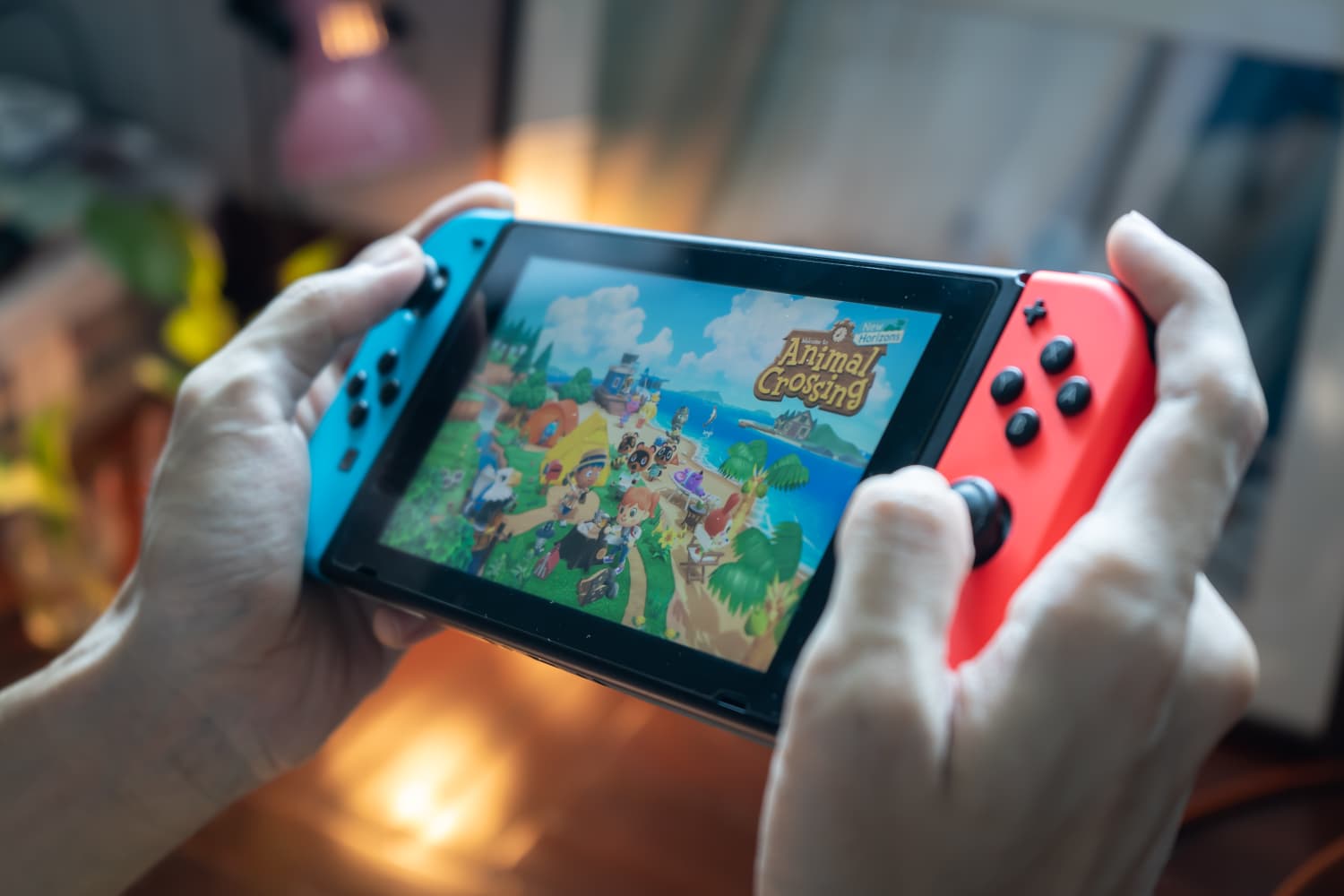 We independently select these products—if you buy from one of our links, we may earn a commission.
So, it only makes sense that there's now a Monopoly board dedicated to the video game that stole the hearts of Nintendo Switch players throughout lockdown—Animal Crossing: New Horizons.
Although the game debuted almost 20 years ago, Animal Crossing: New Horizons was a firm favorite among gamers while quarantining, who used the time spent at home to escape to a private island and build up a new society through harvesting fruit, going fishing, and completing tasks set by the island's landlord, Tom Nook. The aesthetically pleasing video game also allows players to customize and decorate their character's homes, who have delighted in sharing their whimsical results on the internet.
The Monopoly edition will allow players to immerse themselves in the magical and colorful world of Animal Crossing: New Horizons and, although the freedom (and joy) of being able to decorate your own virtual house won't be entirely possible, the game will involve the standard tasks that can be enjoyed in the video game, making it rather unique compared to a round of the OG Monopoly.
After the first trip around the board, players choose a Skill Card, revealing an ability that can be used throughout the game. Moving around the board with custom tokens inspired by the video game, you complete island tasks and meet other characters. Instead of buying properties and paying rent, you collect bugs, fish, fossils, and fruit. You can also stop at Nook's Cranny and cash in Bells to buy decorations. These decorations are worth Nook Miles, and the player with the most Nook Miles wins the game.
Each board comes with everything you need for a great Monopoly-meets-Animal-Crossing experience: 4 character tokens, 4 Skill cards, 35 Decoration cards, 14 Chance cards, 14 Nook Miles cards, 160 Resource chips, 40 Five-Bell coins, 54 Bell coins, 40 player markers, a numbered die, a Nook's Cranny die, a label sheet, and game rules.
The game also features the standard Monopoly staples such as "Jail", "Free Parking" and "Chance Cards", while instead of collecting $200 from the Go space, players will get the opportunity to spend Bells at the Nook's Cranny store to get those all-important decorations.
Animal Crossing: New Horizons, $24.99, will be released in August 2021 and is available to pre-order now.