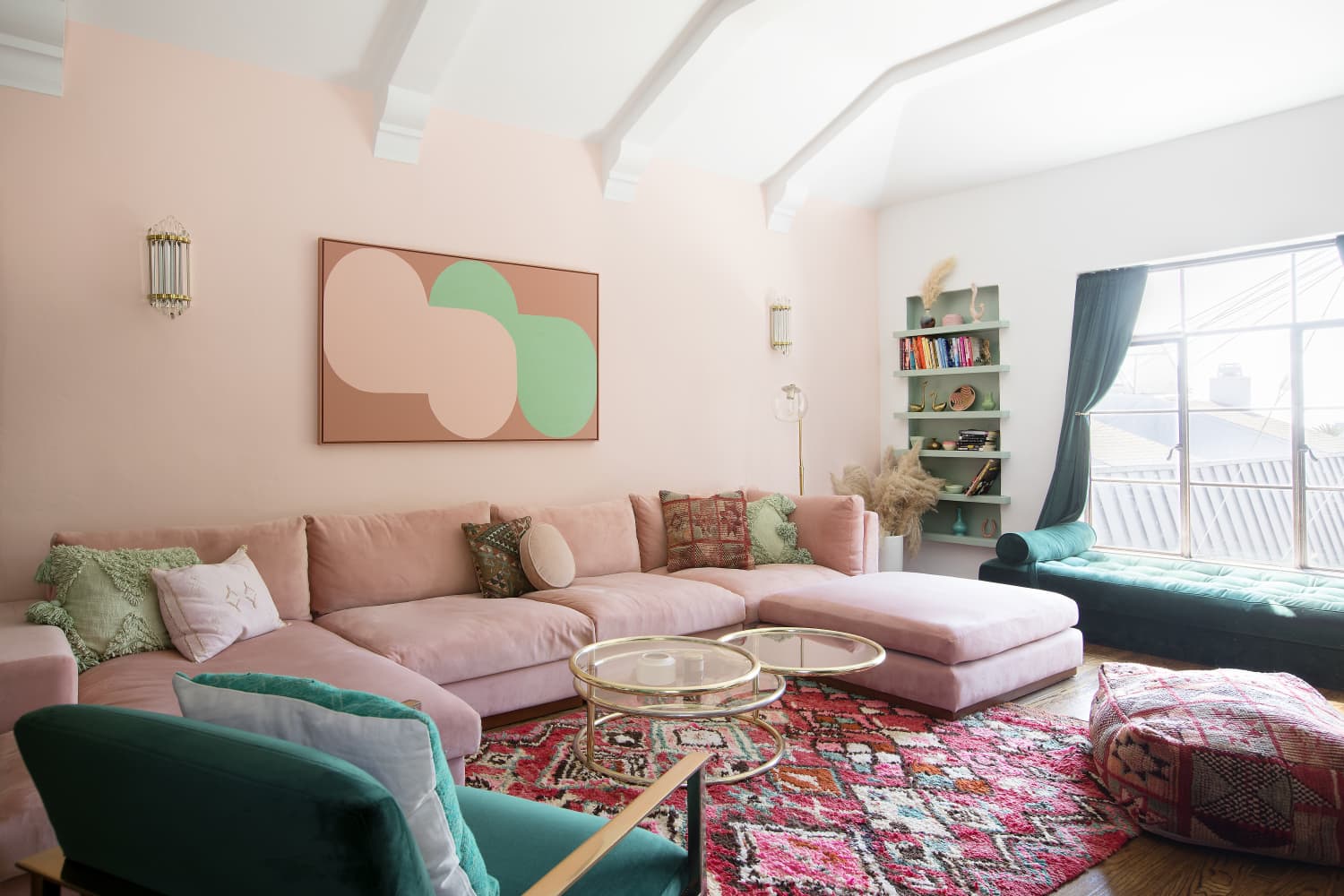 After being everyone's favorite color for the past year-and-a-half, it looks like gray is on its way out. Don't believe us? Just ask one of the world's leading color experts.
Joa Studholme, the chief color curator at Farrow & Ball, has predicted that cool neutrals like white and gray will soon be overshadowed by warmer, more playful colors. In an interview with Homes and Gardens, she explained:
"There certainly has been a seismic shift in the ways we are using color in the home — grays hold less allure, although still have a place in many homes, and bolder colors are becoming more and more popular."
Her prediction? It's going to be blue, green, or pink. Or maybe all three.
"Over the last two years we have been drawn to the pink rooms that make our homes feel like sanctuaries and the blue rooms that create moody rooms to relax in, alongside green rooms which root us with nature," she added. "However, I think we will increasingly see the use of uncomplicated brighter colors."
And the data confirms it. Earlier this year, a study of Instagram hashtags found that Farrow & Ball's Hague Blue has been 2021's most popular paint color on the app. The rest of the top 10 was occupied by shades of blue, green, as well as whites and grays.
If you're considering adding a touch — or splash — of color to your home, here are some bold blues, greens, and pinks from Farrow & Ball.