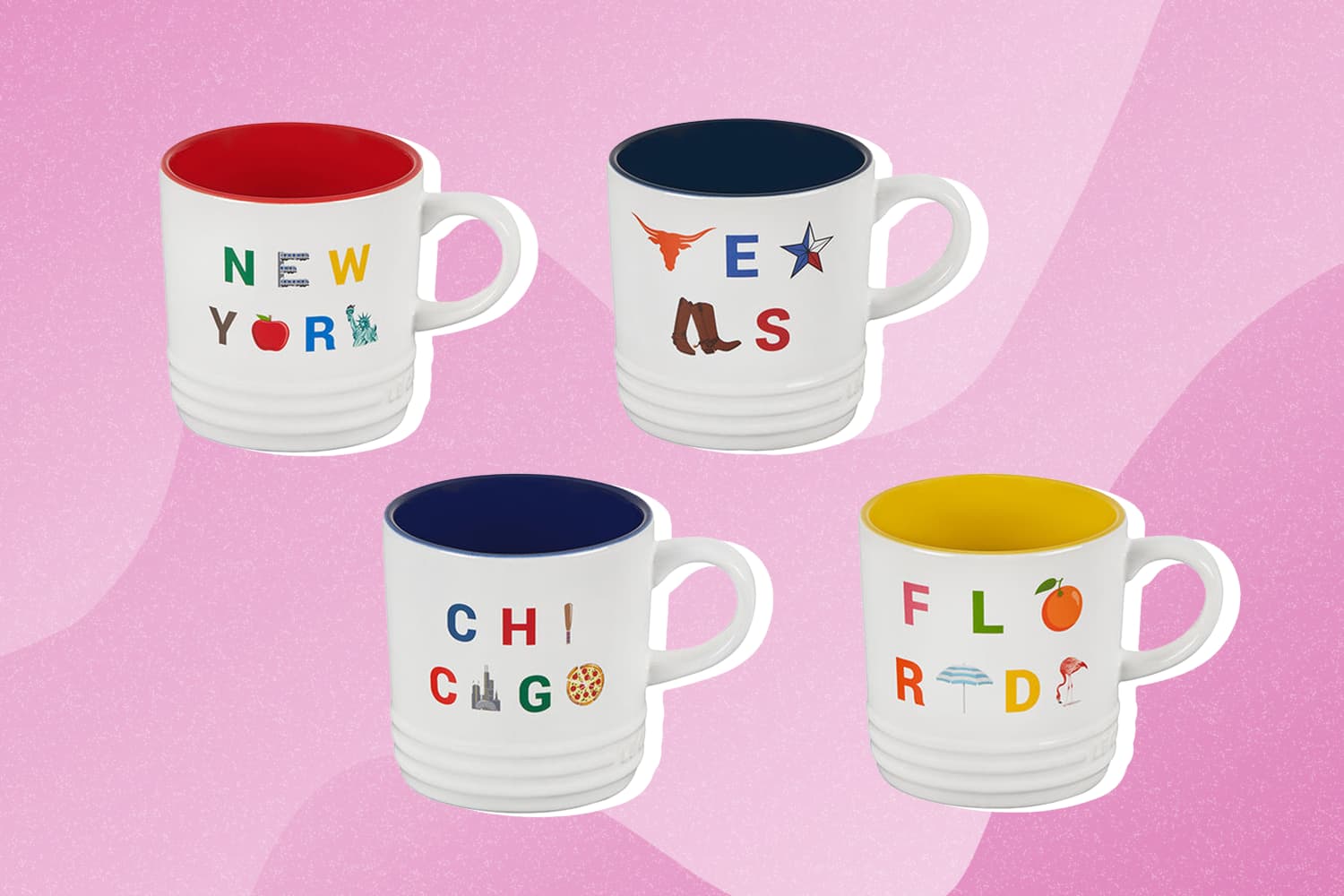 We independently select these products—if you buy from one of our links, we may earn a commission.
A summer road trip is the most classic of all American vacations — and for good reason. Whether you're driving 100 miles or 1,000, nothing is better than hopping in the car in the summer, rolling down the windows, putting on the radio, and setting out on an adventure. And thanks to Le Creuset, now the journey can come to you in the form of the delightful new limited-edition Destination Mug collection.
Perfect for summer in every way, each of the eight mugs in the collection pays homage to a different locale, with symbols that are a nod to the destination. Le Creuset's signature three rings add a nice detail, plus these pieces are protected by a vibrant glaze that makes them easy to clean, dishwasher safe, and resistant to chips, scratches, and stains. Crafted from top-notch stoneware to keep whatever's inside warm or cold, the picture-perfect mugs are ideal for everything from coffee and tea to soup and ice cream.
The Le Creuset Destination Mug collection will remind you of the best of these iconic spots without ever having to leave your zip code. Get one, buy them all, or snag a gift or two for someone special. Check out the full line below.