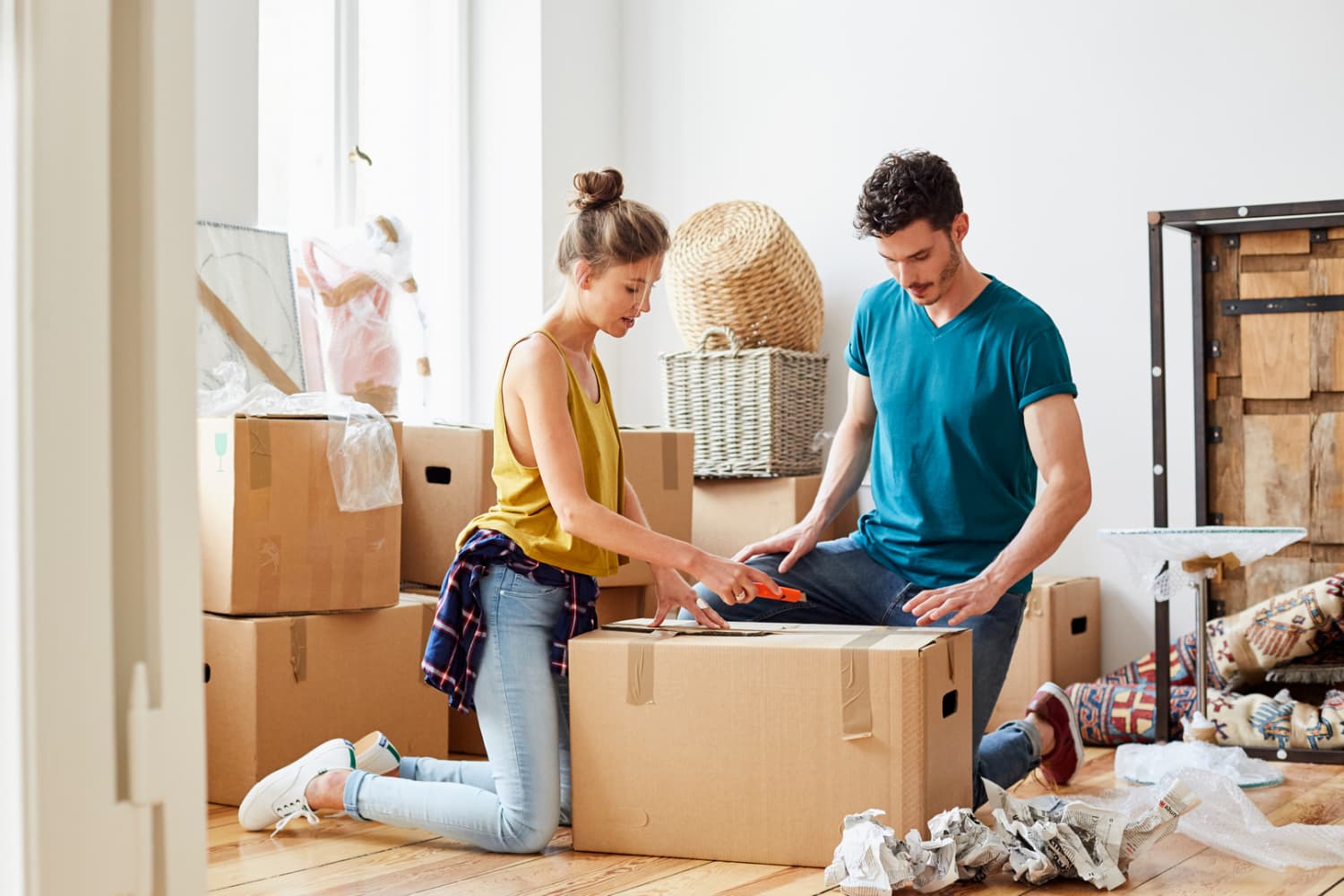 Fitness aficionados, I hate to break it to you, but according to professional movers, gym equipment is among the most difficult things to move. That and other bulky, oddly shaped items are usually better off left to the professionals.
"They're hard to grasp, they're hard to get through doors, they're hard to stack," says Joey Sasson, COO of Moving APT, a Miami-based interstate moving company. "All the odd-shaped heavy items are the worst things to move."
If you're planning on moving on your own and have any of the below items waiting to get loaded onto a truck, it's probably best to call in the pros.
Here's the problem with fish tanks: they're all glass. Sasson says they're rarely made from reinforced glass, either, so they're extra fragile. You have to be extra delicate when you're handling it, wrapping it, and moving it.
"You have to make sure everything is covered with bubble wrap and afterwards, if it fits into a box, you can put it into a box," Sasson says. "If it's larger than a regular-size box, you'll probably have to build some sort of crate for it to make sure you can transport it without affecting the glass. You can't just put it on a dolly because the glass will crack."
The good news here is that if you have an upright piano, it's pretty easy to move — aside from being fairly heavy. With a couple strong friends you can likely move that yourself. But if you have a baby grand or grand piano, it becomes more complicated.
"Before you start wrapping it, you have to remove the legs," Sasson says. "You need someone to hold it up while someone else is taking the legs off. Then you can flip it on it's side and strap it to a piano board, and then you need four people to carry it."
You'll also want to make extra sure the veneer on the piano is protected when you're moving it — so think moving blankets, and lots of them.
Smaller inexpensive pieces of art aren't that big a deal, especially if they can be bubble wrapped and safely put in a box. But for bigger pieces like sculptures and large valuable paintings, you have to be extra careful. Usually that means wrapping it well and using a wooden crate to transport it.
"It's not something you want to risk," Sasson says. "You really want to protect it."
According to Sasson, workout equipment is the single most difficult thing to move. It's bulky, it's awkward, and it's complicated to take apart and put back together — especially if you're not trained in how to do it (which most of us aren't). Plus, you can't really stack stuff on top of it because it's not square, and you aren't going to want heavy pieces of workout equipment stacked on your other belongings.
"Maybe the only things that could be square are the weights, but then you have to contend with the fact that they're weights," Sasson points out. "Gym equipment is not made to be dainty."