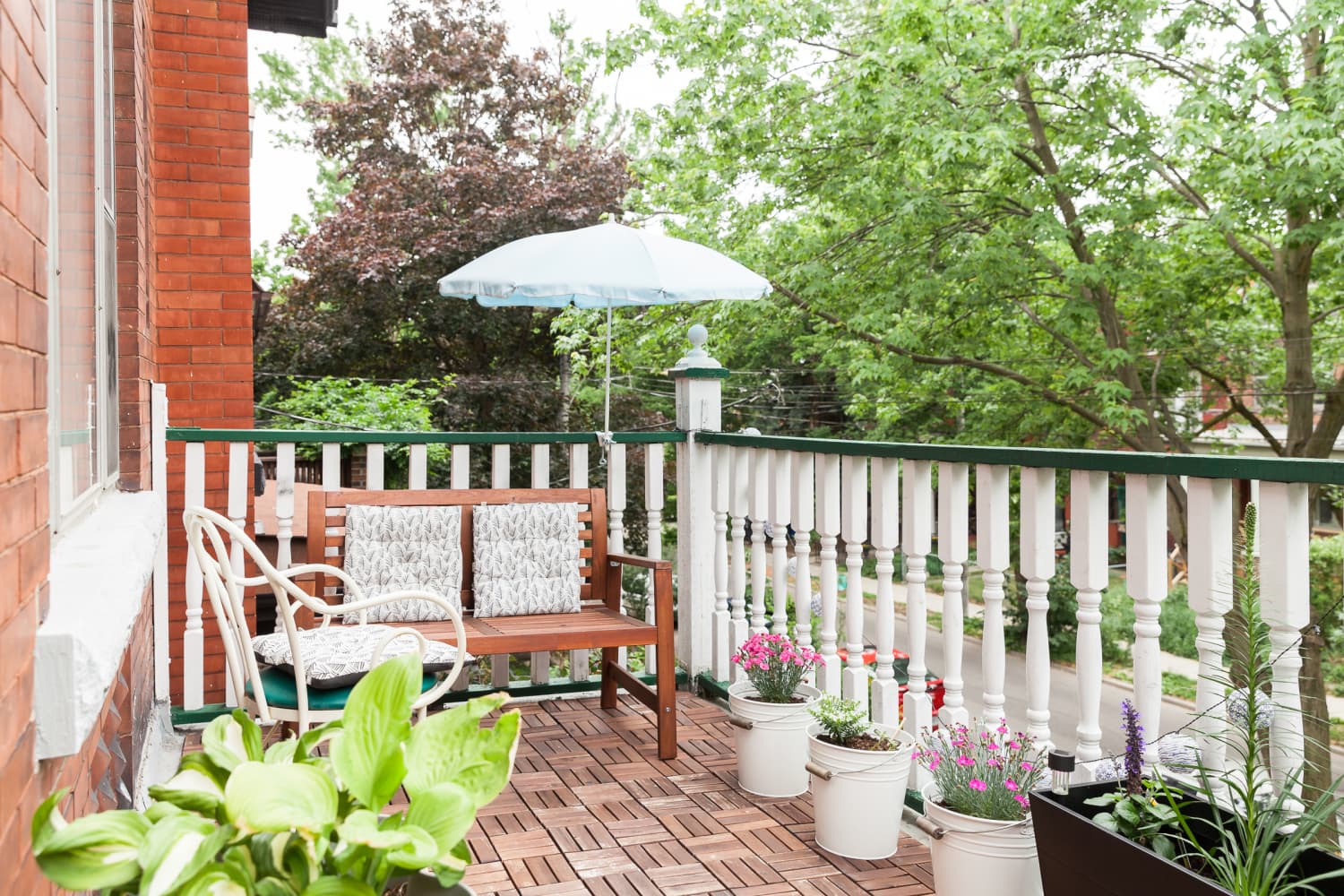 Are you feeling stuck in a cleaning rut? The change in seasons is a perfect excuse to try something new and bust out of that "meh" feeling during your housekeeping routine.
From harnessing the weather to improving your home's sustainability (because there's always room for improvement), here's a short list of new things to try with your cleaning routine this summer.
Switch to reusable tools, in the name of sustainability
If you've been thinking about trading your disposables for reusable tools, like sponge cloths or a microfiber towel, this is your sign. They will work exactly the same as your favorite paper towels but are an eco-friendly and sustainable alternative. I like to buy a few microfiber towels and keep a small bin in the laundry room to toss the dirty cloths in until wash day. Another cheap alternative? Natural cotton cloth diaper inserts.
Save your lint, and make a fire starter
Instead of throwing dryer lint in the trash next time you do laundry, keep it. According to cleaning blog One Goode Thing by Jillee, lint catches fire easily and is a cheap and quick way to start a fire. Simply stuff the fuzz in a toilet paper roll or tissue paper box, and it's ready to light. Let the summer campfires commence!
Try a cleaning concentrate
Simplify your collection of cleaning products by switching to a cleaning concentrate. For example, the Laundress All-Purpose Cleaning Concentrate can do the job of your bathroom, floor, and kitchen cleaner. Bonus: one lovely scent carried throughout your home!
You will most likely be able to go this with items you already have. White vinegar and dish soap make for an effective bathroom cleaner; and water, white vinegar, and rubbing alcohol combined work to leave your glass and windows crystal clear. To find out the measurements, and a few other cleaners you can make yourself, check out 6 Homemade Cleaners That Really Work.
Clean something unexpected, like your diffuser
Have you ever thought about cleaning your essential oil diffuser? Me either. But for as much as it gets used, cleaning your diffuser is a must. To give it a proper clean, Clean Mama suggests taking the diffuser apart and wiping out the water tank interior with a damp microfiber or soft cotton cloth. Then use a cotton swab dipped in rubbing alcohol to gently wipe the plate found at the bottom of the diffuser. Finally, wipe the outside of the diffuser with the damp cloth.
Air-dry and sun-bleach your clothes
Take advantage of the weather and harness the power of the sun by letting your clothes air dry instead of using the dryer. Not only will your clothes have that fresh, outdoor smell, but you can also save a little electricity by not using the dyer on during the hot summer days. For your whites, leaving your clothes outside to sun bleach is also a natural alternative to bleach and other detergents.
If you're a weekend cleaner, try doing little at a time over the course of the week. Or if you like to clean throughout the week, block out a few hours on the weekend. Upgrade the experience by putting on music, a podcast, or audiobook. Open the windows (if it's not too hot), and get into the cleaning zone!
Remember what your living room looked liked when your first moved in? (Weird to think about, right?) While decorations aren't usually associated with clutter, they can contribute to a room feeling untidy. Try a room reset in any space you feel needs revamping by grabbing a box, clearing decor and objects from surfaces, and let the room breathe.