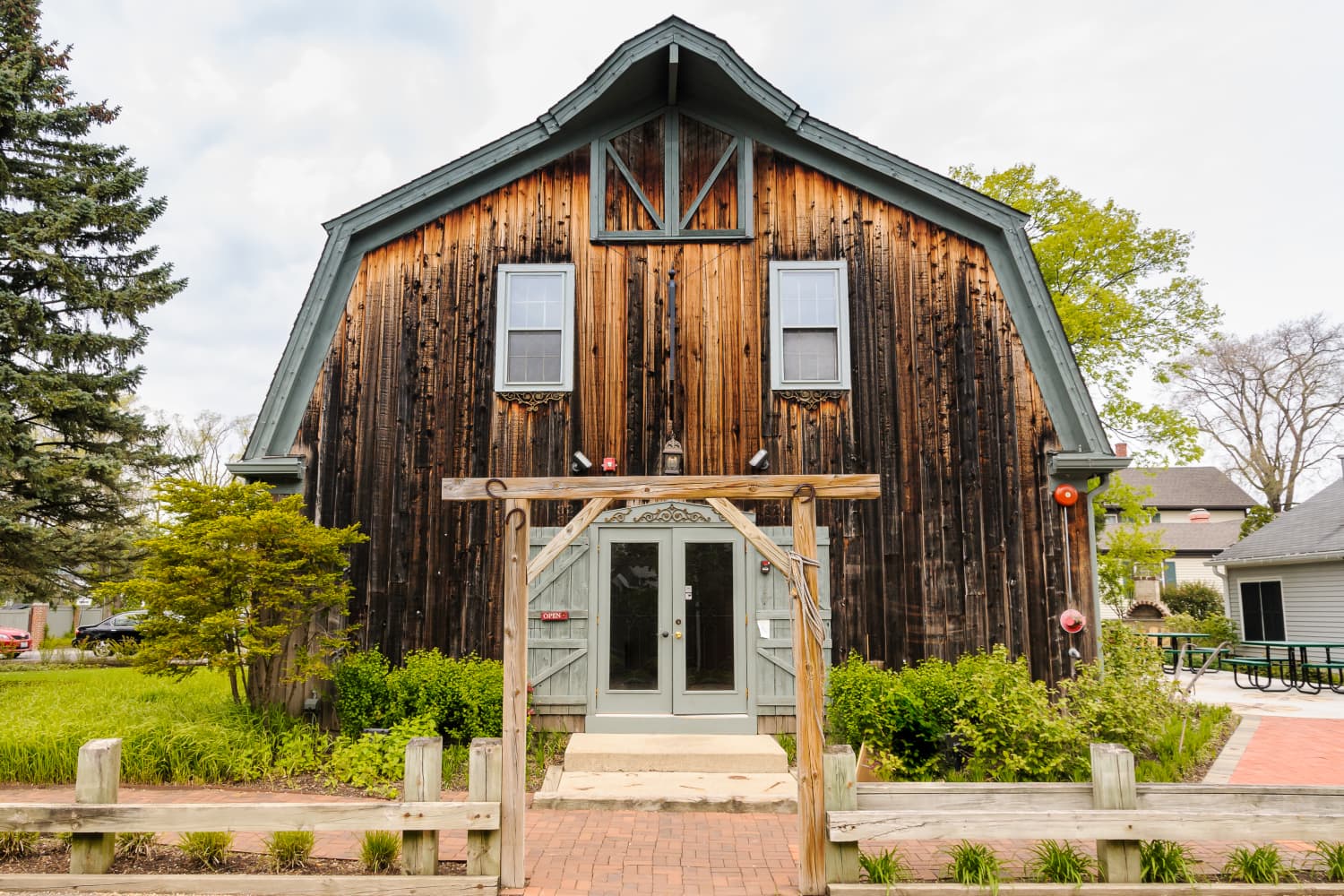 Tired of city soundscapes and yearning for some soulful twang, my boyfriend and I drove from Chicago to Nashville for a long weekend this past spring. While we wanted a place to stay in close proximity to the Music City's many attractions, we prioritized peace and quiet.
After selecting an accommodation nestled behind a farmhouse, we were delighted by its country charms upon arrival. Our Airbnb host maintained an enchanting garden with string lights, a gazebo, and a trio of cats wandering the property. The space we stayed in was a historic barn structure converted into a condominium-type abode. Waking to the dew-covered greenery and the faint sounds of a curious feline at our door, I understood why remote working opportunities have led many city-dwellers to relocate to the country.
While I had never stayed in a converted barn before, they're certainly not a new phenomenon — in fact, "barndominiums" are more popular than ever. It doesn't require a linguistic expert to ascertain just what a barndominium is: a condominium within a barn. These structures date back generations when farmers or craftspeople would house their families within the same building that contained livestock or a workshop. Now, barns with portions converted to house a single person or an entire family are all the rage, especially in the West and South.
The term barndominium itself first appeared in the late 1980s, when developer Karl Nilson sought to create a community that was centered around an equestrian center in Connecticut. By conjoining stables with a formal residence, horse lovers and equestrians alike could immerse themselves in this microcosm. While this equine take on golf club estates didn't necessarily take off, the concept of the barndominium lives on.
The barndominium movement today features a signature look. Many of the "barndos" currently trending are constructed from steel frames and often boast a massive open-concept layout. Many also incorporate rustic wood or stone facades to reflect the pastoral surroundings to achieve a rural feel. Depending on the owners' interests, hobbies, and needs, the non-residential space can shelter smaller livestock, provide RV storage, operate as a storefront or event space — the possibilities are limitless.
For those living in states like Wyoming, Nebraska, and Montana, land is plentiful and in some areas, inexpensive. And because barndos are relatively uncomplicated, consisting of basic building materials and requiring a shorter period of construction time than other structures, they're affordable to customize as well — which is critical, depending on the homeowner's region. Whether hosting relatives or herding goats (and sometimes those feel like one and the same, am I right, hosts!?), barndominiums are safe and stable havens.
It's important to note that an existing barn isn't needed to create a barndominium. While many are developed from the conversion of older barns, today it's not unusual for barndos to be designed from the ground up. But for those looking to convert an older building, it can be done: just ask Chip and Joanna! (Not sure how you feel about barndos? Stay in theirs and try it out for yourself!)
If you've been reconsidering where and what you call home, you're not alone. With remote work becoming a widespread post-pandemic possibility for many employers, it's easier than ever to pack up shop and head for the hills. Peruse popular barndo influencers (yes, they exist) on TikTok or start a barndo Pinterest board. You may find yourself ditching that condo for a barndo before you can say yee-haw!