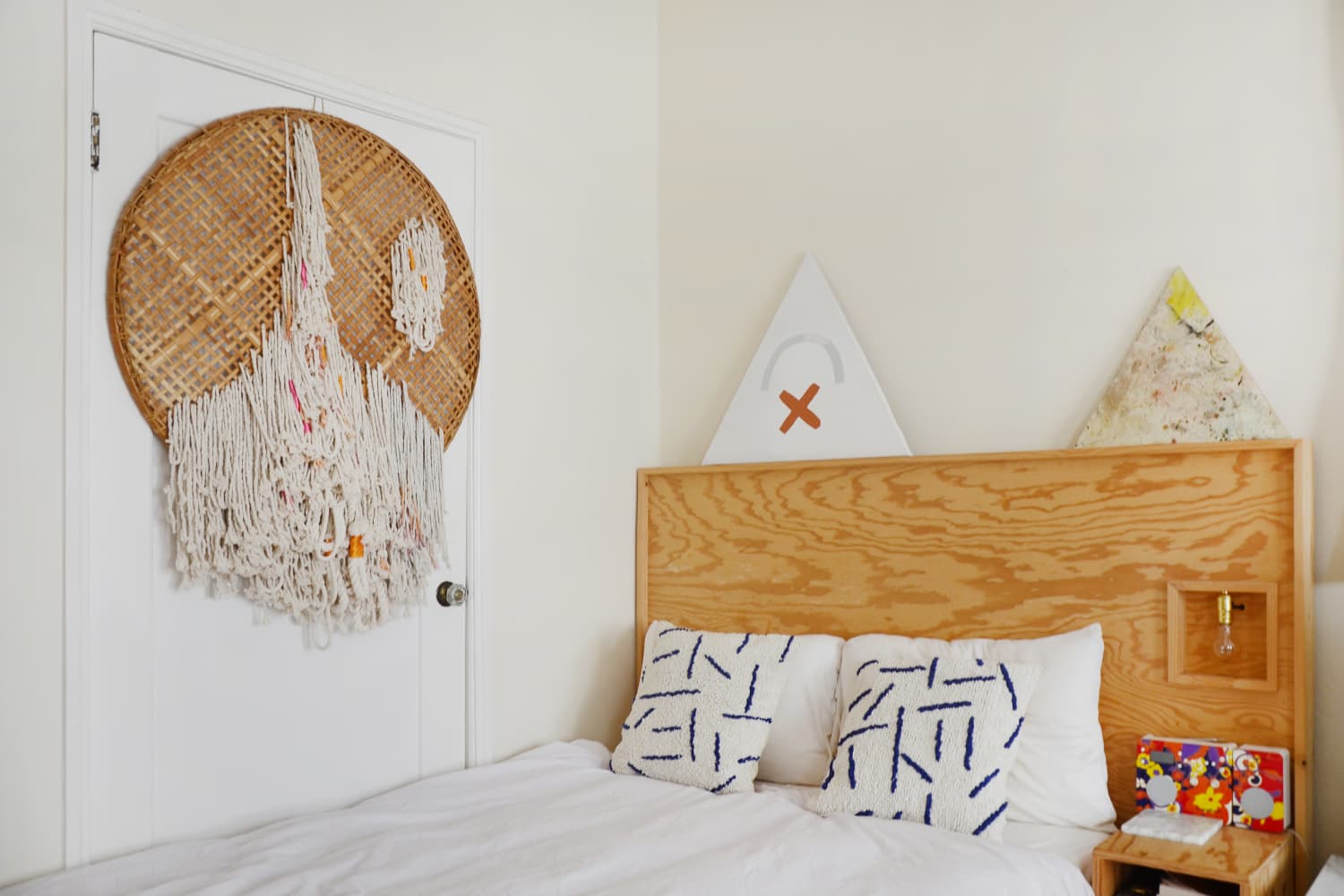 We independently select these products—if you buy from one of our links, we may earn a commission.
Everyone could use a night of better sleep. And a surprisingly easy place to start upgrading your sleeping habits sits right next to your bed. That's right: It's time to declutter your bedside table.
"Since nightstands are located so close to us while we sleep, the objects we keep on it can interfere with our mental state," says Caroline Solomon, home organizer and founder of NEATLY. "And since it's often the last thing we see before bed and the first thing we see in the morning, it's all the more important what we store there."
Here's what else Solomon makes sure to keep away from her bed, along with what stays:
Remove: Anything associated with drama.
Keep those historical war novels and gossip magazines as far away from your bed as possible. "No one needs all that drama so close to your bed," says Solomon. "I ditched the juicy tell-all books (e.g. "My Friend Anna") in favor of more lighthearted fiction (e.g. "Eleanor Oliphant is Completely Fine")."
Keep: Items that bring you peace and relaxation.
For her, relaxing items look like a tall glass of water, lip balm, hand cream, an eye pillow, earplugs, a good (drama-free) book, and her trusty alarm clock. "I find that a tall glass of water, lip balm, and hand cream wrap me in a cocoon of hydration," says Solomon, "while my eye pillow and earplugs allow for a peaceful night's sleep."
Remove: Extraneous items (do this regularly!).
Solomon removes the newspapers, empty glasses, and tissues off the table each day to inspire serenity and calm before bed that night. "Last, give yourself the gift of abundant nighttime hydration and go replace that half-empty glass of flat seltzer," says Solomon. "Overall, I like to keep my nightstand items to a bare minimum."
Keep: Essential bedtime accessories.
In Solomon's nightstand drawer, you'll find a journal for late-night jotting/reminders and a neck reading light her boyfriend gave her for nighttime reading sessions. "It looks ridiculous," she says, "but it has three different light settings and works like a charm." Maybe you don't need bedtime accessories at all; that's fine too. "The important takeaway is to make sure you have only what you need on your nightstand and that it brings peace and calm to your nighttime routine," says Solomon.