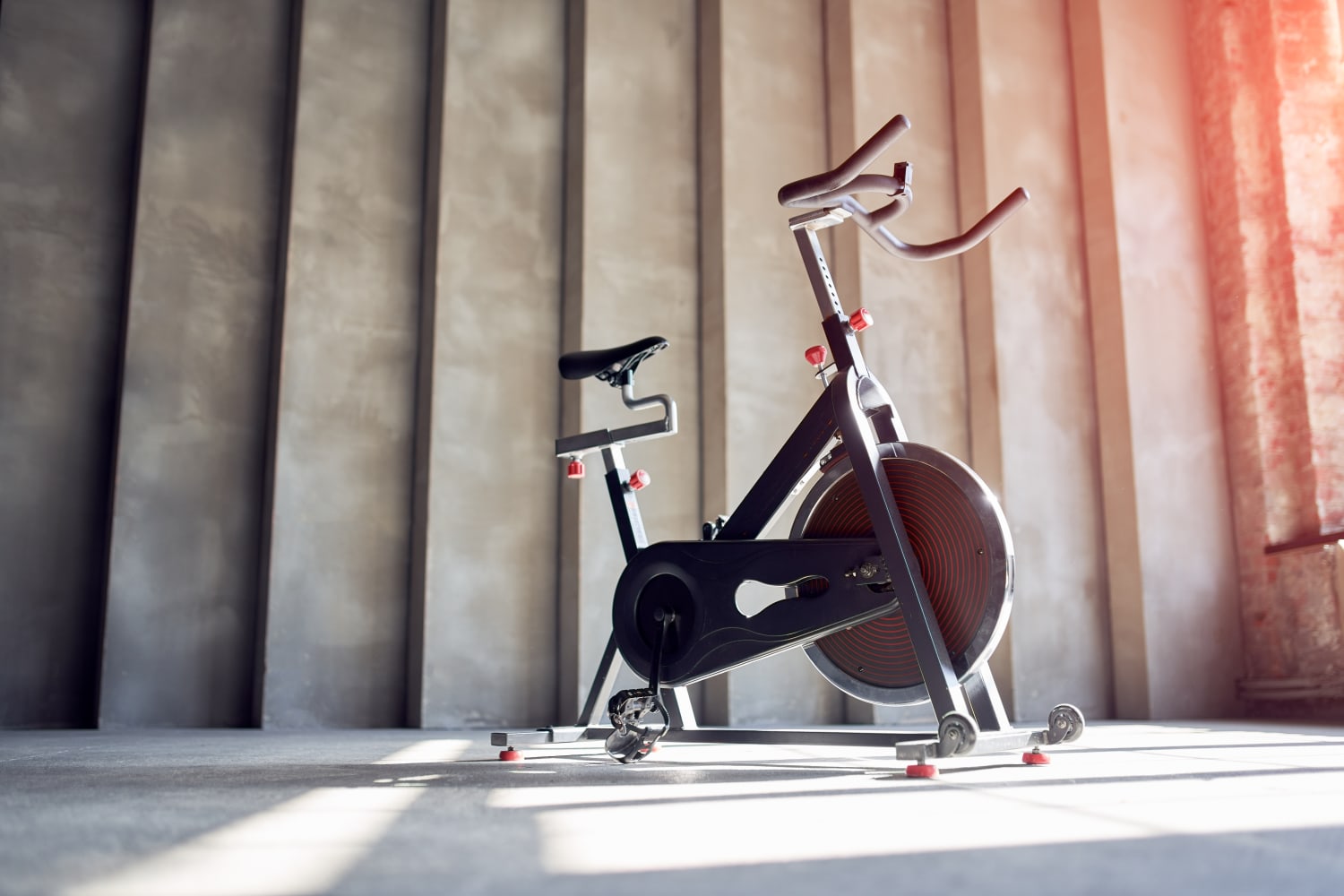 If your at-home spin bike has helped you through the whirlwind that has been the last year or so, you're not alone. With gyms closed and many turning to home workouts and makeshift gyms to keep fit, 2020 saw a steep increase in Peloton sign-ups, resulting in revenue rising 172 percent year-over-year to $607 billion. So, it's no surprise that there's now a Peloton-styled bike for kids.
Children's toy manufacturer Little Tikes has launched their own stationary bike for little ones aged 3 to 7, allowing youngsters to get in on the action and take their own pretend cycling class. Reportedly launching at Target in July, the Pelican Explore & Fit Cycle bike has kid-friendly adjustable features that are similar to an adult exercise bike, like resistance, handlebars and seating, and tilting action.
The stationary bike includes a built-in stand to hold a smart device to stream virtual training videos that will be uploaded to the Little Tikes YouTube channel, some of which feature their very own virtual trainer. The kids can cycle through virtual snowy mountains with a dinosaur friend, or venture over farmlands while saying hello to the animals and getting a study session in by learning the alphabet.
Don't have a smart device to hand? No worries. The Pelican Explore & Fit Cycle comes with super handy built-in audio adventures, in addition to a Bluetooth speaker that can be used to play the kids' favorite music.