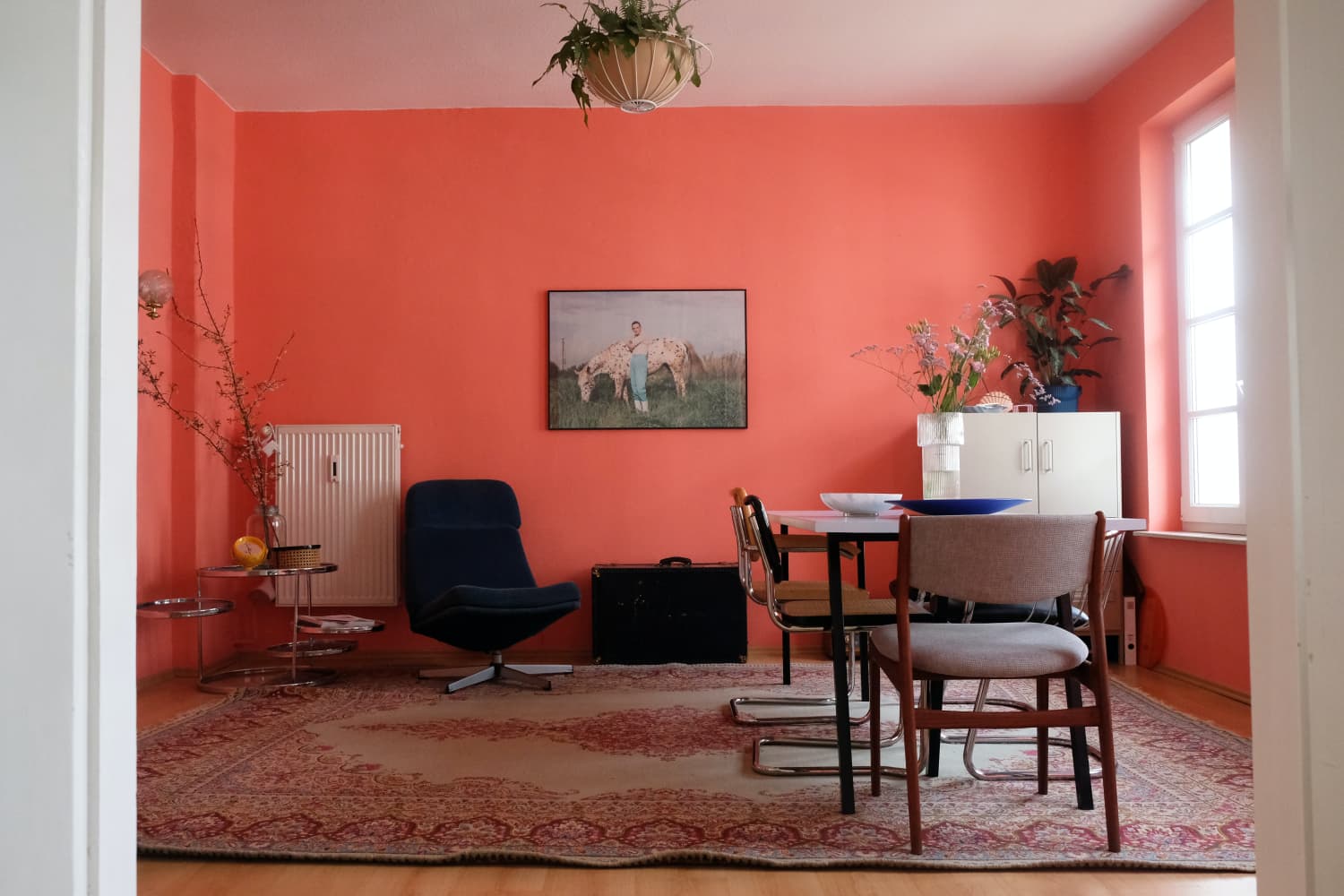 Real estate agents have seen it all — millennial pink, color-blocking, glitter interior wall paint — and how certain paint trends can make prospective buyers run the other way.
When it comes to paint colors, everyone has an opinion, and controversial color trends can trigger some strong reactions. "There are a lot of people who can't see past the color that exists [on the walls]," says Marguerita Castanera with CENTURY 21 Wine Country of today's homebuyers. "I have people who are not afraid of color that want to list and I always try to encourage them to mute it and to neutralize colors."
Michael Steber with Keller Williams North Shore West points out that bold colors, in particular, could slow the sale of a home. "Interior and exterior paint choices can have a significant impact on how quickly a home sells, " Steber explains. "Generally speaking, homes that are aligned with popular design trends often lend their appeal to a larger audience, which increases attention and demand for the house; this almost universally translates into less time on the market and higher final price."
While you're free to paint and decorate your home however you please, here are some of the most controversial color trends you might want to steer clear of ahead of a home sale, according to real estate agents.
While there are always exceptions to the rules, Steber explains that bright and dominant colors can pull attention away from the home, causing that to be the conversation point.
"I've had a client who painted their home with a Mediterranean-type feel — bright watermelon and yellow walls with blue trim — and people couldn't get past that," says Castanera. The bright colors were painted over with neutral gray, changing the whole feel of the house. "It made it look much bigger and brighter," she adds.
Both agents suggested going with neutrals, grays, or light colors, which can offer a blank canvas for buyers to view their own lifestyle against.
It's widely accepted that going darker in a small room can make it feel even tinier. (That's not always the case, of course.) However, even how light enters the room can completely change the look of a paint color and how it makes a room feel. Orange paint in a room that gets a ton of sunlight, for example? You might be in need of some sunglasses.
"The thing about paint is that depending on whether you're facing north or south or if you have trees and shade — that color inside can totally change from a room that's bright. The color can look like a completely different color," says Castanera.
There's no harm in picking color combinations that match your particular style, but if you're looking to sell, some buyers may find it too much. "We generally want to avoid anything bold," notes Steber.
Castanera adds that strong decor and style can have a negative impact on a buyer. But this doesn't mean that you have to paint everything gray or white. For example, an accent wall can make a room pop, which Castanera believes can be a selling point.
Nevertheless, your home is your own to paint any controversial color you wish. "Color trends are great when it's your home, but when selling, you want to take the market expectations into account," says Steber.