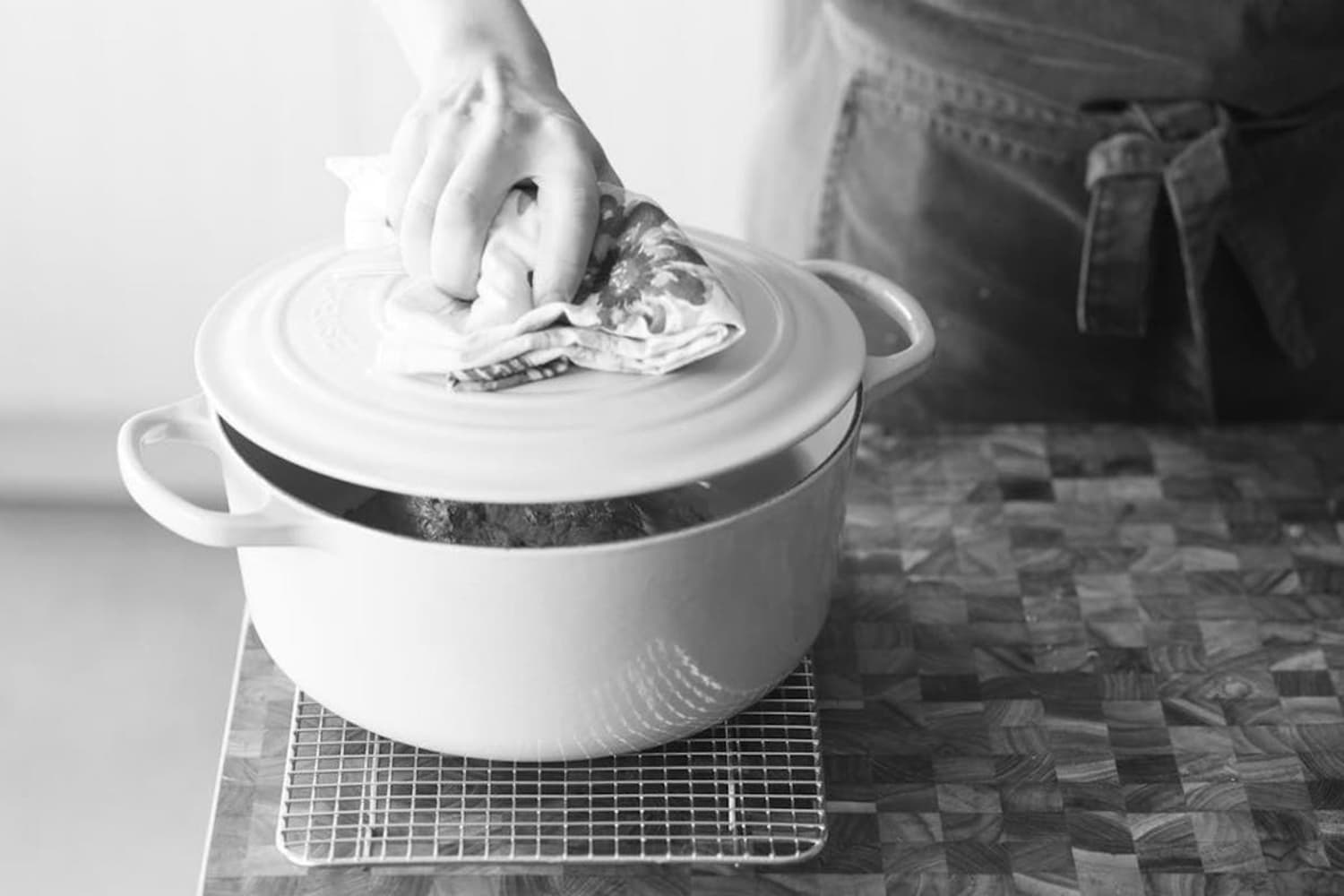 We independently select these products—if you buy from one of our links, we may earn a commission.
Any home cook worth their, ahem, salt knows that a little bit of spice can take a meal from meh to mind-blowing — and not just when it comes to what's inside. Eye-catching cookware adds a dash of visual flavor to your dish, enticing you (and your guests) to dig in long before the food nears your taste buds. Le Creuset has mastered the art of crafting beautiful cooking vessels better than any other brand in the world, and this summer, they've done it again. Allow me to introduce the latest irresistible addition to the Le Creuset lineup: Cayenne.
Throughout its nearly 100-year history, Le Creuset has consistently released color after stunning color of enameled cast iron pans, stoneware baking dishes, and other high-quality cookware. The new hue is a warm red that's a perfect complement to Le Creuset's wide array of options. Pair it with Flame or Cerise to create an ombre tablescape, or contrast Cayenne against neutrals like Meringue and Stone for a more defined look. Whether you're in the market for a signature Dutch oven, a skinny grill pan, a casserole dish, or more, Cayenne is ready to liven up your every meal.
What makes Le Creuset cookware so special? Their enameled cast iron evenly distributes and retains heat beautifully, and the stoneware baking dishes stand up to chips and scratches and even resist thermal shock. Put simply, the famed French company produces extremely high-quality pieces that will last pretty much forever.
And it gets even better. Right now, orders over $99 qualify for free shipping, and purchases of $250 or more come with a complimentary Petite Salt & Pepper Mill Set; just enter code SPICE at checkout to score your free gift. The set is available in White, Flame, Marseille, Cerise, and Oyster, so if you have your heart set on a specific color, place your order ASAP while it's still available. But the truth is, set next to Cayenne, they'll all look spectacular.
Shop Le Creuset's full line of cookware and bakeware in Cayenne.