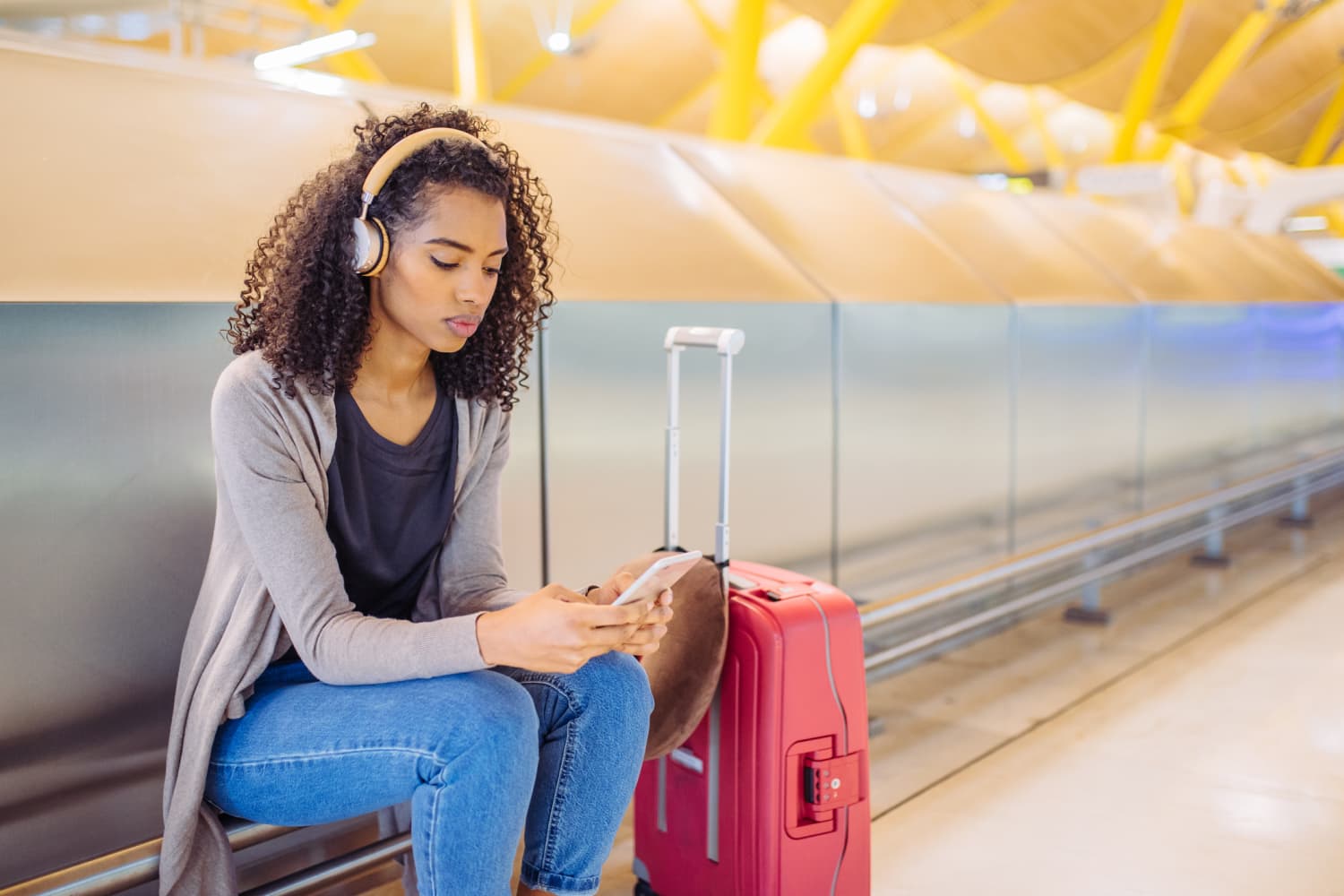 We independently select these products—if you buy from one of our links, we may earn a commission.
Now restrictions are beginning to ease, many of us are starting to head off on much-needed getaways. If you're beginning to plan your next summer vacation but don't know where to start, well, there's an app for that.
Trippers, a Monaco-based start-up, allows travelers to find vacation inspiration, plan a group getaway and, at the end of the trip, keep track of all the travel milestones and precious memories that have been made.
The all-in-one travel app, founded by entrepreneur Charlotte Franzellin, aims to offer a more personalized, flexible, and affordable way to plan trips.
Speaking of the app, she said: "I wanted to create something that would make it easy and fun to go away with friends. An app that could replace the endless group chats and spreadsheets and simplify how decisions are taken".
In the app that's designed to take travelers through the whole planning process, users are able to create tailor-made itineraries for the entire group, using a special algorithm to make sure the experience is completed personalized, and optimized. Users can keep all of their booking information in one place, avoiding a camera roll full of screenshots, and are easily able to update plans according to last-minute changes when things may not go as expected (like, say, a pandemic).
Using information provided by the traveler, Trippers will find a destination from 85+ European locations that will suit the group—up to four friends—with the most optimal flights and create an optimized itinerary with super fun activities and unique experiences.
Although currently only available in Europe, Trippers will be expanding to the U.S later this year. The app is now available for free download on all iPhone and Android devices.
If you're itching to tick off those once-in-a-lifetime bucket list travel experiences but aren't too keen on traveling right now – and no one would blame you, as post-pandemic anxiety is real – there are ways you can get your travel fix without leaving the house.