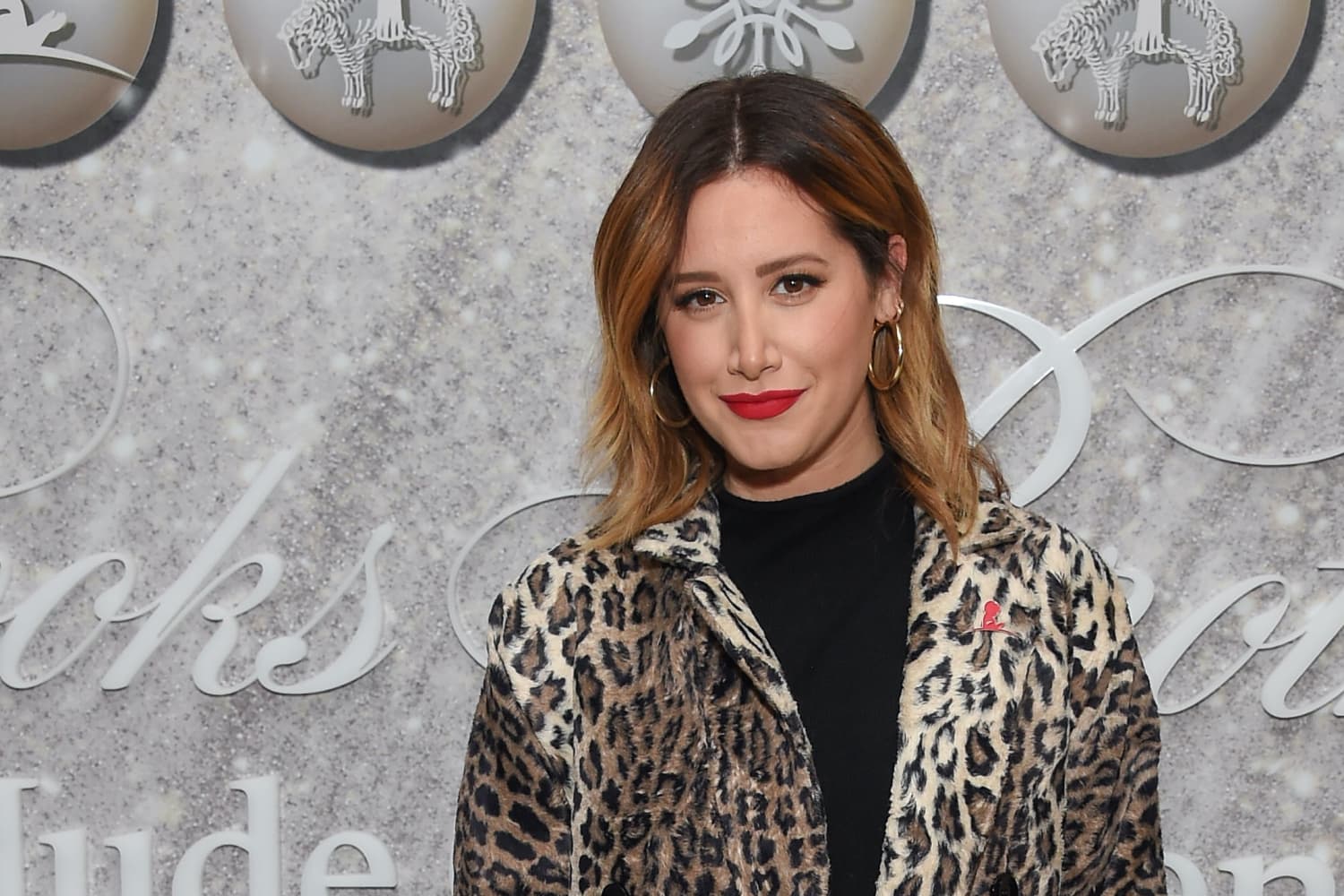 We independently select these products—if you buy from one of our links, we may earn a commission.
Ashley Tisdale doesn't keep her love for interior design a secret. Far from it, in fact, as she frequently shares photos of her own Hollywood Hills home with her 13.7 million Instagram followers.
"I love this chair," she wrote alongside the photo, "but are you supposed to sit in it or just stare at it".
The chair in question is the Hammock Chaise Lounge, which was originally designed by renowned Danish designer, Hans Wegner, in 1967. Featuring a painted oak frame, a woven halyard surface, copper joints, and a fringed linen cushion, the one-of-a-kind chair is certainly a statement piece.
Wegner's design approach was said to be "stripping the old chairs of their outer style and letting them appear in their pure construction", putting an emphasis on comfort and simplicity and fitting in very well in modern minimalist spaces.
To answer Tisdale's question, her Instagram followers took to the comments to share their opinions on the impressive piece.
"You're supposed to lay in it and then never get up… ever again." Singer-songwriter, Matthew Coelho, wrote, while actress, Elizabeth Ho, said: "I regret not sitting in it".
While the chaise chair isn't widely available—you can find them on marketplaces, but for a price (think $20,000+)—there are plenty of ways you can incorporate the style into your space. Namely, with a stylish hammock, which is the perfect summer-ready piece.
In addition to her Instagram-ready home pictures, Tisdale has broadened her love for interior design even further, with design company, Frenshe Interiors, which launched earlier this year.
"Introducing my new passion project," she wrote on her lifestyle blog, Frenshe, which inspired the interior brand.
After renovating a house that was thought to be the "dream home" for herself and her husband, Michael French, Tisdale decided to sell the house, letting someone else enjoy the newly renovated home.
"Quarantine taught me there is no such thing as a "dream area" to live and our priorities shifted when I got pregnant," Tisdale wrote. Having managed this renovation on top of two tv series and a pandemic it is time to let it go and have a new buyer enjoy what we did."
She continued: This place will always hold a special place in my heart during such a crazy time! I've recently started an Instagram where I'll share all my interior design jobs and knowledge I've accumulated over the years so give it a follow!"