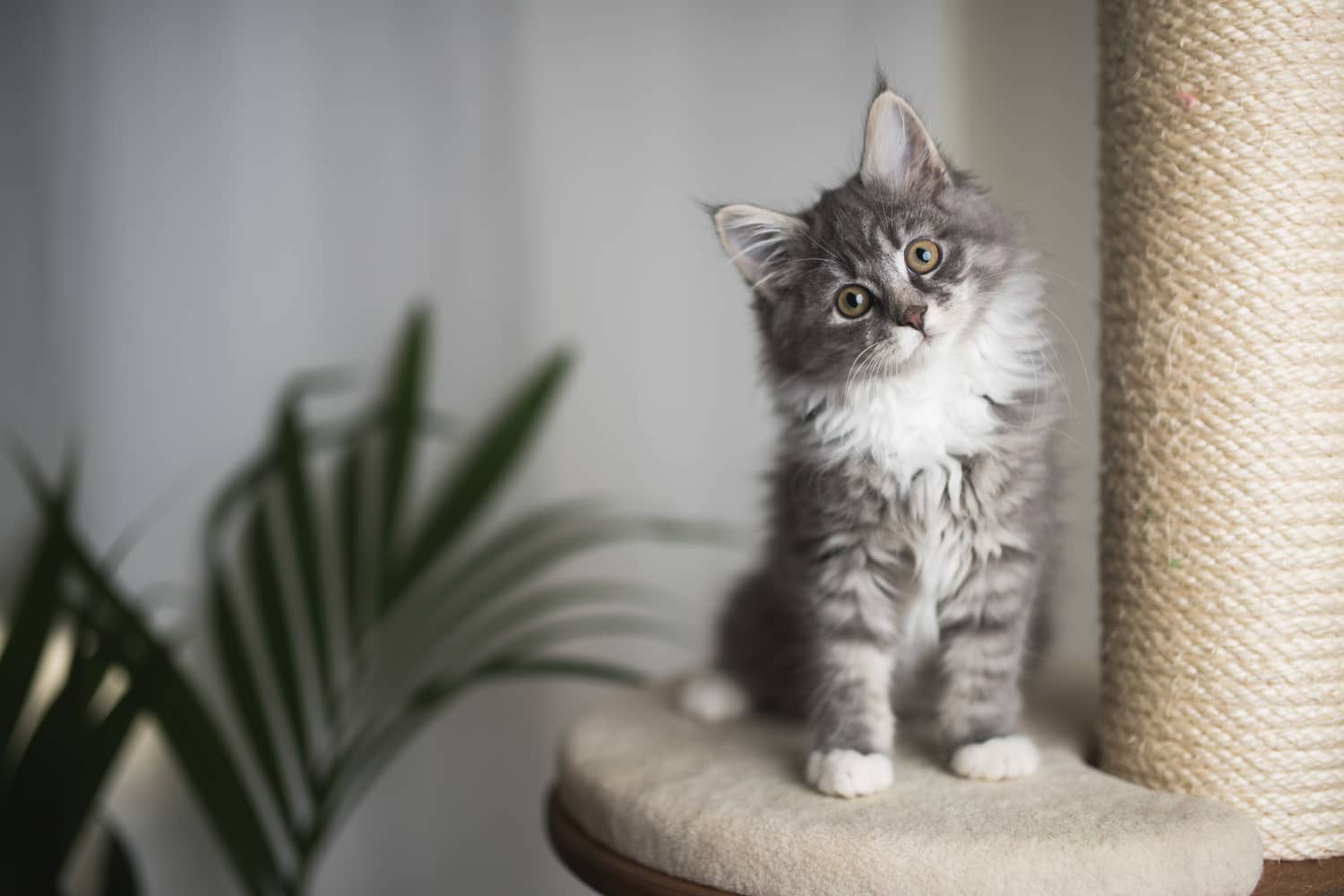 We independently select these products—if you buy from one of our links, we may earn a commission.
Nothing brightens up the day like an adorable pet picture, and one Twitter user went viral with her wholesome post that featured her kitten playing on a flower-shaped cat tree.
"Look at this little cat tree I got," Twitter user @ciaraturnerart wrote alongside two cute pictures.
The Tweet, which was posted on July 1 and has racked up over 280,000 likes, shows her kitten playing on the plush pink and yellow cat tree, which's shaped like a flower.
The tree, which has gained a lot of attention, was purchased from Etsy, Ciara confirmed as she posted a link to the store.
"Here's the link! They have soooo many cute ones!" She wrote.
The tree's scratching post is made from eco-friendly natural hemp rope and the unique five-leaf flower shape is suitable for climbing and playing. The structure also has a ball toy attached, making the tree will be even more appealing to feline friends.
Thanks to the viral post and the multiple five-star reviews, the tree has become extremely popular among shoppers.
"Etsy's always great for these types of things. Thanks for the link! I'm gonna get something for my cat," one user said, while another commented: "thank u i just got a new kitten as well so i *need* this".
The post also prompted Twitter users to connect with each other by sharing their own cat photos in a thread.
"Is there room for two?" @CeliaBee asked while sharing a picture of a cat wearing a flower hat that's very similar to the design of the cat tree.
If you'd rather go down the DIY route and craft your own cat tree as your next at-home project, there are plenty of ways you can create a pet toy for your kitty that will fit in well with the overall design and aesthetic of your home.
Instagrammers Amina & Julian have kept things simple with this DIY minimalist cat tree that's a chic addition to their home. Meanwhile, these custom cat trees take things to the next level (literally), lovingly named "Kitty Towers" and resembling a multi-level apartment building, complete with exterior light fixtures, tiled porches, and lawns.