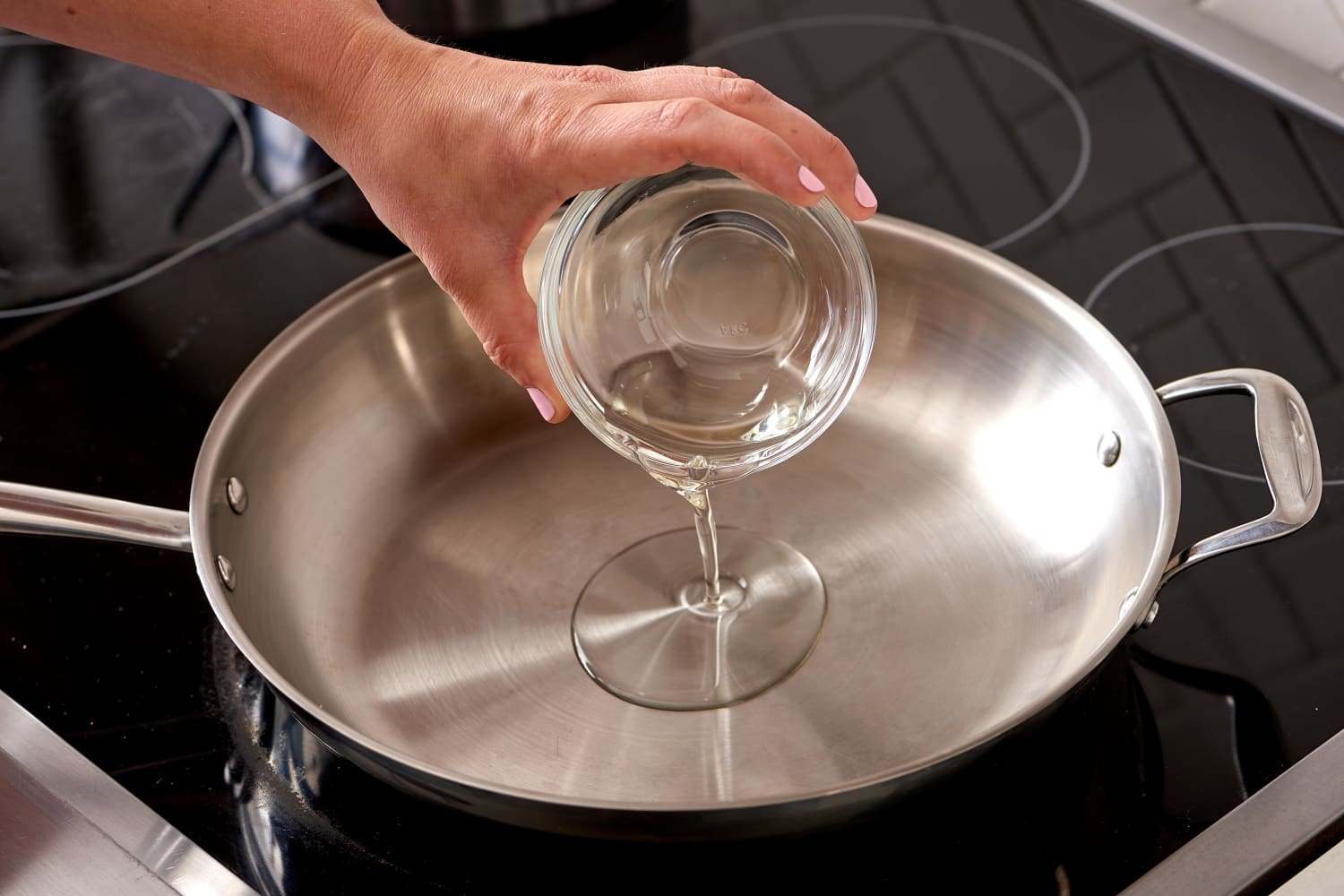 We independently select these products—if you buy from one of our links, we may earn a commission.
When it comes to choosing the best induction cookware sets, Kitchn has three favorites that they absolutely love. The only problem? They're rarely ever in stock. So when we do see them available, we make sure to let you know ASAP. Like right now — Anolon's highly rated Nouvelle Stainless 10-piece Cookware Set is actually in stock (it was once sold out for five straight months!). Even better? From now through July 5, you can score an additional 20 percent off of this popular pick when you use promo code FRIENDS.
For those unfamiliar with Anolon's popular cookware set, it made Kitchn's list of the best induction cookware and even earned the distinction of being the best budget-friendly set. Kitchn lifestyle director Lisa, who bought the set to use on her mother's induction stove, even said, "I get to cook with this stuff every time I go to visit and I'm impressed time after time. I have a gas stove and am considering getting myself a set, too."
As for what makes it such a stand-out pick, it all comes down to the high-quality construction and finish. The cookware pieces have a layer of copper inside the aluminum, making them a superior conductor of heat. And anyone who's cooked on an induction stove knows that maintaining even heat is a challenge. You're always moving things around to the hot side of the pan, watching pancakes burn on the left while they're still practically raw on the right. But with this unique construction, that's no longer a problem. Plus, you get everything you need to whip up a gourmet meal: two saucepans (1.25-qt. and 2.5-qt.) with lids, a stockpot (6.5-qt.) with lid, two frying pans (8-in. and 10.5-in.), and a sauté pan (3-qt.) with lid.
And it doesn't hurt that the budget-friendly cookware set is thoughtful, elegant, and beautiful to look at. The stainless handles are curved for a more comfortable fit and securely bolted to the base with two stainless steel rivets — an especially handy feature since you don't want to worry about wobbly handles when you're transferring a pot from a 500 degree oven to the table. And the fry pans boast flared sides that keep everything contained but also give you plenty of depth for tossing and stirring ingredients.