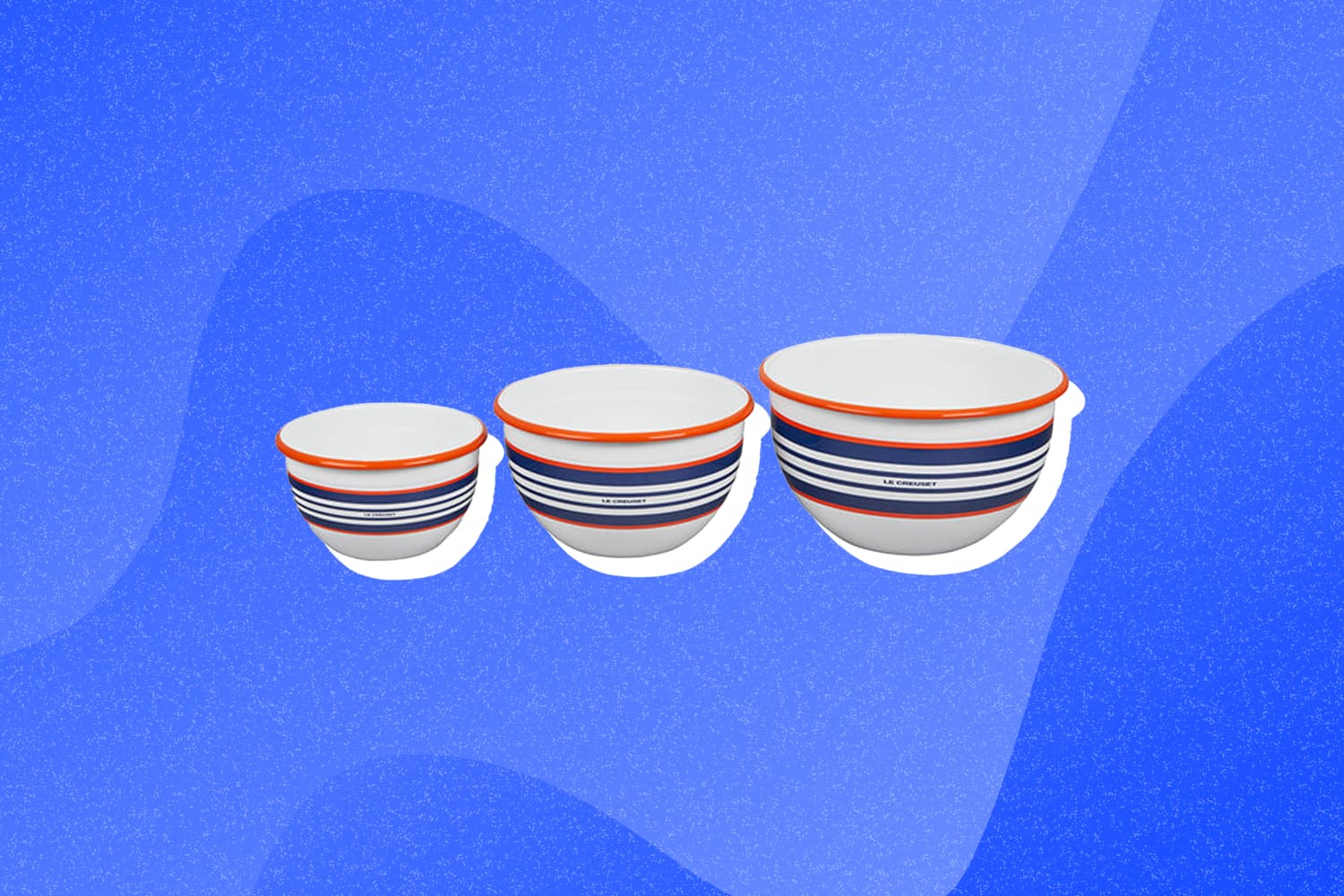 We independently select these products—if you buy from one of our links, we may earn a commission.
With the holiday weekend upon us, summer entertaining has kicked into high gear. Whether you enjoy long, lazy lunches with a few friends or a family backyard barbecue, reliable serveware is key. You need something durable and versatile — and heck, pretty would sure be nice, too. And that's where Le Creuset's Everyday Enamelware Serving Bowl Set comes in. It answers all those needs, plus it's on sale. This three-piece set, normally $60, is only $48 right now.
Made of carbon steel with a porcelain enamel finish, these serving bowls are extremely durable for indoor and outdoor entertaining. They are lightweight, so even your kids won't struggle to lug grandma's potato salad out to the patio. The finish also makes them resistant to stains, chips, scratches, and rust, which means they can hold a bunch of juicy strawberries and also stand up to your metal serving utensils. All they need is a warm, soapy bath in the sink to clean, and they will last for years.
The bowls are freezer friendly if you need to chill something fast or prep ahead, and they are stackable for easy storage. The largest (5.25 quarts) bowl just begs for a double batch of pasta salad, while the medium 3-quart and smaller 1.5-quart versions are perfect for any standard-sized side dish. Oh, and the carbon steel core also keeps hot dishes hot and cold dishes cold for longer, something that old plastic mixing bowl certainly can't do. And since they are all spacious enough to prep in, that means you mix and serve in the same bowls and impress your guests with their stunning striped exterior. See I told you — durable, versatile, and pretty.
And these lovely bowls are just the beginning of the savings you can score at Le Creuset this weekend. The sale includes lots of items from the Everyday collection, and if you spend $200 or more, you get a free gift! But first things first: Add these to your cart, and entertain like the host you were born to be.
Buy: Everyday Enamelware Serving Bowl Set, $48 (normally $60)