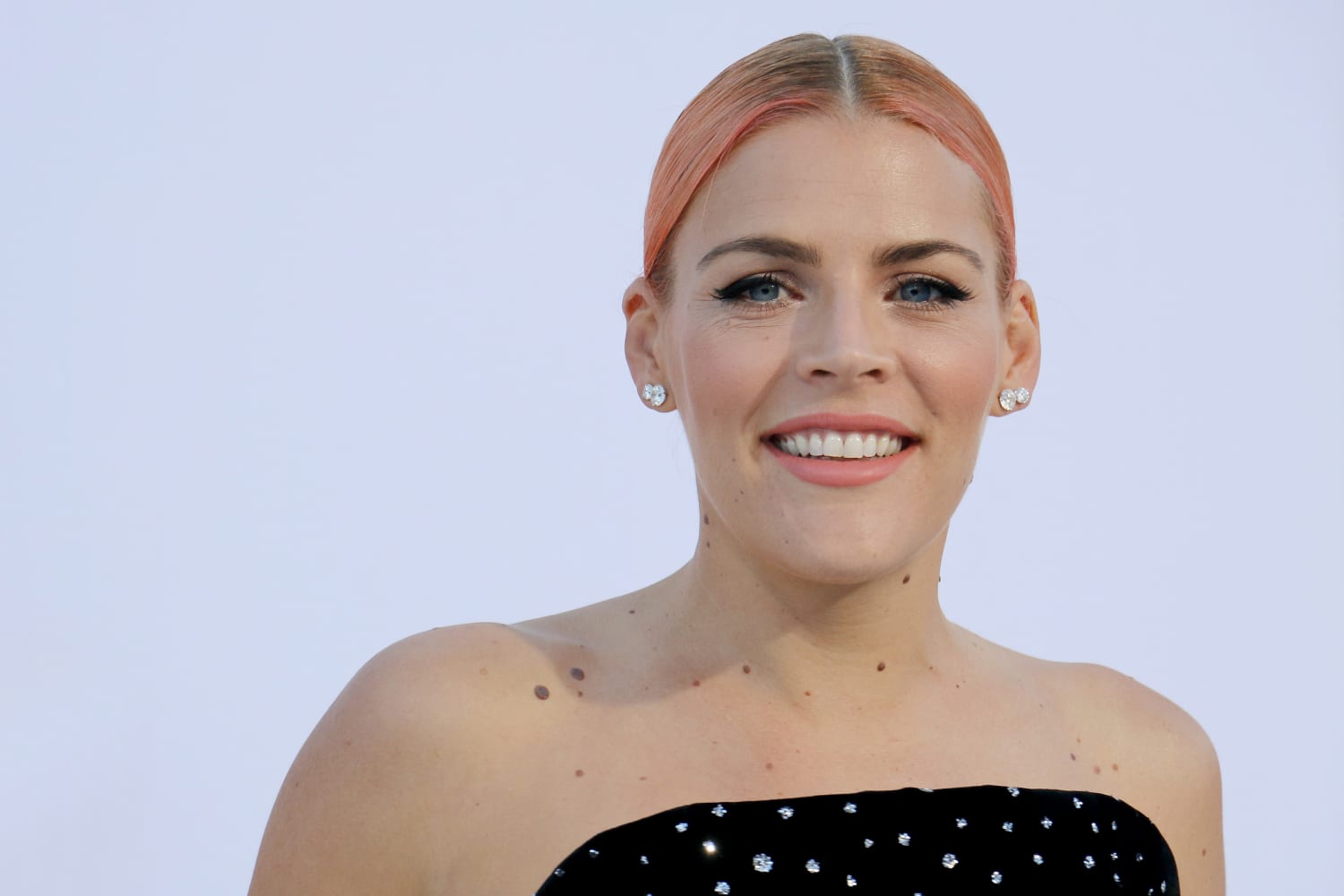 We independently select these products—if you buy from one of our links, we may earn a commission.
Twitter came to the rescue this week as Busy Philipps was on the hunt for a very specific cake pan so she could create her daughter Cricket's 8th birthday cake.
"I have never used Twitter in this way but! If you are in Charleston SC and have a full size Wilton Stand up bear cake pan — can I borrow it to make my kid's birthday cake?" she tweeted on Thursday.
Turns out, Philipps had lost her own Wilton 3-D Bear Cake Pan and had accidentally ordered the mini version when she shopped for a replacement.
Within a few hours of posting the tweet, one follower saved the day when they replied and offered Philipps use of their full-sized cake pan.
After an exchange of direct messages, Philipps updated Twitter users, who were eager to see how the quest panned out, to let them know that the pan had been picked up.
"I GOT IT! Thank you Twitter and especially thank you @News2Chase !!!!" she posted, alongside a selfie taken with the pan in question.
On Friday, Philipps updated social media users once more, this time posting photos of the finished product that was, in fact, not a bear at all.
Philipps had creatively baked and decorated a pretty spot on Lilo cake from Disney's "Lilo & Stitch", complete with an impressive pair of blue and pink fondant ears.
"We did it, internet! You helped me locate the cake pan I needed to bake the Stitch cake of Cricket's dreams and IT WAS," Philipps told her Instagram followers. "Look- was it my finest work as a cake decorator? No. Were the ears kinda janky? Yes. But for not having my own supplies and borrowing a cake pan from a lovely lady, I think it was a win."
The cake was a success and Philipps' daughter loved the cake just as much as we do.
"Cricket loved it more than anything and I feel the same about her. HBD Cricket. HBD to us all." Philipps continued.
Friends and fans praised Philipps for her efforts.
Actress and director, Elizabeth Banks, commented: "You won this so hard", while the Wilton Cake's team also marveled at the impressive creation, saying: "We're so glad it all worked out. What a cute cake! You did great!"
Busy, could you bake our next birthday cake?