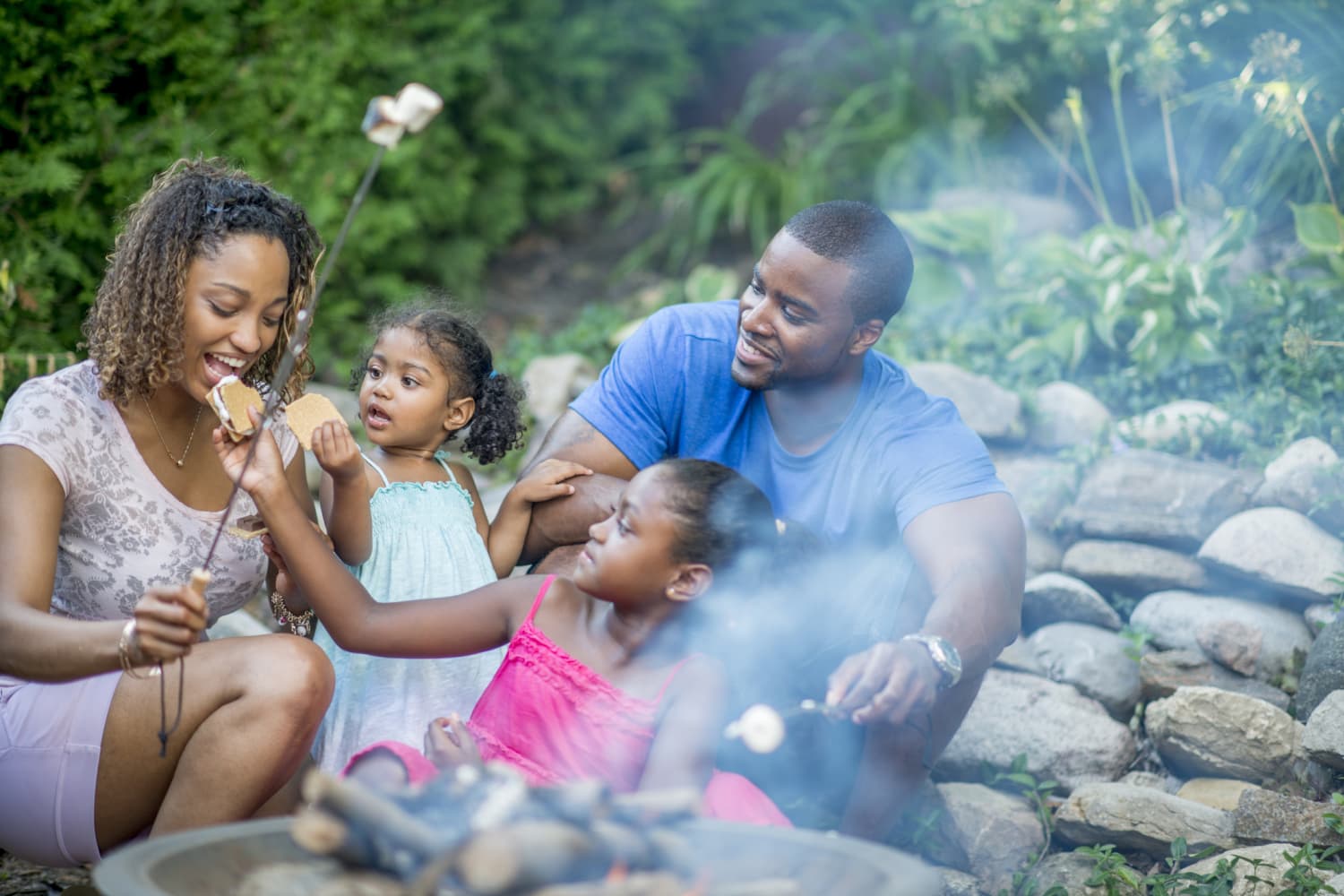 We independently select these products—if you buy from one of our links, we may earn a commission.
Camping offers unique opportunities, such as hearing nature's sounds while drifting off to sleep and reconnecting with the outdoors. However, if there's one thing that many people look forward to while roughing it, it's cooking over an open (yet still properly contained) fire. Although it's unfamiliar to some, you can learn to ease around a campfire like you would in the kitchen. It's simple to become efficient in no time when armed with the right gear and a bit of knowledge.
Although some cooking supplies are tailored for on-the-go, you may be surprised at what you already have in your kitchen to take along. Whether you're a seasoned pro or just starting, here are 12 kitchen essentials you need to take to your campsite. Bonus tip: planning your meals pre-trip will save time and help you curate a personalized kitchen packing list.